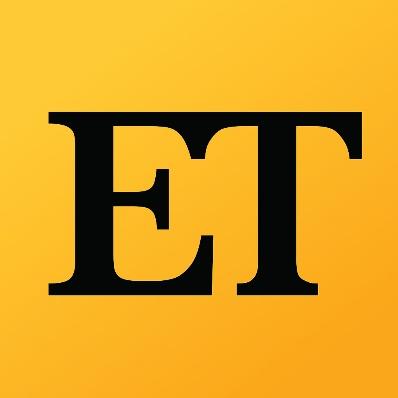 ENTERTAINMENT TONIGHT
Season 41, Year: 2021-2022
Show Description
The foremost authority on breaking entertainment news since its debut, ENTERTAINMENT TONIGHT is the No. 1 syndicated entertainment newsmagazine in the world. The show entered its 40th season on September 14, 2020. After winning the first ever Daytime Emmy Award for the new category of "Outstanding Entertainment News Program" in 2014, ET won a second consecutive Emmy Award in this category in 2015, a third in 2017, a fourth in 2018, a fifth in 2020 and a sixth in 2021.
Since its inception, ET has broadcast more than 10,000 daily shows — a television milestone recognized with an official GUINNESS WORLD RECORDS™ title for "Longest-running entertainment news TV show." Widely regarded as a staple of American culture and the "most-watched entertainment newsmagazine in the world," ET is a broadcast phenomenon. Additionally, Canada has its own version of the show.
ET has an extensive reach on numerous digital platforms. ETonline is a top 10 entertainment news property, with 20 million unique visitors per month, while ET's social audience reaches more than 70 million US users monthly. In October 2018, ET launched ET Live, a 24-hour streaming network dedicated to all things entertainment.
Over the years, ET has earned a reputation for covering the entertainment industry with a steady stream of news stories on celebrities, film, television, music, fashion, award shows and special events in a trend-setting, groundbreaking format. By virtually creating this genre, ET paved the way for news outlets the world over to cover entertainment news. As the undisputed industry leader, ET regularly enjoys the status of being first with celebrity news and has earned a reputation as a "safe harbor" for stars to tell their stories and set the record straight about their lives.
ENTERTAINMENT TONIGHT is a multi-platform entertainment news brand, with a cross-screen portfolio that includes the #1 entertainment newsmagazine on television with nearly 4 million viewers daily, the 24/7 streaming network ET Live, and a top entertainment news network online, delivering more than 150 million video views per month. ETonline.com averages 20 million monthly unique visitors in the U.S. per comScore, while ET's social audience reaches more than 70 million U.S. users monthly.
Produced and distributed by CBS Media Ventures, ENTERTAINMENT TONIGHT is co-hosted by Kevin Frazier and Nischelle Turner with Lauren Zima, Rachel Smith and Matt Cohen as correspondents. Erin Johnson serves as Executive Producer with Whitney Wallace and Leslie Kawaguchi as Co-Executive Producers.
# # #
FOLLOW THE SHOW:
ETonline: http://www.etonline.com/
YouTube: https://www.youtube.com/channel/UCdtXPiqI2cLorKaPrfpKc4g
Facebook: https://www.facebook.com/EntertainmentTonight
Instagram: @entertainmenttonight
Twitter: @etnow
TikTok: @entertainmenttonight
ET Live: http://www.etlive.com/ or "ET Live" via App Store & Google Play
PRESS CONTACTS:
John Rizzotti – VP of Communications
818-655-4928
Katie Stark – Publicity Manager
818-655-4877
ENTERTAINMENT TONIGHT- Season 41
Entertainment Tonight

Entertainment Tonight

Entertainment Tonight

Entertainment Tonight

Entertainment Tonight

Entertainment Tonight

Entertainment Tonight

Entertainment Tonight

Entertainment Tonight
Character

Co-Host

Character

Co-Host