Photo Name
Talent Name

Steven Fabian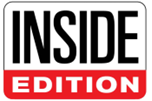 STEVEN FABIAN
Correspondent
Steven Fabian joined INSIDE EDITION as correspondent in September 2014. Since then, Fabian has filed reports on the ground internationally and across the U.S. including from the chaos at the capitol during the January 6th insurrection; the history making Derek Chauvin trial for the killing of George Floyd in Minnesota; President Biden's inauguration in Washington, DC; the coronavirus and its impact on our world, including an investigation into the cleanliness of hotels during the height of the pandemic; demonstrations for racial justice in New York, NY, Ferguson, MO, and Baltimore, MD; the mass shooting at a Walmart in El Paso, Texas; Hurricanes Florence and Michael; the mysterious deaths of American tourists in the Dominican Republic; the Brett Kavanaugh Supreme Court confirmation hearings; the unsolved murders of two teens in Delphi, IN.; the search for missing Iowa jogger Mollie Tibbetts; Jayme Closs's escape from captivity; and numerous stories from the campaign trail in 2016 and 2020.
Fabian has also traveled to the Bahamas to swim in open water with wild sharks, braved the cold to give viewers tips on how to survive the sub-zero temperatures of a frozen lake, chatted with music's best from the Grammys red carpet, reported overseas from Scotland, Germany, and Slovenia to investigate the origins of the Trump family, and cheered on the champs from two U.S. Women's National Soccer Team World Cup victory parades in New York City.
Before coming to INSIDE EDITION, he was the host of the television show "RightThisMinute," airing in syndication nationwide. An unscripted and ad-libbed broadcast, Fabian reported on all the newsworthy, interesting and entertaining viral videos and stories currently circulating on the internet in a panel discussion format. Prior to joining "RTM," Fabian served as an anchor/reporter for the long-running, award-winning news program geared for teenagers, "Channel One News." On "Channel One," Fabian was viewed by a daily audience of six million teenagers nationwide, while producing, shooting, writing and editing many of his own stories.
Fabian has frequently appeared as a live guest on HLN to discuss his field work on various true crime stories across America. He's also reported for CBS News, filled in as an anchor for INSIDE EDITION WEEKEND, appeared as a guest on the "CBS Early Show," served as a regular host of "Backstage Live" at the "CBS Early Show" and fronted various web-based video programs way back before the days of YouTube.
Throughout his earlier career, Fabian reported on the ground from the drug war in Juarez, Mexico, covered the entirety of the 2010 Olympic Winter Games in Vancouver, traveled throughout the United States and Germany for an investigative series on the rise of hate groups here and abroad, and produced an in-depth story on baseball recruiting in the Dominican Republic.
Fabian was honored to throw out the ceremonial first pitch in his hometown of Pittsburgh before a Pittsburgh Pirates game in July 2014 at PNC Park. Fabian was also asked to be the first-ever male keynote speaker at a commencement ceremony for Alverno High School, an all-girls college prep school in Sierra Madre, Calif. As a teenager, Fabian hosted a Make-A-Wish Telethon at Plum Senior High School to raise more than $70,000 dollars for the charity.
Steven splits his time between New York City and northwestern New Jersey, where he loves to live the lake life with his family.
Follow him on Twitter at @StevenFabianTV, on Instagram at @stevenfabiantv, and Facebook at Steven Fabian.