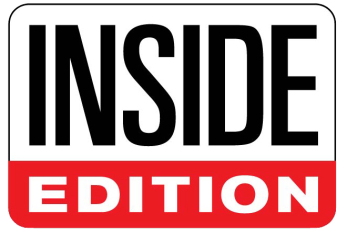 ABOUT INSIDE EDITION
On September 11, 2023, CBS Media Ventures' INSIDE EDITION began its 36th season as the nation's #1 syndicated newsmagazine, building upon a successful landmark 35th season in which the show made headlines, received industry accolades and, once again, ranked in the top 10 first-run syndicated programs.
INSIDE EDITION reaches a weekly audience of approximately 10.2 million viewers and a daily audience of 3.6 million viewers. On YouTube, INSIDE EDITION has more than 12 million subscribers and more than 22 billion lifetime views.
Anchored by veteran newswoman Deborah Norville since 1995 and backed by a dedicated staff of correspondents and producers, the daily newsmagazine has built its enduring success by presenting a compelling mix of hard-hitting investigations, exclusive newsmaker interviews and incisive human-interest stories, as well as celebrity and pop culture features.

Norville is a two-time Emmy® Award winner actively involved in all aspects of the broadcast. In 2016, Norville, the longest serving anchor on American television, was inducted into the Broadcasting and Cable Hall of Fame. Working with her is an experienced team of broadcast journalists, overseen by Executive Producer Charles Lachman, with Co-Executive Producer Esther Pessin, Senior Producer Brian Hendel, and West Coast Bureau Chief Tony Coghlan.
One of INSIDE EDITION's best-known elements is its award-winning Investigative Unit. The Unit's work combines extensive research and surveillance, as well as hard-hitting interviews. Most recently, INSIDE EDITION earned four 2023 Clarion Award nominations, winning in two categories. The first winning report investigated hazing deaths at universities. Titled 'United in Grief,' the report brought together the parents of seven young men who were injured or died after fraternity hazing incidents. The second winning report investigated Black Oxygen Organics, a company that sold mud, often used for facials, and touted it as a miracle cure for all sorts of ailments at $110 a bag – until the FDA warned customers about toxic levels of lead and arsenic. INSIDE EDITION went to the source of the volcanic mud and attempted to speak to the company's founder.
The newsmagazine also received Daytime Emmy® nominations in 2023, 2022, 2021, 2020, 2019 and 2017 for Outstanding Entertainment News Program, the 2022 NATPE IRIS Award for Excellence in Television, as well as a 2019 Critics' Choice Real TV Award nomination for Entertainment News Show.
The work of the INSIDE EDITION team has also resulted in numerous other awards for journalistic excellence unmatched by any other syndicated newsmagazine program. The awards include The George Polk, Society of Professional Journalists' Sigma Delta Chi, National Press Club, National Headliner, Investigative Reporters and Editors, Exceptional Merits in Media Awards, Overseas Press Club, National Association of Consumer Agency Administrators, Fund for Animals, American Women in Radio and Television and National Women's Political Caucus. For its riveting coverage of the terrorist attacks of Sept. 11, 2001, INSIDE EDITION was honored with a National Press Club Award, National Headliner Award, Deadline Club Award and Clarion Award, and was nominated for a National News Emmy.

Other members of the INSIDE EDITION team include Weekend Anchor Mary Calvi, Chief Correspondent Jim Moret, Senior Correspondent Les Trent, Chief Investigative Correspondent Lisa Guerrero, and Correspondents Megan Alexander, Steven Fabian, Ann Mercogliano, and Victoria Recaño.

INSIDE EDITION premiered on Jan. 9, 1989, when the syndicated newsmagazine genre was at its peak. It holds the distinction of being the only series among the original group that has remained on the air continually since then, and, as its ratings have proven, it continues to thrive.

INSIDE EDITION is produced daily by INSIDE EDITION Inc. and distributed by CBS Media Ventures.
Follow INSIDE EDITION:
Facebook: @Inside.Edition
Twitter: @InsideEdition
Instagram: @insideedition
TikTok: @insideedition
Website: https://www.insideedition.com/
Press Contacts:
Bettina Cataldi
Manager of Publicity
INSIDE EDITION
(212) 817-5664 (o)
Kishon Springer
Director of Publicity
INSIDE EDITION