Photo Name
Talent Name

Les Trent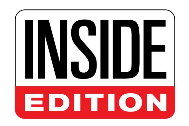 Les Trent
Senior Correspondent
Les Trent is an Emmy®-nominated, New York-based senior correspondent. He joined CBS Media Ventures' INSIDE EDITION in the fall of 2000.
Trent has provided coverage on a wide range of stories for INSIDE EDITION in the past season, including the fallout from the "slap seen around the world." Trent attended Chris Rock's first performance in Boston in the days following that infamous slap by Will Smith at the Oscars award ceremony and reported on the funnyman's reaction to the controversy.
Trent also covered a story that hit close to home, returning to Buffalo, New York where he began his television career, to cover the horrific supermarket shooting that left 10 people dead and three others wounded.
And when an alleged road rage, hit-and-run driver repeatedly ran over a young woman in New Jersey, Trent secured an exclusive interview with the amazing young woman who was the target of that violent attack. Morgan Scott was still recovering after suffering serious injuries, from a lacerated liver to road rash, and expressed her gratitude for the immense outpouring of support from family, friends and strangers.
Trent has continued to be at the forefront of INSIDE EDITION's coverage of high-profile criminal cases like the wrongful conviction of Anthony J. Broadwater. Broadwater served 16 years in jail for a rape he never committed. His famous accuser, a then teenaged Alice Sebold, went on to author the bestselling book, "The Lovely Bones." Sebold had picked the wrong man out of a police lineup and apologized to Broadwater after his exoneration.
Trent has covered breaking and feature stories around the world for 20 years. He was on the Presidential campaign trails in 2000, 2004, 2008, 2012, 2016 and 2020, interviewing the Presidential candidates.
Prior to joining INSIDE EDITION, Trent spent five years as an on-air correspondent for King World's "American Journal." The Emmy-nominated Trent also served more than 10 years as a local reporter in San Francisco, Calif. and Buffalo, N.Y., where he has been inducted into the Buffalo Broadcasters Hall of Fame.
Trent is a graduate of Seneca College in Toronto, Canada, and resides in Westfield, N.J.