Photo Name
Talent Name

Charles Lachman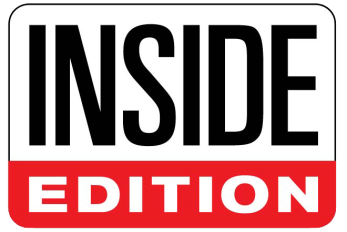 CHARLES LACHMAN
Executive Producer
Widely recognized as one of the top producers in the newsmagazine genre, Charles Lachman has overseenINSIDE EDITION's growth into the longest-running and most honored series of its kind. Under Lachman's leadership, the show has achieved unprecedented ratings for America's most enduring newsmagazine. With an intriguing balance of human-interest stories, hard-hitting investigative reports and celebrity and pop culture features, Lachman has guidedINSIDE EDITIONto a unique niche in the syndicated newsmagazine genre.

Lachman has written several history books. He is the author of "The Last Lincolns: The Rise and Fall of a Great American Family," which Publishers Weekly praised as "fascinating…engaging," and, "Footsteps in the Snow," (Penguin Random House) a true crime saga about the coldest case in U.S. history ever to be brought to justice. Publishers Weekly called it "outstanding." Also, "A Secret Life," an investigative biography of President Grover Cleveland, which the New York Times said "punctured" previous books about Cleveland, and the Christian Science Monitor called "a blend of sharp detective work -- and history that reads like a gripping novel." Lachman is also the author of "In the Name of the Law," a novel about the criminal justicesystem, which was called "scorching and truly gripping" by Publishers Weekly. His latest history book, "Codename Nemo: How Nine American Sailors Seized the Nazi Submarine U-505 and Changed the Course of World War II," will be published in May 2024.
Lachman joined CBS Media Ventures'INSIDE EDITIONin January 1989 — the day the show premiered — as managing editor. He was named co-executive producer in 1995 and executive producer in April 1998. Lachman has also served as senior producer and co-executive producer of the television series, "American Journal." Prior to INSIDE EDITION, Lachman was managing editor of the evening newscasts at WNYW-TV (Fox) in New York.