Release
Inside Edition: INSIDE EDITION INVESTIGATION: HOW DO DELIVERY DRIVERS BEHAVE WHILE BEHIND THE WHEEL? INVESTIGATION FINDS ACCIDENTS INVOLVING DELIVERY DRIVERS FOR FOOD DELIVERY APPS LIKE UBER EATS AND DOORDASH SPIKED DURING THE PANDEMIC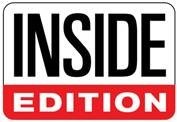 INSIDE EDITION INVESTIGATION:
HOW DO DELIVERY DRIVERS BEHAVE WHILE BEHIND THE WHEEL? INVESTIGATION FINDS ACCIDENTS INVOLVING DELIVERY DRIVERS FOR FOOD DELIVERY APPS LIKE UBER EATS AND DOORDASH SPIKED DURING THE PANDEMIC
AIRING ON FRIDAY, NOV. 17th
Check local listings at  www.insideedition.com
VIDEO LINK (MUST CREDIT INSIDE EDITION AND LINK BACK):
https://spaces.hightail.com/receive/mtzaQhmpcq
New York, NY – November 17, 2023 – With apps like Uber Eats, DoorDash and Grubhub, it's easier than ever to get your favorite foods delivered to your door. But how safe are some delivery drivers when they're behind the wheel? According to a monthslong INSIDE EDITION investigation that examined thousands of pages of publicly available court documents, accidents involving delivery drivers for food app companies increased during the pandemic. Airing Friday, INSIDE EDITION takes a closer look at the backgrounds of some delivery drivers for these types of companies and what we found might surprise you.
Video from 2020 shows a delivery driver slamming into a pedestrian attempting to cross the street. The woman, Tiffany Reed, was killed almost instantly. The driver, 21-year-old Todd Burton, was on a food run for Grubhub. Police say he was going twice the speed limit.
Burton was charged with homicide by vehicle, and his pay history for a different food app delivery company shows he made about 1000 additional deliveries before he pleaded guilty.
However, the Burton case is not unique. INSIDE EDITION's investigative team found more than a thousand civil lawsuits filed since 2016 that alleged delivery drivers for DoorDash, Grub Hub and Uber Eats caused accidents.
INSIDE EDITION uncovered the 2021 case of driver Andrew Burgher, who is charged with killing Sylvia Velasco, a California mother of four, while under the influence, while making a delivery for Uber Eats. Police say he was going over 80-mph in a 35-mph zone. Burgher has pleaded not guilty and is awaiting trial.
It was also discovered that Burgher had two previous DUIs. INSIDE EDITION spoke with Ana Velasco, Sylvia's daughter, who says, "I don't understand how he even had a license."
Uber Eats told INSIDE EDITION, as required by California law, they checked back seven years, and his record was clean.
Industry expert Harry Campbell says he's worried some delivery drivers are under too much pressure. "If you're a delivery driver and you see a yellow light and you speed through that, you can start your next job faster and make more money per hour," Campbell tells INSIDE EDITION.
To see how some food delivery app drivers drive behind the wheel, INSIDE EDITION's producers went out to the suburbs of New Jersey and placed orders. Then, they followed them on their route. INSIDE EDITION producers watched a DoorDash driver speed along a twisty road and roll through a stop sign.
INSIDE EDITION's Chief Investigative Correspondent Lisa Guerrero approached the driver. "So, my producers were following you, and they thought that you were going about 15-mph over the speed limit. They also saw you rolling through a stop sign. Do you remember that?"
The driver responds, "I don't remember that, but I guess it's possible."
Guerrero asks, "Do you feel pressure to earn a tip to go too fast for your deliveries?"
"I mean, I think it definitely has a factor because, you know, as soon as you finish an order, you can just get another one," the driver told INSIDE EDITION. "And if you can do it faster and faster, eventually those minutes add up."
In statements to INSIDE EDITION, DoorDash, Uber Eats and Grubhub all denied any wrongdoing and accusations of unsafe business practices and claimed their apps do not encourage unsafe driving. They also told us they perform thorough and periodic background checks on all drivers. DoorDash also told INSIDE EDITION that while more than 99.99% of deliveries on its platform "are completed without any safety-related incident at all," they introduced stricter background checks and started a new "Earn by Time" program in Summer 2023, allowing drivers to earn regular wages without worrying about the number of deliveries made.
For INSIDE EDITION's full report, tune in on Friday, November 17th. Check local listings for times and stations in your area.
INSIDE EDITION is produced daily by Inside Edition Inc. and distributed by CBS Media Ventures.
Follow INSIDE EDITION on Facebook, Twitter, Instagram, and TikTok.  
###