Release
Inside Edition: INSIDE EDITION EXCLUSIVE: "CRAZY PLANE LADY" TIFFANY GOMAS TAKES FLIGHT THREE MONTHS AFTER HER AIRPLANE FREAKOUT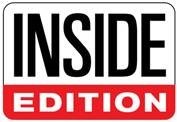 INSIDE EDITION EXCLUSIVE:
"CRAZY PLANE LADY" TIFFANY GOMAS TAKES FLIGHT THREE MONTHS AFTER HER AIRPLANE FREAKOUT
"I WAS A BRAT. I DO WANT TO ADDRESS THAT."
AIRING ON MONDAY, NOV. 13th
Check local listings at  www.insideedition.com
VIDEO LINK (MUST CREDIT INSIDE EDITION AND LINK BACK):
New York, NY – November 13, 2023 – She's the woman known as "Crazy Plane Lady" after her epic meltdown on an airplane made headlines. Airing Monday, INSIDE EDITION takes Tiffany Gomas aboard a plane three months after her viral airplane freakout, in part-two of the exclusive interview where she reveals exactly what happened aboard the plane.
"I should be able to control my emotions, but I didn't in that moment," Gomas tells INSIDE EDITION.
INSIDE EDITION is exclusively there as Gomas arrived at Dallas Fort-Worth Airport, the exact airport where the infamous freakout occurred.
The drama unfolded moments before takeoff. Gomas accused a male passenger of "stealing her air pods." She tells INSIDE EDITION, "That was the initial start of things. I still don't know where they are."
Gomas also tells INSIDE EDITION she would like to address her behavior. "I was a brat. I do want to address that. I was a brat."
Now, INSIDE EDITION is giving Gomas a do-over. She boarded her flight from Dallas to New York and went to her assigned seat without incident.
INSIDE EDITION asks if she gets flashbacks of that moment while on the plane.
"No, I try to block it out completely," says Gomas.
However, she did poke fun at her airplane freakout while walking up the aisle. This time, on her best behavior. It was a smooth ride all the way to New York.
Despite refusing to show her identification to the police the day of the meltdown, Ms. Gomas was not arrested or taken into custody.
For INSIDE EDITION's full report, tune in on Monday, November 13th. Check local listings for times and stations in your area.
VIDEO EMBED CODE: <div style="position: relative; max-width: 640px;"><div style="padding-top: 56.25%;"><div style="position: relative; max-width: 640px;"><div style="padding-top: 56.25%;"><iframe src="https://embed.insideedition.com/video-embed/embed_2_player/5f22cdb7-003f-438b-a865-8070b3c9536a" data-label="embedded-player" allowfullscreen frameborder="0"></iframe></div></div></div></div>
INSIDE EDITION is produced daily by Inside Edition Inc. and distributed by CBS Media Ventures.
Follow INSIDE EDITION on Facebook, Twitter, Instagram, and TikTok.  
###