Release
INSIDE EDITION: PARENTS OF MISSING 5-YEAR-OLD SWEPT AWAY BY CALIFORNIA FLOODS SPEAK OUT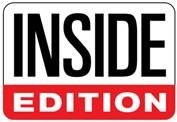 INSIDE EDITION:
PARENTS OF MISSING 5-YEAR-OLD SWEPT AWAY BY CALIFORNIA FLOODS SPEAK OUT
AIRING ON WEDNESDAY, JANUARY 11th
Check local listings at  www.insideedition.com
VIDEO LINK (MUST CREDIT INSIDE EDITION AND LINK BACK):
New York, NY – January 11, 2023 – The parents of the five-year-old swept out of his mother's arms in the California floods are speaking out to INSIDE EDITION today in their first televised interview.
INSIDE EDITION spoke to Linsday and Brian Doan about their son Kyle.
"His grip slipped from my hands when the current pulled him away," Lindsay tells INSIDE EDITION.
Kyle and his mom were driving to kindergarten when their car was overtaken by the rising water and started floating away.
"Initially when we had crashed, before he was swept away, his last words to me were, 'Mommy, it's going to be okay. Just be calm and everything will be okay,'" says Lindsay.
It would have been Kyle's first day at kindergarten since the winter break. Lindsay teaches at the same school.
She says when the vehicle began to fill with water, she had no choice but to abandon the car.
"She's in the water, my son's in the water ahead of her. She's trying to fight debris in the water as she's getting pushed and pulled down," Brian tells INSIDE EDITION.
The search for Kyle is ongoing.
For INSIDE EDITION's full report, tune in on Wednesday, January 11th. Check local listings for times and stations in your area.
VIDEO EMBED CODE:
INSIDE EDITION is produced daily by Inside Edition Inc. and distributed by CBS Media Ventures.
Follow INSIDE EDITION on Facebook, Twitter, Instagram, and TikTok.  
###