Release
INSIDE EDITION INVESTIGATES: THE POTENTIAL DANGER OF ELECTRIC BIKES AND SCOOTERS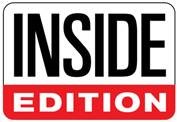 INSIDE EDITION INVESTIGATES:
THE POTENTIAL DANGER OF ELECTRIC BIKES AND SCOOTERS
"As soon as I saw smoke start to come out of the battery within seconds it caught fire."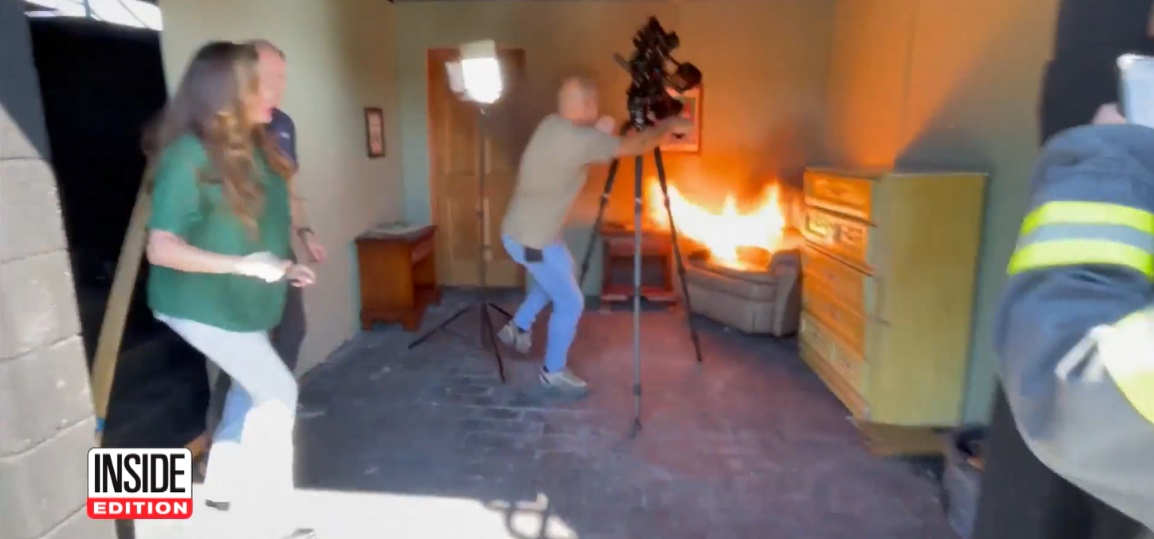 AIRING ON THURSDAY, SEPTEMBER 22nd
Check local listings at  www.insideedition.com
ARTICLE CLIP LINK (MUST CREDIT INSIDE EDITION AND LINK BACK):
New York, NY – September 22, 2022 – Electric scooters that commuters and delivery workers use to get around the streets of New York City are more popular than ever, but some have also been linked to an increase in serious fires. In an investigation airing Thursday, INSIDE EDITION is taking a closer look at the phenomenon of some electric bikes and scooters bursting into flames.
One man is lucky to be alive after he hopped off his electric bike just as the battery suddenly catches fire.
Another man says he lost his entire home. "It was probably the scariest thing I've ever gone through," Daniel Jones of Pittsburgh, California, tells INSIDE EDITION. Jones and his wife Linda say they lost everything when their electric scooter burst into flames in their garage.
"And before I knew it the whole garage was on fire," continues Jones. "Not even a minute later, the whole front of the house is on fire."
According to the New York City Fire Department, e-battery related fires are up a whopping 233% in just two years. This has resulted in over 160 injuries and 10 deaths, including 5-year-old Erica Williams who was killed when her apartment building went up in flames.
Electrical engineer and forensic investigator, Brad Davis, with Envista Forensics says many fires are caused by overcharging or faulty batteries.
"During charging is when the greatest risk of failure can occur," Davis tells INSIDE EDITION.
INSIDE EDITION's Chief Investigative Correspondent, Lisa Gurrero, was there for a demonstration in which Davis and his team took a fully charged battery and deliberately overcharged it.
They connected the e-bike battery to the charger and left it on a living room chair, "as many people unfortunately do," says Davis.
After 52 minutes on the charger, smoke began coming out of the battery. Then it burst into flames.
Even under careful supervision and a controlled environment, INSIDE EDITION had a close call.
"As soon as I saw smoke start to come out of the battery, within seconds it caught fire," said Guerrero.
"That's pretty typical," responded the expert.
"This is how quickly catastrophe can happen?" asked Guerrero.
"Yes. As quickly as this developed and spread, if you don't have a smoke detector, you're not going to be able to make it out of the house in time," said the expert.
For INSIDE EDITION's full report, tune in on Thursday, September 22nd. Check local listings for times and stations in your area.
VIDEO EMBED CODE:  <div style="position: relative; max-width: 640px;"><div style="padding-top: 56.25%;"><div style="position: relative; max-width: 640px;"><div style="padding-top: 56.25%;"><iframe src="https://embed.insideedition.com/video-embed/embed_4_player/d0ccec34-fb9d-4c4e-8c75-ea0f3c0d4eb8" data-label="embedded-player" allowfullscreen frameborder="0"></iframe></div></div></div></div>
INSIDE EDITION is produced daily by Inside Edition Inc. and distributed by CBS Media Ventures.
Follow INSIDE EDITION  on Facebook, Twitter, Instagram, and TikTok.  
 ###  
Press Contacts: 
Bettina Cataldi 
Manager of Publicity
INSIDE EDITION 
516-780-2785 (c)