Release
INSIDE EDITION TESTS SCALLOPS FROM RESTAURANTS AND SEAFOOD MARKETS IN NEW YORK CITY AND FINDS IN SOME PLACES SOMETHING FISHY IS GOING ON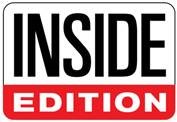 INSIDE EDITION INVESTIGATION:
INSIDE EDITION TESTS SCALLOPS FROM RESTAURANTS AND SEAFOOD MARKETS IN NEW YORK CITY AND FINDS IN SOME PLACES SOMETHING FISHY IS GOING ON
"It's a bunch of goo that's shaped like a scallop."
AIRING ON WEDNESDAY, SEPTEMBER 21st
Check local listings at  www.insideedition.com
PREVIEW CLIP LINK (MUST CREDIT INSIDE EDITION AND LINK BACK):
New York, NY – September 21, 2022 – Whether they're sauteed or fried, scallops are considered by many to be a seafood delicacy. But according to experts we've spoken to, they are also one of the most commonly substituted foods. In the case of scallops, some seafood dealers, suppliers and even restaurants may substitute cheaper seafood products. In an investigation airing Wednesday, INSIDE EDITION gathers scallop samples from restaurants and seafood stores across the country and sends them off to an independent lab that specializes in seafood DNA analysis.
INSIDE EDITION sent the samples to Applied Food Technologies in Florida, where Molly Sims and her team analyzed their DNA.
"Of those samples, we definitely saw some that were suspect," Sims told INSIDE EDITION.
In New York City, INSIDE EDITION visited Fish House, a popular fish market where raw seafood and scallops are on display. The team ordered fried scallops, however, the lab says that the meat inside isn't from any scallop.
"We were certainly surprised to see such a blatantly false scallop," said Sims. "My best guess to what they were is some sort of surimi type product."
Surimi is a type of fish. "It's a bunch of goo that's shaped like a scallop," Dr. David Freidman, an expert on seafood and the author of Food Sanity, told INSIDE EDITION.
He says of all the creatures in the sea, scallops are the most frequently substituted. Unlike natural scallops, he says surimi is far less healthy and typically made out of a paste from commonly found cheap fish like pollock or whiting. "They shape and mold it into hockey pucks and then fry," said Dr. Friedman.
INSIDE EDITION went back to Fish House. "We ordered scallops here and sent them to a lab for testing and discovered they aren't scallops," said INSIDE EDITION's Chief Investigative Correspondent, Lisa Guerrero.
"They're imitation," a manager told INSIDE EDITION.
"Wouldn't you feel better if the menu said imitation scallops, so the customer knows what they're buying?" asked Guerrero.
"Do you have any idea how many things are imitation?" responded the manager.
"That's why we're doing the investigation," said Guerrero.
INSIDE EDITION then visited Angel Fish Market, also in New York City, and ordered more fried scallops.
"It was not a scallop," Sims told INSIDE EDITION.
When INSIDE EDITION tried to approach a manager about the subject, she walked away. Later, she told us their "fried scallops are imitation" and that they would change the menu to reflect that.
The lab says three out of the five samples we tested in NYC turned out not to contain any scallop DNA.
Seven samples we took in other cities though, including Dallas, Toledo and St. Louis were all positively identified as scallops, according to the lab.
So is it possible to know you're getting the real deal when ordering scallops?
"You can trust your eyes and your nose," says Sims. "You want to see irregular shapes. If they're perfect shapes like hockey pucks, they're fakes. You should do a sniff test – scallops have a sweet smell. If it smells fishy, something fishy is going on!"
For INSIDE EDITION's full report, tune in on Wednesday, September 21st. Check local listings for times and stations in your area.
INSIDE EDITION is produced daily by Inside Edition Inc. and distributed by CBS Media Ventures.
Follow INSIDE EDITION  on Facebook, Twitter, Instagram, and TikTok.  
###  
Press Contacts: 
Bettina Cataldi 
Manager of Publicity
INSIDE EDITION 
516-780-2785 (c)