Release
Inside Edition: Judith Giuliani Speaks Out in First TV Interview After Years of Silence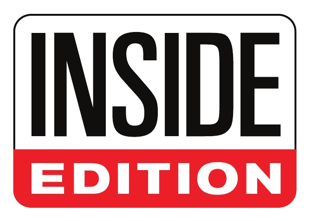 "The guy I married would not have gone on 'The Masked Singer.' I just thought it was rather silly for someone in his position."
AIRING ON TUESDAY, SEPTEMBER 13TH
Check local listings at  www.insideedition.com
CLIP LINK (MUST CREDIT INSIDE EDITION AND LINK BACK):
New York, NY – September 13, 2022 – Rudy Giuliani is entrenched in a public legal battle with his ex-wife, Judith, who claims he owes her tens of thousands of dollars in alimony payments. In a season 35 exclusive airing on Tuesday, INSIDE EDITION speaks with Judith Giuliani, who is speaking out in her first TV interview after years of silence.
Once lauded as "America's Mayor" for his leadership on 9/11, he's now being investigated for peddling election conspiracies. His ex-wife has little sympathy.
"I can certainly tell you - the person you see now is not the man I married," Judith tells INSIDE EDITION.
After years of silence, Judith is speaking out exclusively to INSIDE EDITION.
"We, for a long time, were a very good team. Then things changed," says Judith.
They met in 2000, when Giuliani was still married to his wife Donna Hanover.
"I was in no way the other woman," Judith tells INSIDE EDITION. "The whole world knew Donna was living on one side of Gracie Mansion, and he was living on the other."
Three years later, they were married in a glitzy ceremony at the mayor's residence, Gracie Mansion. She says things soured after Giuliani's disastrous bid for the Republican presidential nomination in 2008. Judith says the hero of 9/11 fell into depths of despair, turning to his friend Donald Trump for comfort.
"We stayed at Mar-A-Lago. We were given a place to go where Rudy could have sanctuary and recover," says Judith.
When Trump ran for president in 2016, Giuliani was among his biggest supporters. When he was asked to serve as Trump's personal attorney, his ex says he jumped at the chance.
"There becomes this thing I watched happen to him – that power just becomes extremely addictive," Judith tells INSIDE EDITION. "One of the other things Rudy also loves is the limelight."
His love of the limelight landed Guiliani in some embarrassing situations recently - like the press conference where he was sweating so much, his hair dye came dripping down his face.
"From America's hero to now a man whose hair dye is running down his face, what happened?" asks INSIDE EDITION.
"It breaks my heart. It's sad," says Judith.
For her, his most humiliating moment was his appearance on Fox's musical competition show "The Masked Singer."
"The guy I married would not have gone on 'The Masked Singer,'" Judith tells INSIDE EDITION. "I just thought it was rather silly for someone in his position."
They divorced in 2018. The final straw, she says, was his affair with current girlfriend Maria Ryan.
"It was painful when I found out he was having an affair with Maria Ryan. That's not something you expect after everything Rudy and I had been through," says Judith. Guiliani has denied having an affair.
A public, heated confrontation outside the courthouse took place between Rudy and Judith just an hour after INSIDE EDITION's interview.
"Do you think it's possible he doesn't have the money to pay up?" asks INSIDE EDITION.
Judith responds, "It's not possible Rudy is broke. He has been paid for multiple media appearances. He was paid a small fortune to go on The Masked Singer as well as other things. He's not broke."
For INSIDE EDITION's full report, tune in on Tuesday, September 13th. Check local listings for times and stations in your area.
INSIDE EDITION is produced daily by Inside Edition Inc. and distributed by CBS Media Ventures.
Follow INSIDE EDITION on Facebook, Twitter, Instagram, and TikTok.  
###  
Press Contacts: 
Bettina Cataldi 
Manager of Publicity
INSIDE EDITION 
516-780-2785 (c) 
Kishon Springer
Director of Publicity
INSIDE EDITION