Release
INSIDE EDITION EXCLUSIVE: WOMAN CROSS EXAMINED BY ESTRANGED HUSBAND WHO RAPED AND TRIED TO KILL HER SPEAKS OUT FOR THE FIRST TIME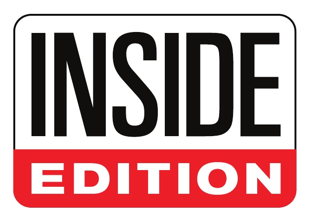 INSIDE EDITION EXCLUSIVE:
WOMAN CROSS EXAMINED BY ESTRANGED HUSBAND WHO RAPED AND TRIED TO KILL HER SPEAKS OUT FOR THE FIRST TIME
"He wanted to cross examine me to have that moment in which to rattle me or just continue to abuse me."
AIRING ON MONDAY, SEPTEMBER 12TH
Check local listings at  www.insideedition.com
ARTICLE LINK (MUST CREDIT INSIDE EDITION AND LINK BACK):
New York, NY – September 12, 2022 – Trevor Summers kidnapped, repeatedly raped and tried to suffocate his estranged wife during a 20-hour ordeal. To add to the torment, Summers was allowed to serve as his own lawyer during his trial – cross examining and badgering his ex when she took the witness stand. In a season 35 exclusive airing on Monday, INSIDE EDITION speaks with Alisa Mathewson, who is sharing her traumatic story for the first time.
Summers was allowed to represent himself after he fired his attorneys at the last minute.
"Do you think he fired his attorney just as a ploy so he could continue victimizing you?" asks INSIDE EDITION's Jim Moret.
"Absolutely," Mathewson tells INSIDE EDITION. "He wanted to cross examine me to have that moment in which to rattle me or just continue to abuse me.
Moret continues, "It looked like you destroyed him from the witness stand. Did you feel that rush of emotion as you were answering those questions?"
"Yes, I felt my confidence and strength. It just got stronger, and I think that he really backed down," says Mathewson.
Summers broke into Mathewson's home while the divorce was still pending. They had 5 children together. After trying to smother her with a pillow, Summers put Mathewson's unconscious body in his car and drove to a nearby marina. Police believe he was trying to get rid of her body. He first made a stop at a Walgreens parking lot in Tampa, FL. Mathewson regained consciousness and knew she had to escape.
"I did this maneuver with my hands behind my back, and I was able to run and scream through the Walgreens parking lot before he was able to grab me and put me back in the car," Mathewson tells INSIDE EDITION.
Witnesses got a license plate number and notified the police. Summers was arrested and Mathewson was rescued.
"Did you believe you were going to die?" asks Moret.
"I believe he had all the intentions of coming there to murder me and to commit suicide," responds Mathewson.
Mathewson says she was stunned when she found out Summers would be the one to cross examine her.
"In the very beginning, there was a rush of emotions and a bit of shock that this was actually happening, that this was going to be allowed" Mathewson tells INSIDE EDITION. "I felt sick to my stomach that he was going to do this, but I knew he would. He is a textbook narcissist."
After all she's been through, her attitude might seem surprising.
"I agree with the judge. I believe in our constitution, and I believe that people can face their accusers. As difficult as it is as a victim to be put in that situation, it is the law," says Mathewson.
For INSIDE EDITION's full report, tune in on Monday, September 12th. Check local listings for times and stations in your area.
VIDEO EMBED CODE:
INSIDE EDITION is produced daily by Inside Edition Inc. and distributed by CBS Media Ventures.
Follow INSIDE EDITION  on Facebook, Twitter, Instagram, and TikTok.  
###  
Press Contacts: 
Bettina Cataldi 
Manager of Publicity
INSIDE EDITION 
516-780-2785 (c) 
Kishon Springer
Director of Publicity
INSIDE EDITION