Release
INSIDE EDITION: EXCLUSIVE LOOK AT PASSPORT OF FUGITIVE YOGA INSTRUCTOR KAITLIN ARMSTRONG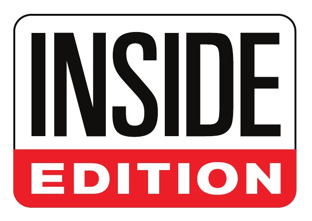 INSIDE EDITION:
EXCLUSIVE LOOK AT PASSPORT OF FUGITIVE YOGA INSTRUCTOR KAITLIN ARMSTRONG  
AIRING ON FRIDAY, JULY 1st
Check local listings at  www.insideedition.com
ARTICLE LINK (MUST CREDIT INSIDE EDITION AND LINK BACK):
New York, NY – July 1, 2022 – Airing Friday, INSIDE EDITION is given an exclusive look at a passport in the name of Kaitlin Armstrong, the 34-year-old suspect in the murder of cyclist Moriah Wilson, who she believed to be having an affair with her boyfriend.
Armstrong was apprehended at Don Jon's Surf and Yoga Lodge in Santa Teresa, Costa Rica. Authorities say she was staying in an inexpensive hostel-type accommodation to make her money last. INSIDE EDITION was shown the room Amstrong lived in.
Officials also told INSIDE EDITION Armstrong was financing her new life in Costa Rica with $12,200 she got from selling her car before she fled the U.S.
INSIDE EDITION was shown a passport in Armstrong's name that was apparently left behind in a locker after her arrest, in addition to a second passport bearing the name of her lookalike sister, Christine.
INSIDE EDITION was also shown a receipt for $6350 for cosmetic surgery the hostel owner's spokesperson said was found with her belongings. Authorities say Armstrong also changed her hair to alter her appearance.
"She cropped her hair about shoulder length and dyed it dark brown," officials tell INSIDE EDITION.
U.S. Marshals say Armstrong was trying to build a new life in the remote beach town, and that she retreated to her hobby and career, being in yoga practice.
The victim's family says in a statement, "we're relieved to know this phase of uncertainty is now behind us, and we trust that justice will prevail."
For INSIDE EDITION's full report, tune in on Friday, July 1st. Check local listings for times and stations in your area.
VIDEO EMBED CODE:
INSIDE EDITION is produced daily by Inside Edition Inc. and distributed by CBS Media Ventures.
Follow INSIDE EDITION  on Facebook, Twitter, Instagram, and TikTok.  
###  
Press Contacts: 
Bettina Cataldi 
Publicist
INSIDE EDITION 
516-780-2785 (c)