Release
INSIDE EDITION: BACK TO WORK PLASTIC SURGERY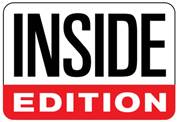 INSIDE EDITION: BACK TO WORK PLASTIC SURGERY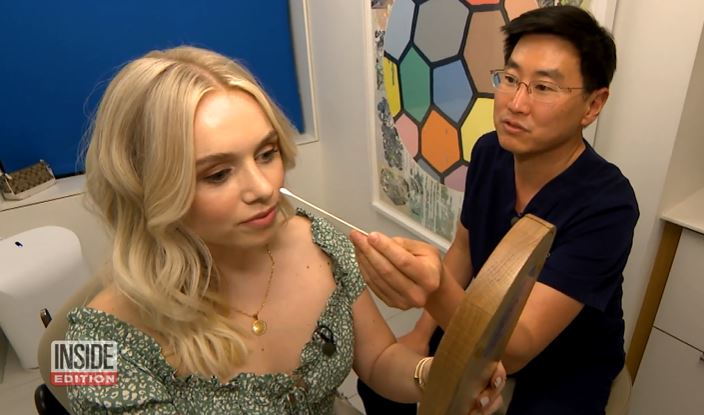 AIRING ON FRIDAY, MAY 20
Check local listings at  www.insideedition.com
ARTICLE LINK (MUST CREDIT INSIDE EDITION AND LINK BACK): https://ietv.co/3z6kmjx
New York, NY – May 20, 2022 – Tonight, INSIDE EDITION goes into the operating room to examine the Zoom Boom – the rush to get plastic surgery before heading back into the office in-person.
The term Zoom Boom was coined as some individuals began concentrating on their appearances during the pandemic while on Zoom.
"You have more time to look at yourself," said 22-year-old Jessica Hudson. Personally, she started to focus on her nose.
Hudson began a new job during the pandemic and before she meets her co-workers in-person for the first time, she's getting rhinoplasty. Hudson said, "It will give me more confidence. I've always been self-conscious if someone is sitting on my side." INSIDE EDITION went into the operating room with Hudson as plastic surgeon Edward Kwak reshaped the inner bone and cartilage of her nose.
INSIDE EDITION caught up with Hudson one month later on her first day back at work. Hudson said, "It looks nice and straight and beautiful! It's my first day back at the office. I've got my new nose and I'm ready to go!"
Others are opting for less invasive procedures. 25-year-old Hanalee May wanted to have more plump lips before her co-workers saw her mask-less. May said, "I'm getting it done to feel confident. Just to look good and feel good." Dr. Mariya Malin performed Lip Lase on May. Malin said, "We're using a laser to stimulate plumpness. The lasers are good because no chemicals are injected into the body."
For INSIDE EDITION's full report, tune in on Friday, May 20. Check local listings for times and stations in your area.
VIDEO EMBED CODE: <div style="position: relative; max-width: 640px;"><div style="padding-top: 56.25%;"><div style="position: relative; max-width: 640px;"><div style="padding-top: 56.25%;"><iframe src="https://embed.insideedition.com/video-embed/embed_2_player/15362093-46f7-417d-8ffe-fb31ae29db0b" allowfullscreen frameborder="0"></iframe></div></div></div></div>
INSIDE EDITION is produced daily by Inside Edition Inc. and distributed by CBS Media Ventures.
Follow INSIDE EDITION  on Facebook, Twitter, Instagram, and TikTok.
###
Press Contacts:
Alyssa Kent
Publicity Director
INSIDE EDITION
818-309-5714 (c)
Samantha Gaudio
Publicity Assistant
INSIDE EDITION