Release
INSIDE EDITION: THE REAL-LIFE "YOUNG SHELDON" WHO JUST GOT HIS COLLEGE DEGREE IN PHYSICS AT 13 YEARS OLD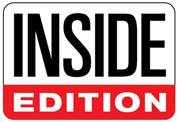 INSIDE EDITION:
THE REAL-LIFE "YOUNG SHELDON" WHO JUST GOT HIS COLLEGE DEGREE IN PHYSICS AT 13 YEARS OLD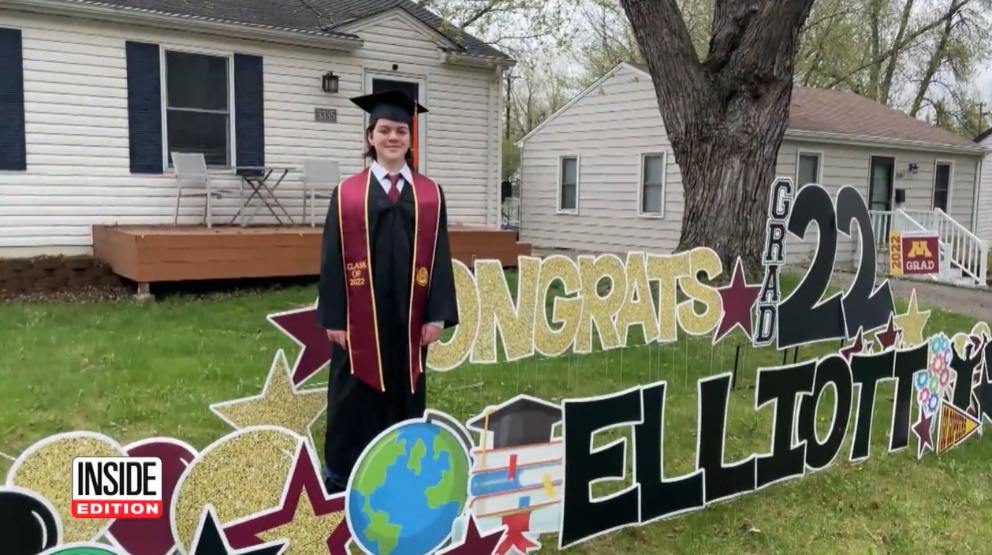 AIRED ON THURSDAY, MAY 19th
Check local listings at  www.insideedition.com
ARTICLE LINK (MUST CREDIT INSIDE EDITION AND LINK BACK):
New York, NY – May 19, 2022 – The hit sitcom "Young Sheldon" is about a whiz kid who ends up in college at age 11. In an interview airing Thursday, INSIDE EDITION speaks with the real-life "Young Sheldon," 13-year-old Elliot Tanner.
At the age of 13, Elliot has just received his college degree in physics from the University of Minnesota. INSIDE EDITION asked Elliot about watching the show and whether he identifies with the character. He says, "To an extent. It is true we're both in college. It's a whole lot of fun to be able to watch someone who's going through that same sort of ideas and concepts as me."
Elliot even got to visit the set of "Young Sheldon" and meet the star, Ian Armitage. Ian says of meeting Elliot, "Sheldon drew all these crazy mathematical equations so we had them hung up in the classroom and jokingly I said to Elliot, 'Hey can you understand any of this?' and he started explaining what it was I was just like oh my god."
Now the real-life "Young Sheldon" and his television counterpart have become friends. Ian tells INSIDE EDITION, "He is so insanely and incredibly smart but also unlike Sheldon his social game is just completely on point."
After completing his college degree, Elliot is now going for his doctorate. He's on track to become the youngest person to ever get their PHD.
Elliot says to INSIDE EDITION, "I'm basically just a regular kid just going to a different school."
INSIDE EDITION's full report aired on Thursday, May 19th. Check local listings for times and stations in your area.
VIDEO EMBED CODE: <div style="position: relative; max-width: 640px;"><div style="padding-top: 56.25%;"><div style="position: relative; max-width: 640px;"><div style="padding-top: 56.25%;"><iframe src="https://embed.insideedition.com/video-embed/embed_4_player/4c99966a-ddd3-48aa-bdf8-62574d9056f6" allowfullscreen frameborder="0"></iframe></div></div></div></div>
INSIDE EDITION is produced daily by Inside Edition Inc. and distributed by CBS Media Ventures.
Follow INSIDE EDITION on Facebook, Twitter, Instagram, and TikTok.
###
Press Contacts:
Bettina Cataldi
Publicist
INSIDE EDITION
516-780-2785 (c)
Samantha Gaudio
Publicity Assistant
INSIDE EDITION