Release
WHEEL OF FORTUNE" HISTORY IS MADE AGAIN WITH THIRD $100,000 GRAND PRIZE WINNER IN A ROW!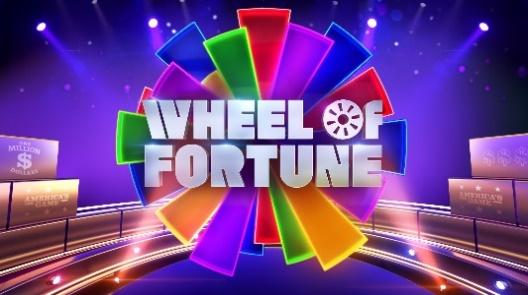 "WHEEL OF FORTUNE" HISTORY IS MADE AGAIN WITH THIRD $100,000 GRAND PRIZE WINNER IN A ROW!
CULVER CITY, CA (February 9, 2022) – Wednesday marked another historic night for Wheel of Fortune after the game show awarded a third $100,000 grand prize in as many nights. Bree Yokouchi was the lucky contestant to pull the $100,000 grand prize envelope from the Bonus Wheel and solve the puzzle to win the prize. She won a total of $121,638 in cash and prizes, including a trip to St. Lucia.
"I was just excited to be here this morning," said Yokouchi after her win. "But to be the third $100,000 winner in a row is just amazing!"
Wheel of Fortune history was also made on Tuesday night, when Mark Baer became the first ever contestant to win the prize immediately after it was won Monday night by Lisa Kramer.
Kramer, Baer, and Yokouchi are the first consecutive winners of the $100,000 grand prize in the Bonus Round. This week, the Bonus Round is sponsored by Slotomania, the #1 free slots game from Playtika.
Bree Yokouchi is originally from Maui, Hawaii, but currently works as an elementary school teacher in Portland, Oregon. She is engaged to her fiancé, My, and has a six-year-old stepson named Nolan. Bree grew up watching Wheel of Fortune every night with her family around dinnertime and dreamed of one day playing on the show. "All this started in my dining room watching with my family every night," she shared.
Her turn at the iconic Wheel came after the Wheelmobile visited Lincoln City, Ore., prior to the pandemic, in search of contestants. "When I heard about the Wheelmobile event in Lincoln City, I thought 'this was my chance!'" recalled Bree. Once she made it into the studio, Bree planned to just have fun and looked forward to seeing the Wheel, the puzzleboard, and, of course, meeting Pat Sajak and Vanna White.
The $100,000 is the biggest cash prize a contestant can win regularly on the show if they do not successfully acquire the $1 Million Dollar Wedge and bring it to the Bonus Round.
For additional content, including a video of the win, and a reaction from Pat Sajak, please check Wheel of Fortune's social media channels: Facebook, Twitter, Instagram, and YouTube.
About Wheel of Fortune:
Trademarked as America's Game™, Wheel of Fortune has earned seven Emmy Awards including a Daytime Emmy for Outstanding Game/Audience Participation Show. Wheel of Fortune is produced by Sony Pictures Television, a Sony Pictures Entertainment Company. It is distributed domestically by CBS Media Ventures and internationally by ViacomCBS Global Distribution Group, both units of ViacomCBS.
About Slotomania:
Slotomania is the #1 free slots game from Playtika*. Slotomania is different – it features over 200 free slot games with crazy graphics, top of the line sound effects, and hundreds of variations to choose from, with new features every month. The free slots experience is played by millions on the web, Facebook, iPhone, iPad, Android, Amazon and Windows Phone. Slotomania games are available across all devices from PC to Tablet and cell phones, a fantastic opportunity for people who want to play the latest slots games on the go. Although it replicates Vegas style slot machines, Slotomania's focus is on exhilarating game play and fostering a global player community, not cash prizes. Slotomania aims to provide fun & excitement and can be played anywhere.
*According to App Annie, Slotomania is the #1 Slots game by worldwide downloads and consumer spend across iOS and Google Play and by average smartphone monthly active users (2021 year-to-date).
About Playtika Holding Corp.:
Playtika Holding Corp. is a leading mobile gaming company and monetization platform with over 35 million monthly active users across a portfolio of games titles. Founded in 2010, Playtika was among the first to offer free-to-play social games on social networks and, shortly after, on mobile platforms. Headquartered in Herzliya, Israel, and guided by a mission to entertain the world through infinite ways to play, Playtika has 20 offices worldwide including Tel-Aviv, London, Berlin, Vienna, Helsinki, Montreal, Chicago, Las Vegas, Santa Monica, Newport Beach, Sydney, Kiev, Bucharest, Minsk, Dnepr, Vinnytsia, Lausanne, and Warsaw.
Media Contacts:
Krista Ostensen Osche
Executive Director of Communications
Wheel of Fortune
310-244-6286