Release
WINNEBAGO AND "WHEEL OF FORTUNE" CELEBRATE RELATIONSHIP WITH WINNEBAGO SOLIS VIEWER GIVEAWAY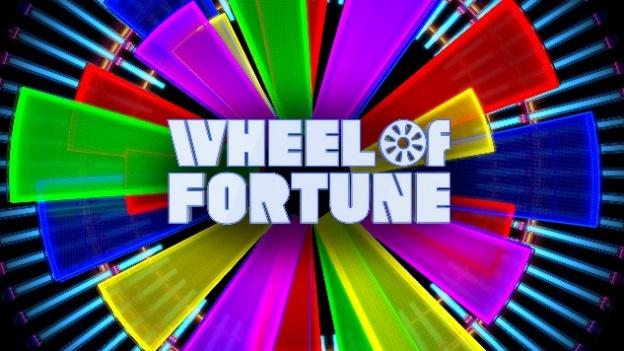 FOR IMMEDIATE RELEASE
WINNEBAGO AND "WHEEL OF FORTUNE" CELEBRATE RELATIONSHIP WITH WINNEBAGO SOLIS VIEWER GIVEAWAY
CULVER CITY, CA (March 1, 2021) – Winnebago, longtime provider of Wheel of Fortune's Wheelmobile, is teaming up with America's Game® for "Wheel's Win a Winnebago Giveaway," giving viewers the chance to win a brand-new recreation vehicle. One lucky viewer will win a Winnebago Solis during National Parks Week airing from March 8 – 12, 2021.
"Our goal this year has been to continually surprise our audiences with incredible giveaways, and what better way to come together with family and enjoy the great outdoors, than with a recreation vehicle," said Mike Richards, Executive Producer of Wheel of Fortune. "We look forward to celebrating the Winnebago brand and our beautiful National Parks, while providing an incredible opportunity for our viewers to hit the road for a much-needed vacation through this giveaway."
Winnebago will be integrated into the "National Parks" theme week which will celebrate the outdoor lifestyle. The Winnebago Solis will be featured adjacent to the iconic puzzleboard on a custom-made set. The contestants appearing throughout the week will also have a chance to win the Winnebago Solis in the Bonus Round. During one of the show closes, hosts Pat Sajak and Vanna White will tout Winnebago's involvement with the National Park Foundation.
To participate in the giveaway, viewers simply need to tune in to Wheel of Fortune each night the week of March 8, make note of the Bonus Round solution and enter it at www.wheeloffortune.com. The winner of "Wheel's Win a Winnebago Giveaway" will be chosen at random from the entries received.
In a relationship with Winnebago that goes back more than 20 years, Wheel of Fortune has shrink-wrapped five different recreation vehicles to serve as the Wheelmobile, the game show's promotional vehicle. Although it is currently on hiatus, once it is safe to resume operation, the Wheelmobile will begin traveling the country to give viewers the chance to audition with an "up close and personal" experience right in their hometown. Mike Richards added, "Like our fans, we're looking forward to hitting the open road with the Wheelmobile again soon."
For more information, viewers can log on to www.wheeloffortune.com.
About Wheel of Fortune:
Reaching more than 25 million weekly viewers, Wheel of Fortune reaches more viewers than any other program on television. Trademarked as America's Game™, it has earned seven Emmy Awards including a Daytime Emmy for Outstanding Game/Audience Participation Show. Wheel of Fortune is produced by Sony Pictures Television, a Sony Pictures Entertainment Company. It is distributed domestically by CBS Media Ventures, Inc. and internationally by CBS Studios International, both units of CBS Corp.
About Winnebago:
Winnebago motorhomes, travel trailers and fifth wheel products are manufactured at dedicated facilities in Iowa and Indiana. The leading Winnebago brand of products is the most recognizable name in the industry. Winnebago is a part of Winnebago Industries, Inc. (NYSE: WGO), a leading U.S. manufacturer of outdoor lifestyle products under the Winnebago, Grand Design, Newmar, and Chris-Craft brands, which are used primarily in leisure travel and outdoor recreation activities.
Media Contacts:
Krista Ostensen Osche
Executive Director of Communications
Wheel of Fortune
310-244-6286