Release
VANNA WHITE TO HOST "DISNEY SECRET SANTA" WEEKS ON "WHEEL OF FORTUNE"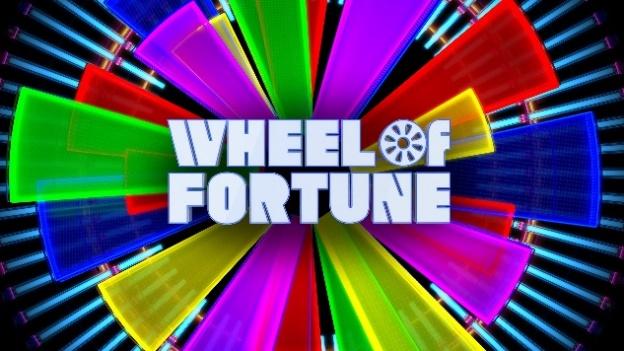 VANNA WHITE TO HOST "DISNEY SECRET SANTA" WEEKS ON "WHEEL OF FORTUNE"
Fan-Favorite Giveaway Will Run December 9 – 20
CULVER CITY, CA (December 5, 2019) – Wheel of Fortune co-host Vanna White will be stepping into Pat Sajak's spot at the iconic Wheel to preside over the show's magical "Secret Santa Holiday Giveaway" beginning on December 9. This year, for the first time ever, Disney will be the promotional partner for the show's annual giveaway where viewers have the chance to win everything an in-studio contestant wins.
White stepped in as host while Sajak recovered from abdominal surgery when the special episodes were taped in November. She was joined on set by beloved Disney characters throughout the shows.
To date, Wheel of Fortune has awarded more than $2.5 million in cash and prizes to viewers thanks to the "Secret Santa Holiday Giveaway." From Dec. 9 through Dec. 20, every in-studio contestant will become a "Secret Santa" to an at-home viewer. During that time, if the viewer has a Wheel Watchers Club SPIN ID number, they will be eligible to win the same prizes won by an in-studio contestant. This year, that will include Disney.com and Disney Store gift cards, as well as trips to Disneyland Resort and Walt Disney World Resort, Disney Cruise Line vacations, and Adventures by Disney prize packages.
At the end of regular game play, when the totals for the 2nd and 3rd place contestants are announced, the SPIN ID numbers of the Wheel Watchers Club members they were playing for will be revealed. One lucky Wheel Watchers Club member, whose SPIN ID number is revealed after the Bonus Round, will win whatever the big winner won.
Wheel Watchers Club members whose SPIN ID numbers are revealed will then log on to www.wheeloffortune.com within 24 hours of the broadcast to claim their prizes.
To be eligible to win in the "Secret Santa Holiday Giveaway," viewers needed to join the show's loyalty program, the Wheel Watchers Club, by November 24 and obtain a fee SPIN ID number.
About Wheel of Fortune:
Reaching more than 25 million weekly viewers, Wheel of Fortune reaches more viewers than any other program on television. Trademarked as America's Game™, it has earned seven Emmy Awards including a Daytime Emmy for Outstanding Game/Audience Participation Show. Wheel of Fortune is produced by Sony Pictures Television, a Sony Pictures Entertainment Company. It is distributed domestically by CBS Television Distribution and internationally by CBS Studios International, both units of CBS Corp.
Media Contacts:
Krista Ostensen Osche
Director of Communications
Wheel of Fortune
310-244-6286