Release
WHEEL OF FORTUNE MARKS MILESTONE 7,000th EPISODE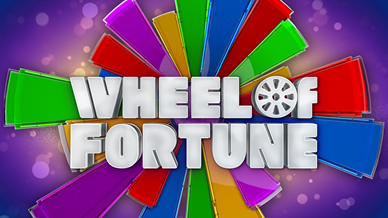 FOR IMMEDIATE RELEASE
WHEEL OF FORTUNE MARKS MILESTONE 7,000th EPISODE
Host Pat Sajak presented with Guinness World Records Title for "Longest Career as a Game Show Host for the Same Show"
Culver City, CA (May 8, 2019) – Wheel of Fortune will air its 7,000th episode on Friday, May 10. To commemorate the milestone, hosts Pat Sajak and Vanna White were joined on stage by Announcer, Jim Thornton; Executive Producer, Harry Friedman; Sajak's wife, Lesly; and the entire staff and crew of America's Game® for the close of the celebratory episode. Memorable moments from throughout the years will be peppered into the shows all week to add to the celebration.
Earlier in the week, on Wednesday, May 8, host Pat Sajak will be presented with an official GUINNESS WORLD RECORDS® certificate for "Longest career as a game show host for the same show." Sajak's record totals 35 years and 198 days, from the launch of the syndicated version of the show in 1983 through March 22, 2019, when the record was officially accepted.
The 7,000th episode will cap Wheel of Fortune's "Big Money" week, where viewers at home will have a chance to win $7,000 each day by entering the "$7K Giveaway." To enter, viewers will want to make note of the Bonus Round puzzle solution and submit it on WheelofFortune.com after each show airs. Winners will be selected at random.
Fans can also join the festivities through Wheel of Fortune's social media channels. Exclusive content will be available to followers of the show on Facebook, Instagram and Twitter.
About "Wheel of Fortune"
Reaching more than 26 million weekly viewers, Wheel of Fortune reaches more viewers than any other program on television. Trademarked as America's Game™, it has earned seven Emmy Awards including a Daytime Emmy for Outstanding Game/Audience Participation Show. Wheel of Fortune is produced by Sony Pictures Television, a Sony Pictures Entertainment Company. It is distributed domestically by CBS Television Distribution and internationally by CBS Studios International, both units of CBS Corp.
Contact Information:
Krista Ostensen Osche
Executive Director of Communications
310-244-6286