Storyline
"WHEEL OF FORTUNE" AND "JEOPARDY!" RENEWED THROUGH 2022-2023 SEASON
ABC Owned Television Stations Extend for Three More Seasons Beyond Current Deal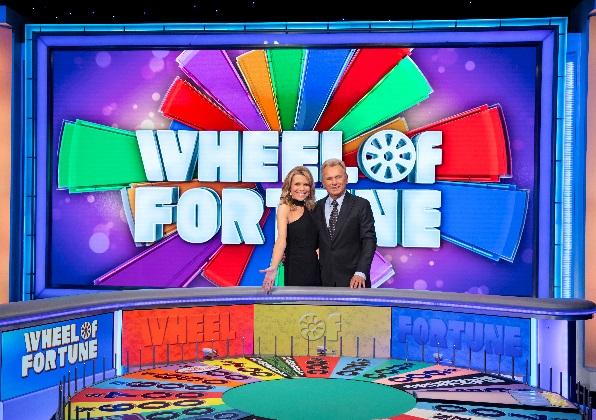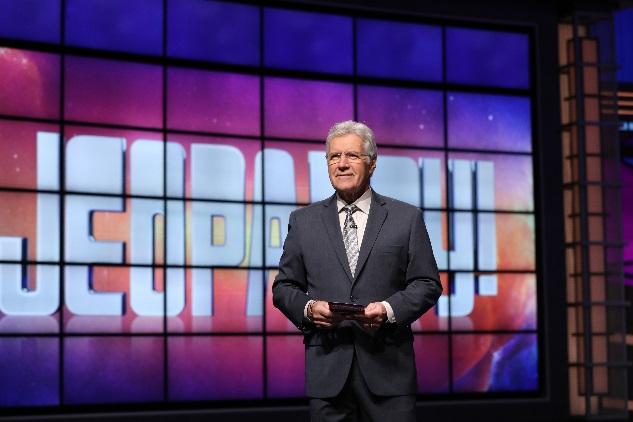 LOS ANGELES – Nov. 5, 2018 – Two of the most-watched game shows on television, WHEEL OF FORTUNE and JEOPARDY! have been renewed for three more years, it was announced today by Steve Hackett, President of Sales for CBS Television Distribution.
The ABC Owned Television Stations have signed on through the 2022-2023 season, in which WHEEL OF FORTUNE will celebrate its 40th anniversary and JEOPARDY! will have 39 seasons under its belt. Both iconic game shows air on numerous ABC stations, including those in the top four markets: WABC, New York; KABC, Los Angeles; WLS, Chicago; and WPVI, Philadelphia.
"WHEEL OF FORTUNE and JEOPARDY! are two of the longest-running shows on television – and for good reason," Hackett said. "They consistently deliver entertaining, timeless programming that the whole family can enjoy together, creating whole new generations of fans. We're excited they will continue to anchor stations' lineups, delivering eyeballs and ad dollars to our partners, for many years to come."
"The iconic game shows, WHEEL OF FORTUNE and JEOPARDY! have long been fan favorites and mainstays in our ABC Owned Stations' television lineups," said Wendy McMahon, president of ABC Owned Television Stations Group. "Our brands are connected in a positive way in the hearts and minds of our viewers, and we are excited to continue to partner with Sony Pictures Television and CBS Television Distribution in delivering these quality programs to our audiences."
Hosted by Pat Sajak and Vanna White, WHEEL OF FORTUNE reaches more than 25 million weekly viewers – more than any other program on television. Trademarked as America's Game™, it has earned seven Emmy Awards including a Daytime Emmy for Outstanding Game/Audience Participation Show.
JEOPARDY!, hosted by Alex Trebek, is celebrating its 35th anniversary this year. With a weekly audience of 23 million viewers, JEOPARDY! is the top-rated quiz show on television, and has won numerous awards and distinctions over the course of its 30+ years on the air, including the 2017 Emmy for Outstanding Game Show. The show holds the Guinness World Records® title for the most Emmy® Awards won by a TV game show (34 Emmys); it is also the recipient of a 2011 Peabody Award.
WHEEL OF FORTUNE and JEOPARDY! are produced by Sony Pictures Television, a Sony Pictures Entertainment Company and executive produced by Harry Friedman. They are distributed domestically by CBS Television Distribution and internationally by CBS Studios International, both units of CBS Corporation.
About CBS Television Distribution
CBS Television Distribution is the preeminent company in television syndication. CTD produces or distributes 11 first-run series, including the long-running, critically acclaimed hits JUDGE JUDY, DR. PHIL, ENTERTAINMENT TONIGHT, WHEEL OF FORTUNE, JEOPARDY!, INSIDE EDITION and RACHAEL RAY, and holds the largest distributed television library at 70,000 hours strong. CTD's popular off-network products include the "CSI," NCIS and "Star Trek" franchises, as well as classic series such as "Everybody Loves Raymond" and "Frasier." In addition, CTD handles the domestic television distribution of CBS Television Studios, CBS News, CBS Films and Showtime. CTD is a unit of the CBS Corporation. For more information, go to www.cbstvd.com.
* * *
CBS Television Distribution Press Contact:
| | | |
| --- | --- | --- |
| Leslie Ryan, SVP, Communications | 310-264-3406 | |
WHEEL OF FORTUNE Press Contact:
| | | |
| --- | --- | --- |
| Krista Ostensen Osche | 310-244-6286 | |
JEOPARDY! Press Contact:
| | | |
| --- | --- | --- |
| Alison Shapiro Cooke | 310-244-6514 | |