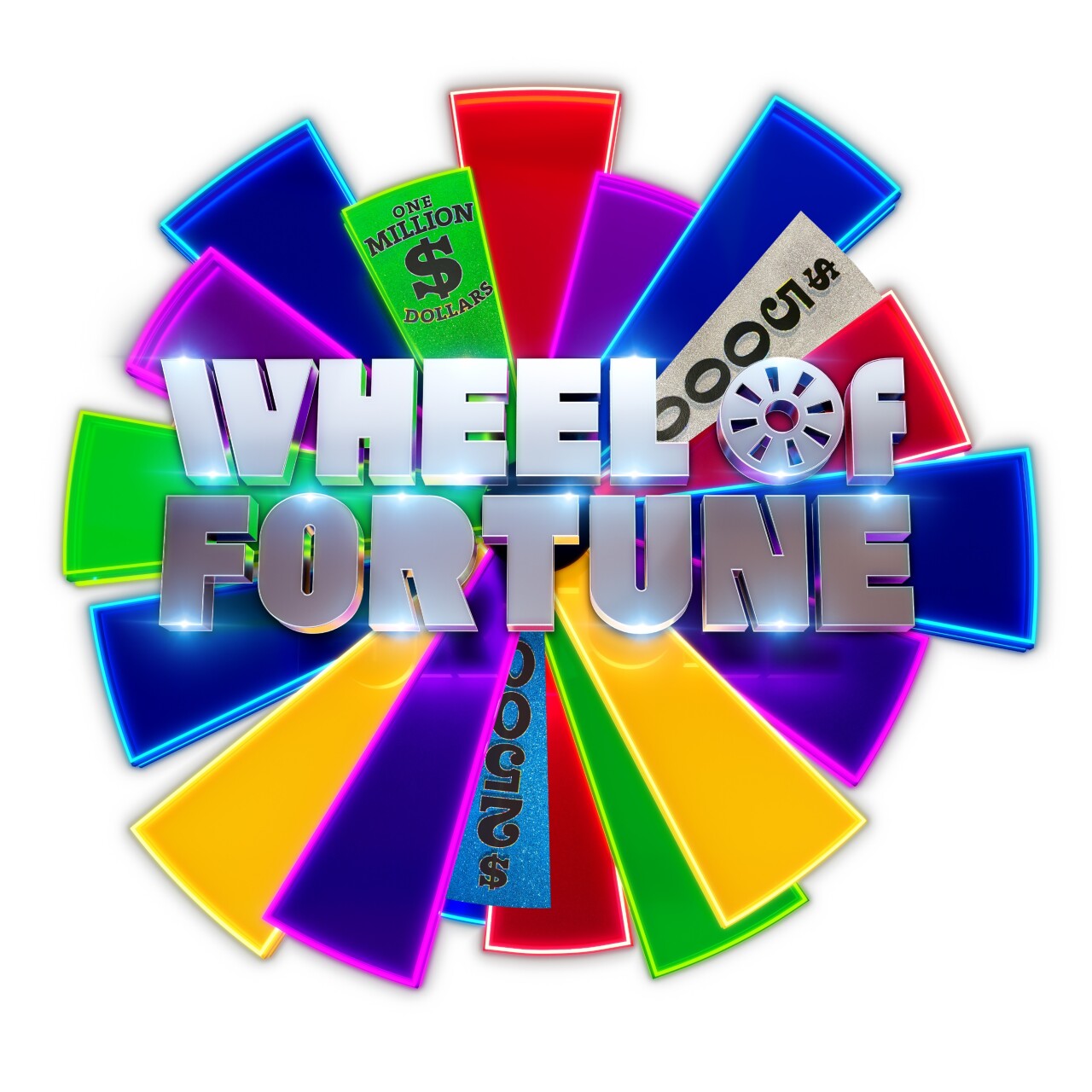 www.wheeloffortune.com | Facebook | Twitter | Instagram | YouTube | TikTok
SHOW DESCRIPTION
Wheel of Fortune is currently in its 41st season in syndication. The game show was originally created by Merv Griffin in 1975 as an NBC daytime show based on the popular game "Hangman." Pat Sajak and Vanna White have hosted the show since its debut in syndication in 1983, and Jim Thornton became the show's announcer in 2011.
Three contestants compete by spinning the Wheel and calling out consonants to solve puzzles for cash or prizes. Contestants with enough money can buy vowels for $250 each. The contestant who solves the puzzle wins the prizes they have amassed through the round.
The contestant who has won the most cash and prizes at the end of the main game goes on to play the Bonus Round for an additional prize, which could be a car or a minimum of $40,000 in cash. He or she chooses the category of their Bonus Round puzzle from three options. No one leaves Wheel of Fortune empty-handed; each contestant is awarded a minimum of $1,000 cash.
Some game elements include:
"Million Dollar Wedge": If a contestant collects the wedge, solves the puzzle that round and makes it to the Bonus Round without hitting "Bankrupt," he or she will be playing for a top cash prize of $1 million on the Bonus Wheel.

"Wild Card": This gives the option to call an additional consonant either in the regular rounds of play or in the Bonus Round.

"Mystery Round": After correctly calling a consonant after landing on one of the two mystery wedges, the contestant can either take the wedge's face value of $1,000 per letter in the puzzle or flip it for a 50/50 chance of winning $10,000 or going Bankrupt. If the $10,000 prize is won, a Wheel Watchers Club member can also win $10,000.

"Express Wedge": When landing on this, if the contestant guesses a consonant in the puzzle, he or she earns $1,000 per letter and is given the option to "pass" or "play." By "passing," gameplay proceeds as usual. By "playing," the contestant continually calls consonants, earning $1,000 for each one in the puzzle, and buys vowels for $250 each, until he/she solves the puzzle or makes a wrong move and goes "Bankrupt."

"Prize Puzzle": The contestant who correctly solves the "Prize Puzzle" will add a luxurious vacation to their winnings for the round.

"Triple Toss Up": Three toss up puzzles, worth $2000 each, are played in quick succession. A toss up puzzle is when a puzzle is slowly filled in, and all three contestants compete to buzz in first and solve correctly. If a contestant solves all three puzzles in the round, they will receive a $4,000 bonus, making the round worth $10,000 total.
Celebrity Wheel of Fortune, a spin-off of Wheel of Fortune, premiered in primetime on ABC in 2021. The format is similar to the syndicated version of the show, with celebrities playing for charities of their choice. Celebrity Wheel of Fortune started its fourth season in September 2023.
Wheel of Fortune is produced by Sony Pictures Television Studios, a Sony Pictures Entertainment Company. It is distributed domestically by CBS Media Ventures and internationally by Paramount Global Content Distribution, both divisions of Paramount.
###
© 2023 Califon Productions, Inc. "Wheel of Fortune" and "America's Game" are registered trademarks of Califon Productions, Inc. All Rights Reserved.
Wheel of Fortune

Wheel of Fortune

Wheel of Fortune

Wheel of Fortune

Wheel of Fortune

Wheel of Fortune

Wheel of Fortune

Wheel of Fortune

Wheel of Fortune
Character

Host

Birthday

Character

Co-Host

Birthday