Release
"A VERY BRITISH SCANDAL" STARS CLAIRE FOY AND PAUL BETTANY; AASIF MANDVI JOINS THE DREW'S NEWS DESK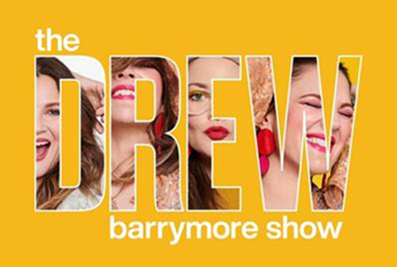 "A VERY BRITISH SCANDAL" STARS CLAIRE FOY AND PAUL BETTANY
AASIF MANDVI JOINS THE DREW'S NEWS DESK
AIR DATE: Tuesday April 19, 2022
MUST INCLUDE TUNE IN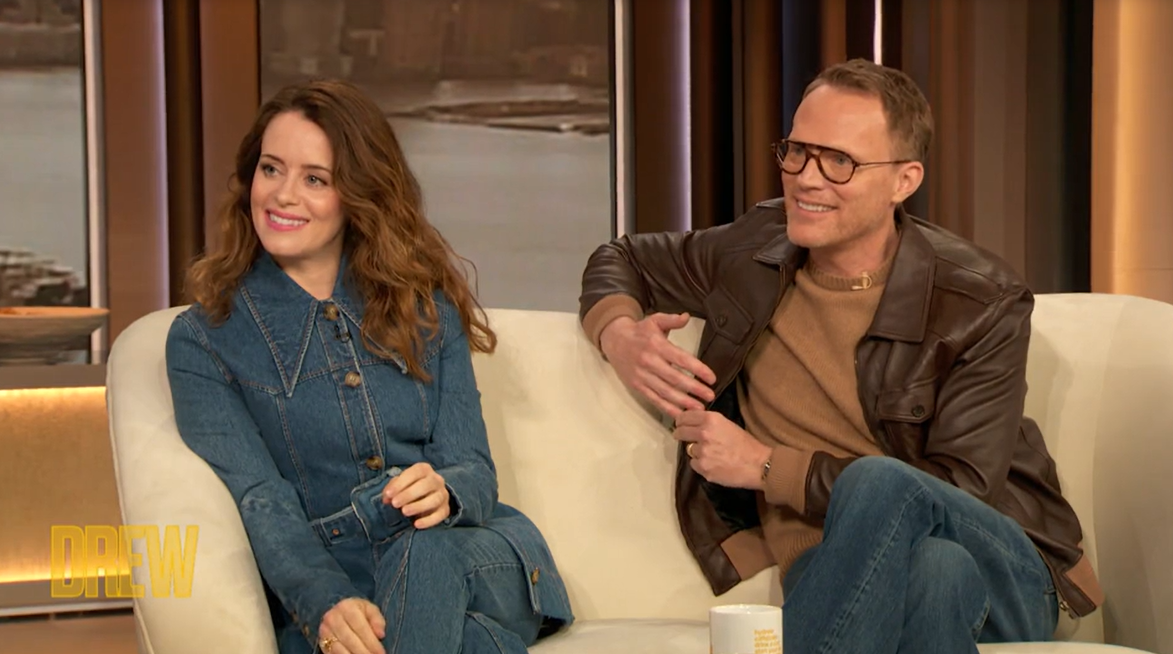 VIDEOS:
Drew Shares Insider Details From Rihanna's Vogue Cover Shoot
https://drewbarrymoreshow.cimediacloud.com/r/FBrmfEucioeY
Drew: I do love that she's completely flipping the script on maternity style. She shows the bump, it's skin-tight, it's bare she's stylish. I have to say I really loved my pregnant stomach because it was the first time my stomach was tight…not even joking a little, I should've sported it out more and I feel like she's given all women license to like ditch the norms and the confines of what we think we're supposed to dress like as pregnant women. Also, I have intel about the Rihanna shoot, that's right my daughters' beautiful stepmother Ally works at Vogue, and I asked her was there any insider information and she says apparently the baby was kicking like crazy through the whole shoot, so when you see the cover think of that yummy moment, how great is that.
Drew & Aasif Reminisce About "Music & Lyrics"
https://drewbarrymoreshow.cimediacloud.com/r/GjlGBTDiBVxq
Aasif: I have such fond memories of that film.
Drew: Me too. We just had so much fun on that movie too.
Aasif: …Hugh was always having, he was like a grumpy uncle.
Drew: Yes, he's not, you want him to be warm and fuzzy, he's not but then you end up falling in love with the real Hugh.
Aasif: He's so great. He's very witty, very sharp, but I remember I met him and I said, some movie that he did and I was like 'Did you have fun doing that movie?' and he looked at me and he was like, 'Fun? Do you have fun? I don't think I ever have fun.' And I was like that's so Hugh.
Claire Foy and Paul Bettany on Why It's Better to Play People Who Act Badly
https://drewbarrymoreshow.cimediacloud.com/r/jf2SPWvyn4nW
Drew: I am loving the show so much. I'm so in, and your characters they're very complex people to say the least. Well, there is a lack of you know, pure intentions, but does that make for juicier roles to play and characters to watch as an audience?
Claire: Yeah, I think so. It's always better to play people who behave badly I think…but it is nice. It is nice to step outside of kind of behaving yourself and to say the things you wanna say and do the things you wanna do and not really care about the consequences.
Paul: And, because they're such awful people it's kind of nice to watch the trainwreck.
Drew: Yes, and yet I feel like I've been in that relationship, I did have a little PTSD watching it I kid you not…
Paul: Who was it, Drew?
Drew: I'll never tell, but I was in a relationship with someone where overnight I thought I was with one person and all of the sudden they were not that person anymore.
Paul: We had a relationship?
Paul Talks About Seeing Wife Jennifer Connelly in "Labyrinth" & Gives Insider Info on The New "Top Gun" Movie
https://drewbarrymoreshow.cimediacloud.com/r/CMGAcTnOzOKX
Drew: Did you see her in 'Labyrinth' is that true?
Paul: Yes, I did. Everybody saw her in 'Labyrinth.'
Drew: And was that the moment?
Paul: Yes, but I don't think I was alone in that. I think every other ten-year-old boy had a sort of similar awakening. This story makes me sound like a weird stalker. And then twenty years later having watching her comings and goings…
Drew: I also loved her, and she's in the new 'Top Gun' movie which I've seen the trailer for fifteen times.
Paul: The movie is fantastic, I've seen it.
Drew: Did she enjoy working with Tom Cruise?
Paul: She did. I mean I think she was a little terrified because he would say things like, 'So we're gonna shoot this and I'm gonna fly the plane and you're getting in the plane' and she'd be like, 'What?' So I think that was a little terrifying. Turns out he's a great pilot.
Drew: What about the motorcycle, like I see them on a motorcycle and I can always tell that he is not tethered to anything, he is riding that beast into the sunset with no blanks given. That must've been terrifying and exciting to let Tom Cruise just take the wheel.
Paul: Yeah, I think it's sort of hard to stay looking glamorous eighty miles an hour with wind in your eyes, you look like you're crying.
Drew: According to the trailer it looks like she pulls it off.