Release
DREW TAKES THE SHOW ON THE ROAD TO TEXAS THIS APRIL!DREW KICKS OFF TEXAS WEEK WITH "MAGNOLIA NETWORK" CO-FOUNDERS CHIP AND JOANNA GAINES WHO JOIN HER FOR THE ENITRE HOUR INCLUDING TAPING A SPECIAL DREW'S NEWS AT THE MAGNOLIA MARKET AT THE SILOS IN WACO, TEXAS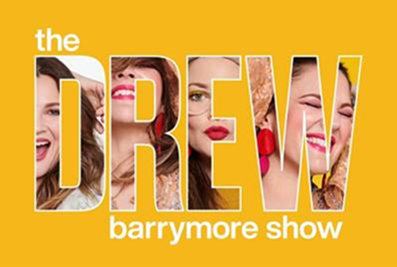 DREW TAKES THE SHOW ON THE ROAD TO TEXAS THIS APRIL!
DREW KICKS OFF TEXAS WEEK WITH "MAGNOLIA NETWORK" CO-FOUNDERS CHIP AND JOANNA GAINES WHO JOIN HER FOR THE ENITRE HOUR
INCLUDING TAPING A SPECIAL DREW'S NEWS AT THE MAGNOLIA MARKET AT THE SILOS IN WACO, TEXAS
AIR DATE: Monday April 4, 2022
MUST INCLUDE TUNE IN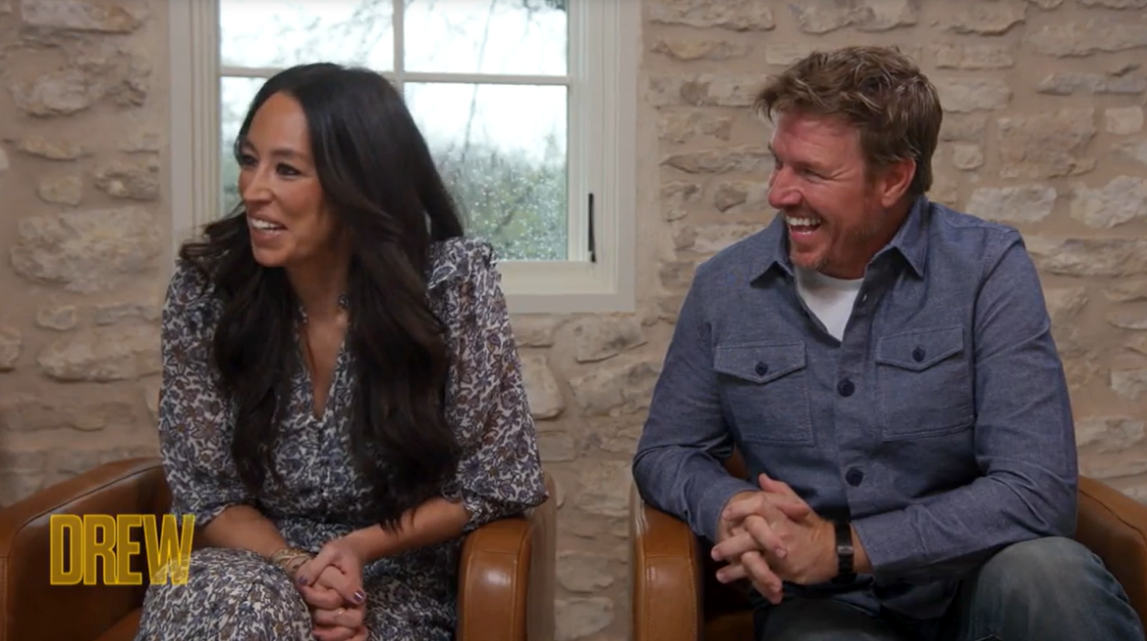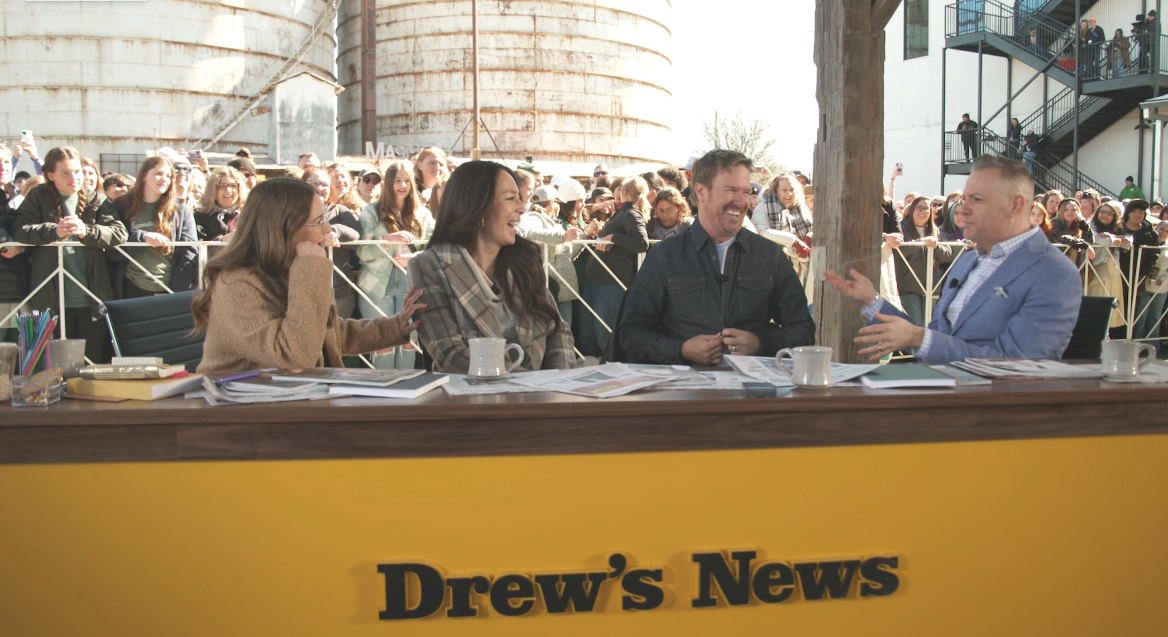 Drew is taking the show on the road to Texas this April! Drew kicks off the week on Monday, April 4th with a fun-filled hour with Co-Founders of Magnolia Network, Chip and Joanna Gaines on-site in Waco, Texas. A true bucket list moment for Drew where she talks all things love, home and family with the renovation duo. Then, Chip and Joanna join Drew and Ross Mathews at the Drew's News desk on site at The Magnolia Market Spring at the Silos Event to break down the latest headlines of the day. Plus, Drew joins Joanna in her "Magnolia Table" kitchen to whip up some of her famous strawberry lemon hand pies. Tune in all week long next week to see exclusive content from the Spring at the Silos Event with Magnolia Network talent, Drew and Ross's RV trip across Texas, Drew-Gooder Texas Edition surprises and more!
VIDEOS:
Drew Surprises Joanna with A Message From Their Shared Crush David Letterman
https://drewbarrymoreshow.cimediacloud.com/r/59rFYHJ7wZbw
Drew: I think I heard a rumor that maybe we might have the same person out there in the world who really does it for us.
Chip: I wanna hear. Who?
Joanna: Is it Mr. Letterman?
Chip: For real?
Joanna: Yes…our third date I told him, 100% David Letterman.
Drew: So have you ever met Mr. Letterman?
Joanna: I haven't.
Drew: Do you wonder what Mr. Letterman would think of Joanna Gaines?
Joanna: I don't know if he would know Joanna Gaines.
Drew: Emma would you please roll the tape?
Joanna:…That's a dream come true. Drew and David in one day, I'm done.
Joanna on Realization She Put Up Walls & Turning Moments of Pain Into Beauty
https://drewbarrymoreshow.cimediacloud.com/r/TIDKkHeI0SmE
Joanna: For me, a lot of just my past and being half Korean, I've built up a lot of walls just being made fun of in the schoolroom, stuff like that. So what happened is I put up a lot of walls and I would let the world only see this side of me because I was like maybe what's back here isn't good, I processed that and dealt with that as a little girl, so now I'm in New York City, internship and when I started working at that real job, I started realizing at that same time when I would go back home in my apartment in New York I would just start writing, I would write and all of the sudden what was coming out are things from kindergarten, first grade, second grade, all those moments of pain, and I started playing this game with myself like hey all of those moments of pain how do we turn that into beauty, and I kinda started this healing process as a twenty-one year-old woman in New York City, I was so lonely, I was doing a job that I was like I don't think I want to do this anymore but as I started doing that job, I would come home and work on myself. By the time I left New York City I didn't want to do that anymore because I started really loving who was coming out in that healing process.
Drew: So the walls came down and the self-realization rose to the top.
Joanna: Yes, it rose to the top and I was like wait my story is incredible I love that I'm half-Korean, I love my mother's culture, I started embracing it and saying if you don't like cause of that, I'm sorry but this is who I am.
Drew's News: Joanna on Either Painting the Silos or Building The Entire Magnolia Market
https://drewbarrymoreshow.cimediacloud.com/r/NlqnrGgNUfTE
Ross: Is this like the dream to come this far under budget on a project?
Joanna: Oh, for sure a dream. And I feel like even just sitting here I was thinking about the silos behind us, when we bought this property everyone was like you have to paint the silos, and then when I got the bid in for the silos, it was either the silos or everything else you see because I couldn't afford both, but thinking the idea that we saved so much by leaving them the way they are and now when I look at them I'm like I'm so glad we didn't paint them so I saved hundreds of thousands of dollars by not painting those things.
Drew's News: Chip on the Cowboy Trend Taking Over
https://drewbarrymoreshow.cimediacloud.com/r/FLBRqGmhpdoP
Ross: Style is trending westward ya'll. Clothing retailers are noticing an uptick in sales of cowboy boots, denim shirts, wranglers, and lee jeans, look we have a male model right here.
Chip: It's about time. Look at this, pearl snap shirt…if the moment strikes can you take off your shirt that quickly?
Ross: I've been waiting for you to ask me this whole time.
Chip: It takes you a minute doesn't it.
Ross: Let me tell you I would look like a village person if I tried to wear this but you pull it off.