Release
JIMMY FALLON STOPS BY TO CHAT ABOUT HIS NEW BOOK "NANA LOVES YOUR MORE"; "HOW WE ROLL" STAR PETE HOLMES JOINS THE DREW'S NEWS DESK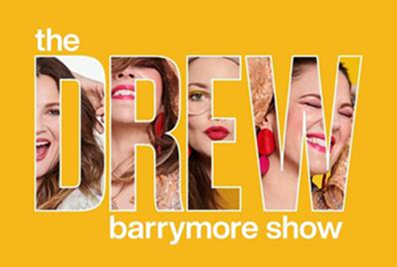 JIMMY FALLON STOPS BY TO CHAT ABOUT HIS NEW BOOK "NANA LOVES YOUR MORE"
"HOW WE ROLL" STAR PETE HOLMES JOINS THE DREW'S NEWS DESK
AIR DATE: Thursday March 31, 2022
MUST INCLUDE TUNE IN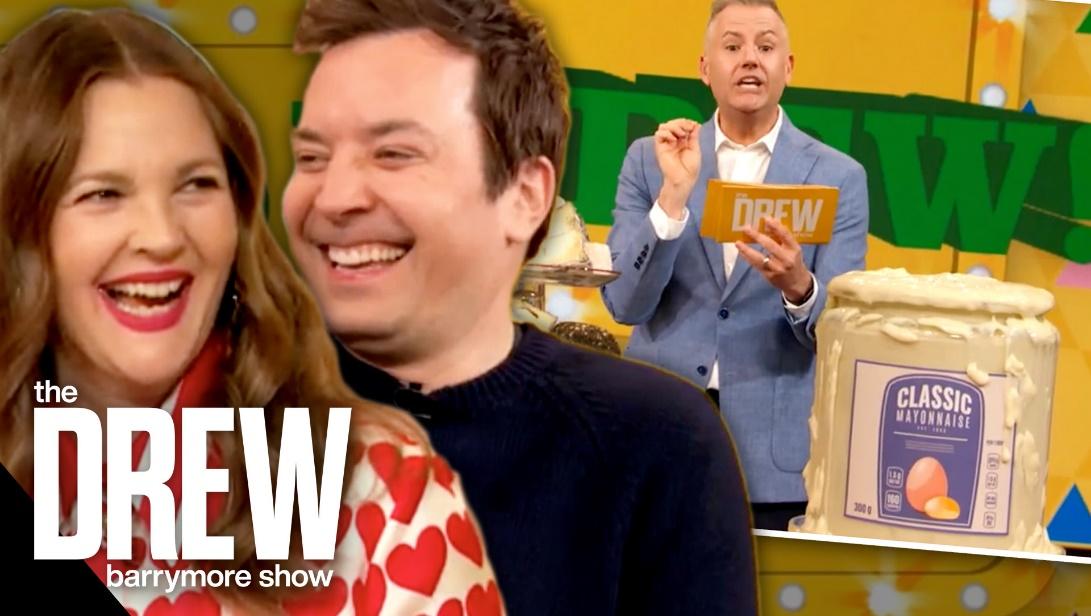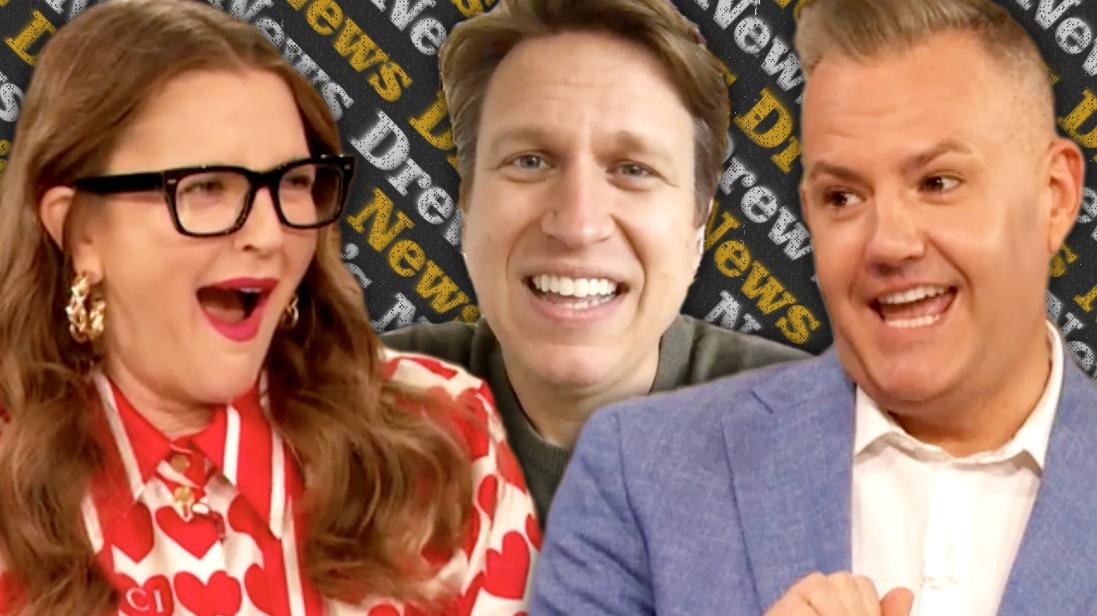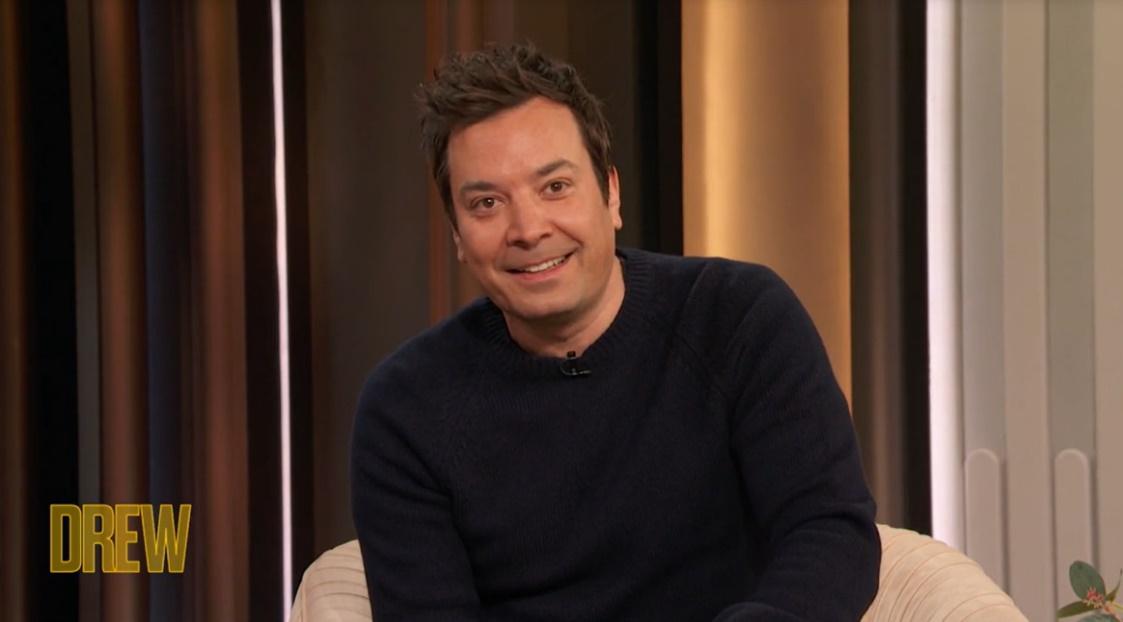 VIDEOS:
Jimmy Fallon on Watching "Weekend Update" Growing Up and Working with Tina Fey
https://drewbarrymoreshow.cimediacloud.com/r/FMeswPNzFiy6
Drew: I love that about monologues, not only are you getting comedy but you are getting information about what's going on in the world that day.
Jimmy: Yeah you are. You shouldn't…please read the news and whatever better outlets, but yes I used to do that when I was a kid with 'Weekend Update' that's how I'd find out what was going on in the world. I'd go I don't know what's going on in the world, but I know now through Dennis Miller.
Drew: I mean 'Weekend Update' is such a big influence on the Drew's News, because I grew up loving 'Weekend Update' and one of my favorite iterations is obviously you and Tina Fey.
Jimmy: She's the absolute greatest. We had such good chemistry. It was like the kid who didn't do his homework and the smart girl that's gonna give him the answers. That's how our chemistry was. She was just so fun and I remember she would write these monologues for her…that would just destroy, I mean wiping your tears like can we give an Emmy every episode to this person. Tina Fey is a genius.
Jimmy Recalls What It Was Like Meeting Drew for the First Time
https://drewbarrymoreshow.cimediacloud.com/r/H2MJB3cNCoxB
Jimmy: I did some interview about your recently and they asked me, 'What's it like meeting Drew Barrymore for the first time, do you remember the first time is she iconic?' You know, and I said, 'Yeah it's like meeting the Statue of Liberty, and then after a hundred dance parties later she's still the Statue of Liberty but you've hung out with her and you've gotten to know the Statue of Liberty.' You're the one and only, you're Drew Barrymore, you're iconic…people freak out when they meet you, I've been with you when people meet you…yes this is how everyone sees you.
Pete Holmes Explains Candlepin Bowling to Drew and Ross
https://drewbarrymoreshow.cimediacloud.com/r/oXEREIGT2NyF
Drew: Tell us everything, also do you hit turkeys because I love saying turkey when bowling, and can you explain what a turkey is and tell us about the show?
Pete: Oh my god you want me to explain…a turkey is a fowl, it's a bird…that you only get if you hit three strikes in a row in bowling I believe.
Drew: That's it.
Ross: Were you a bowler before this?
Pete: Only, you know we did candlepin because I'm from Boston. On the show we do ten pin bowling.
Drew: Wait, what's candlepin?
Pete: It's like a hard cantaloupe that you roll at smaller pins. You can hold it in your hand.
Ross: Is it a real melon?
Drew: I'm picturing full honeydew.
Pete: You know what I'm gonna say yes it is a real melon because I want you living the rest of your life telling people that in Boston we bowl with fruit. These balls that we used on the show they're like ten-pound balls.
Drew: Ten-pound balls.
Pete: Drew you would've been a real fit on the set, because we couldn't stop, everybody would say somebody get Pete his ball bag, where's Pete's ball bag. This is my kinda show.
Pete and Ross Have Higher Uber Ratings Than Drew
https://drewbarrymoreshow.cimediacloud.com/r/cwHFRWRMTwBP
Drew: Pete, do you have your Uber rating?
Pete: I do, I looked it up when you guys were looking yours up.
Ross: And I just got Drew's by the way. What's yours Pete?
Pete: 4.73. Is that good?
Ross: This is very good. It's not a 4.89 but it's good.
Drew: Ross has a better rating but he's more intimidating about saying I love you.
Pete: Well that's my problem I get in the Uber and I say I love you with my whole heart and I'm probably freaking some of these people out.
Ross:…Drew Barrymore yours is good too, but it's not as good as ours. 4.68.
Drew: I'm so mad.
Ross: You are the nicest person…but I bet you it's the late.
Drew: It's the late, I keep them waiting. Alright here's a goal I'm gonna get that Uber rating up.
Ross: That is a challenge.
Drew Makes Jimmy Fallon Eat Mayonnaise in Game Who Knew?! Don't Spew!
Drew Can't Believe 18% of Adults Say They Eat on the Toilet! | Drew's News