Release
SCARLETT JOHANSSON CHATS ABOUT HER NEW SKINCARE LINE, DREW'S NEWS: DREW AND ROSS TRY AN INSECT BUFFET
SCARLETT JOHANSSON CHATS ABOUT HER NEW SKINCARE LINE
DREW'S NEWS: DREW AND ROSS TRY AN INSECT BUFFET
AIR DATE: Wednesday, March 16, 2022
MUST INCLUDE TUNE IN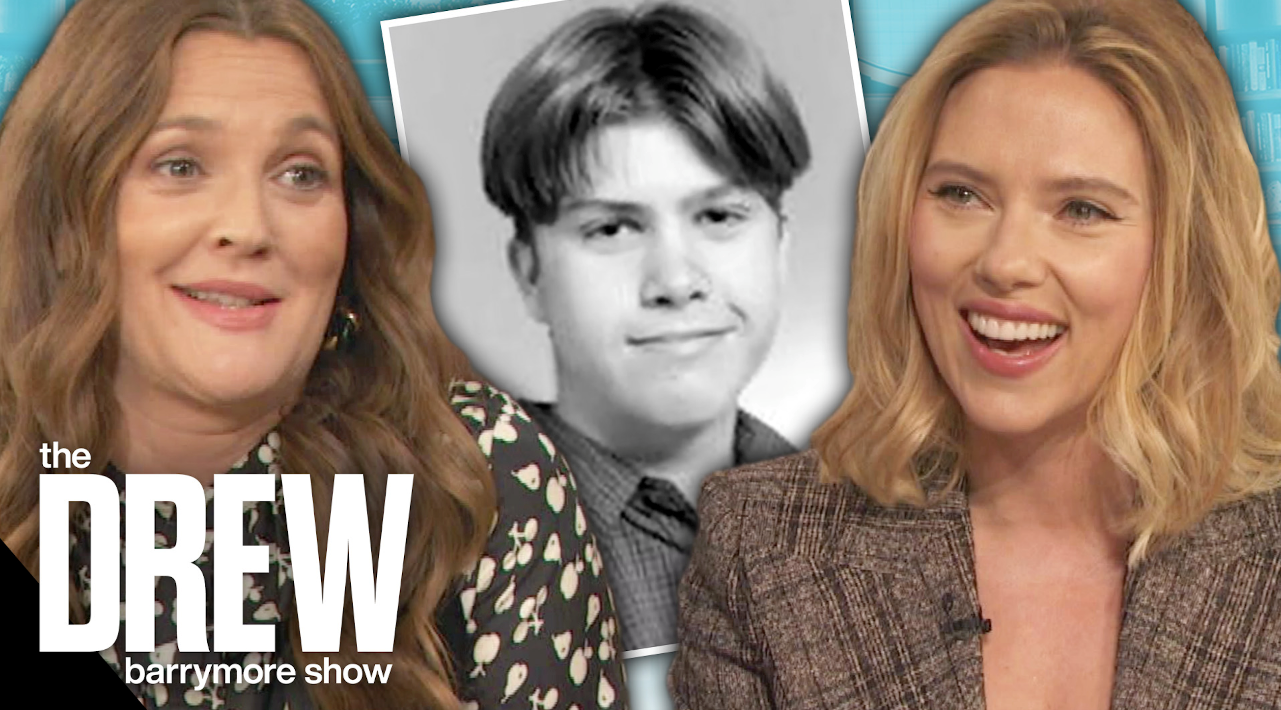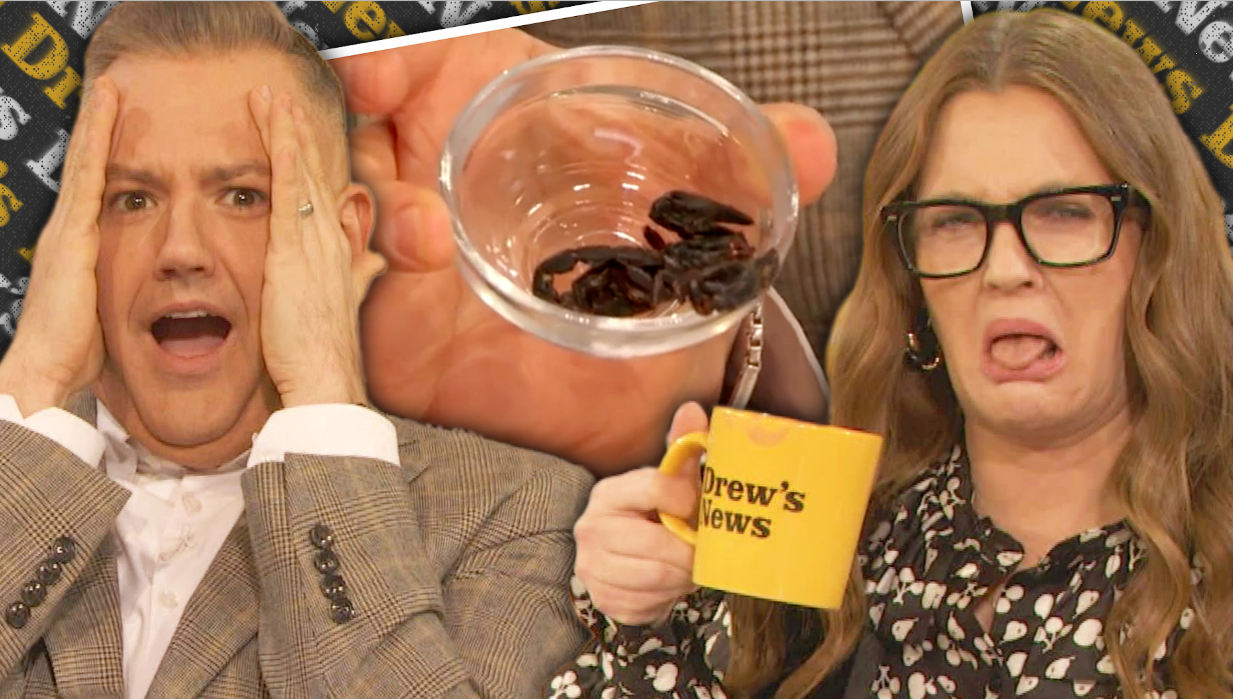 VIDEOS:
Drew's News: Drew and Ross Mathews Taste Test an Insect Buffet
Scarlett Johansson Reveals High School Scarlett Johansson Wouldn't Have Given Teenage Colin Jost a Chance
https://drewbarrymoreshow.cimediacloud.com/r/TbB85ITG9149
Drew: Okay so would high school ScarJo be into high school Colin?
Scarlet: Um, I don't think so, no. Firstly my brother had that same haircut…I just can't. There's no way I mean who decided on that cut as a stylish thing, like what hairdresser was like I'll try this.
Drew: I just love that though, that is so cute.
Drew & Scarlett on Bonding While Shooting "He's Just Not That Into You"
https://drewbarrymoreshow.cimediacloud.com/r/5O2aHJ9oShha
Scarlett: We shot that I think it was like a CVS or a Rite Aid or something that they closed, and they said you guys feel free to go shopping while youre in this Rite Aid, and I think you and I bonded because I was like oh my god I love a Rite Aid, and you were like this is my dream to spend all day in a pharmacy, and so we just went up and down the aisles doing our shopping.
Drew: That was so much fun, that scene I had worked with Mark and Abby, the writers on expressing my characters point of view about getting rejected in several portals and back then there weren't half as many portals as there are now.
Scarlett: Yes, there's a lot of ways to be rejected now.
Scarlett on the Timing Being Right with Husband Colin Jost
https://drewbarrymoreshow.cimediacloud.com/r/aEt4JTGmS4M6
Scarlett: It's so funny because Colin wrote a lot of those characters and all those pieces and so it's such a funny thing looking back on it now but the timing was just good, when we met the timing was right.
Drew: So, you knew him, did you ever find him attractive or was it like one other time all of the sudden it looked different?
Scarlett: I mean he's a very cute guy, but the other times I was there I was like in another relationship…this time the timing was right. I think he looked differently to me because I was available, the timing just has to be right. I think that I definitely have been in relationships where the timing is not right…and sometimes it's a good person but the timing off and it's important to be open to that too.
Drew & Scarlett See Who Can Cry On Command First
https://drewbarrymoreshow.cimediacloud.com/r/185arMJSPLNt
Drew: Is it true that you can cry on command?
Scarlett: I could try. I probably could-ish.
Drew: Okay wanna try?
Scarlett: You're going to a dark place.
Drew: It's true that I only ever cry when I start talking about my daughters.
Scarlett: Okay so you're going to go there.
Drew: I'm going to go there. I didn't think that I would ever have the opportunity to have the experience in life that I didn't have with my mom and it really just messes me up. It's a chance to get things, not right because they were never wrong I loved my childhood wouldn't change it for a thing…there goes the roll the tear came out. You win…you had them rolling out. Nicely done Johansson.
Scarlett on Colin Being the One to Introduce Her to Eye Cream
https://drewbarrymoreshow.cimediacloud.com/r/sdYOfoJhTtAn
Scarlett: People have been telling me for years I should use an eye cream, actually Colin is the first partner I've ever had that used an eye cream.
Drew: Oh he has products and stuff?
Scarlett: He has like a few products I guess, I mean he's not like overly, it's not like I went in there and it looked like a Sephora but he's open to a product.
Drew Can't Get Enough of Scarlett Johansson's New Skincare Line "The Outset"