Release
"HOME ECONOMICS" STAR TOPHER GRACE GETS A SURPRISE VISIT FROM "THE BACHELOR" STARS CLAYTON ECHARD AND JESSE PALMER; DESIGN WEEK CONTINUES WITH "MARRIED TO REAL ESTATE" STARS MIKE JACKSON AND EGYPT SHERROD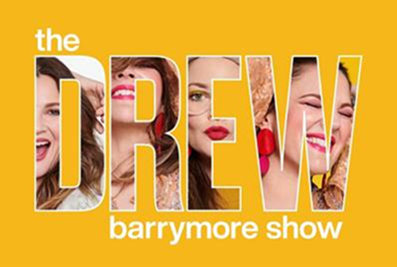 "HOME ECONOMICS" STAR TOPHER GRACE GETS A SURPRISE VISIT
FROM "THE BACHELOR" STARS CLAYTON ECHARD AND JESSE PALMER
DESIGN WEEK CONTINUES WITH "MARRIED TO REAL ESTATE" STARS MIKE JACKSON AND EGYPT SHERROD
AIR DATE: Thursday, March 10, 2022
MUST INCLUDE TUNE IN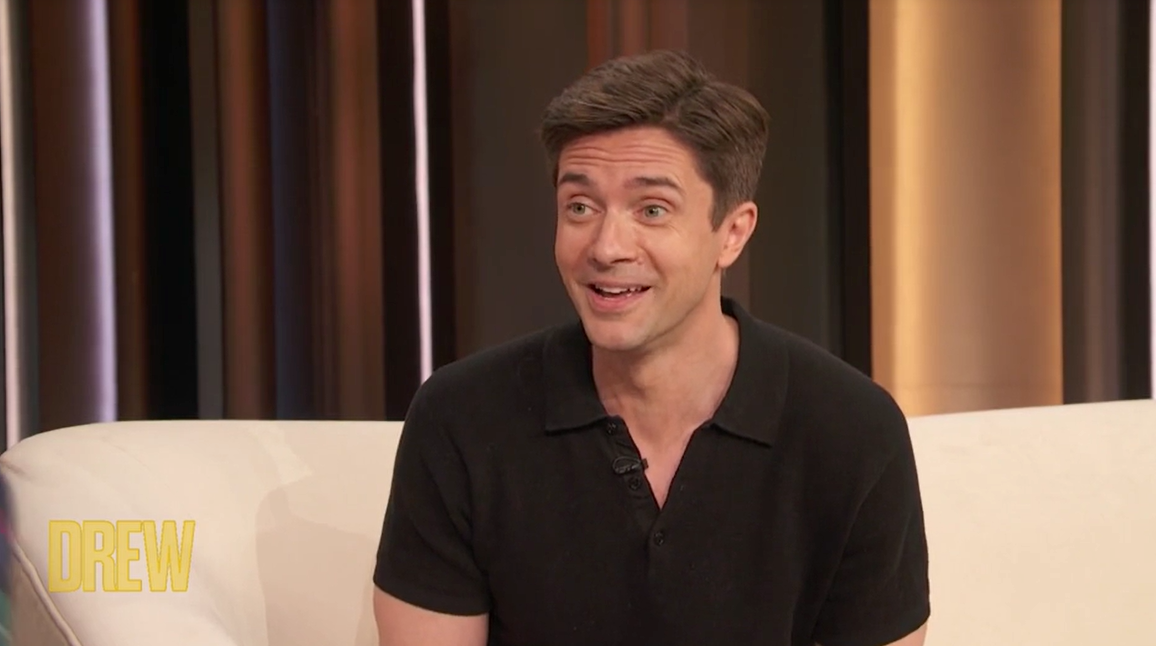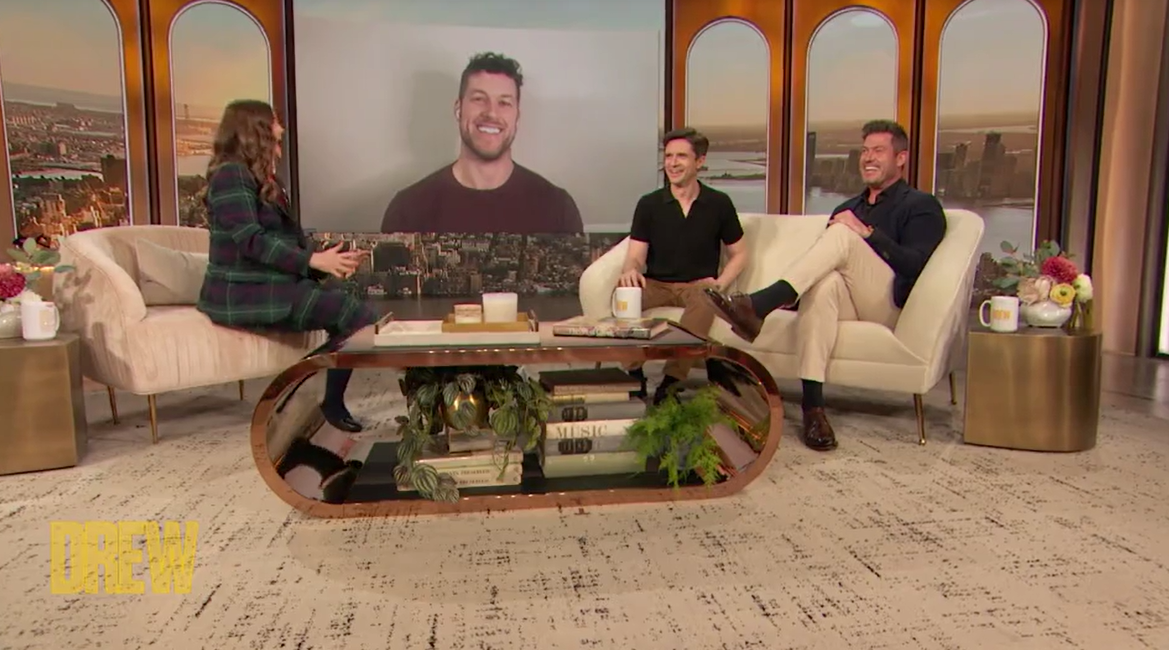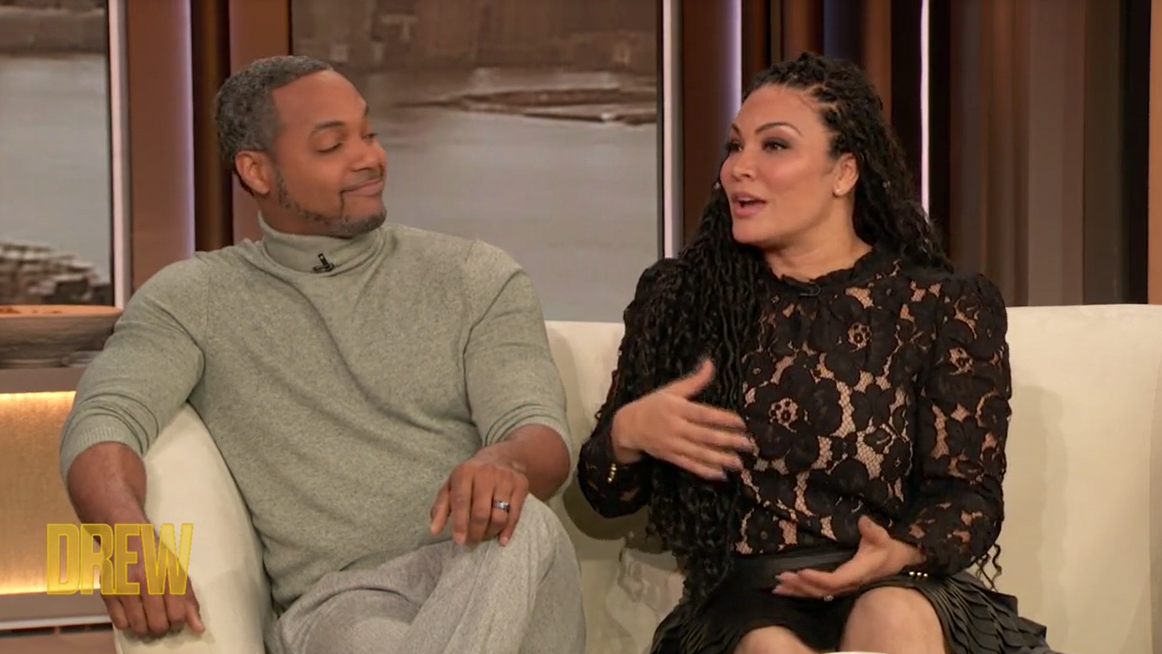 VIDEOS:
Topher Grace on Crashing the Academy Awards
https://drewbarrymoreshow.cimediacloud.com/r/kTErzkzFFvto
Drew: You did something that just had me…did you crash the Academy Awards?
Topher: Yeah, right.
Drew: How did you do that?
Topher: I've been when I was invited but before I went, I was still at USC, and USC used to be right across the street.
Drew: Shrine Auditorium, which the Academy Awards were at for decades.
Topher: And we were drinking on like a parking garage and my buddy goes I bet if we just drove a limo tomorrow, just got in that limo line I bet we could just hop out of the car and walk in.
Drew:…Oh my god you are a baby.
Topher: That's like two months before we started 'That 70's Show.' We got in the limo, we pulled up, we got out of the car waved, everything in the audience goes like woah, who? By the time that they knew they didn't know who we were we got in there and we were on the red carpet and we saw Tyra Banks which was a big deal for us and then we saw you.
Drew: Was it the year I had the daisies in my hair? I love it so much good for you. That's the kind of spirit that speaks to me. I love that moxy.
Topher is Surprised by "The Bachelor" Host Jesse Palmer
https://drewbarrymoreshow.cimediacloud.com/r/AqjtjOlTEGfi
Drew: Well, there is someone actually here that we have as a surprise for you who I think can fill in some blanks.
Topher: Who?
Drew: Oh it's just the host of the show, Jesse Palmer.
Jesse: I'm not Ashton Kutcher.
Topher: She just said she hates gotcha moments.
Drew: But this is a good one.
Topher: That was an amazing surprise, it's good to meet you.
Jesse: I know, just like your childhood I was drinking in a parking garage down the street here in New York and I heard that you were this big fan of the show so on behalf of Bachelor Nation I wanted to stop by and say thank you man, that's so awesome.
Topher: Do me a favor, you gotta look into the camera and say hello to my wife. I'll get so many brownie points, say hello Ashley Grace, she's so jealous right now.
Jesse: Ashley Grace, will you accept Topher's final rose?
"The Bachelor" Star Clayton Echard Surprises Topher
https://drewbarrymoreshow.cimediacloud.com/r/fHn7918fYkBw
Drew: What is your favorite part about hosting 'The Bachelor?'
Jesse: Well it's way less stressful being the host, than it is being the bachelor, because you don't have to worry about dealing with all the drama, you don't have to deal with breaking people's hearts, calling out the wrong name at rose ceremonies, like somebody once upon a time did.
Drew: I cannot imagine what it's like to be the bachelor. Jesse, do you think that we could even like ask a bachelor because we do have another surprise for Topher.
Jesse: We do I mean listen I was the bachelor, it was a long time ago…but there is someone I can think of, a certain Mr. Clayton Echard everybody, the bachelor now, there he is.
Drew: Clayton Echard, you're here.
Topher: Drew thinks this is a prank on me but this is actually just a prank on my wife.
Clayton: Well I was gonna say Ashley Grace how are you doing?
Topher: Oh man, Clayton just give us a hint man.
Clayton: You want me to blink one time if this happened, blink twice if another? I'm doing well overall, I heard you say you hadn't seen the women tell all buckle up for that one.
Topher: Are you very happy in your life right now?
Clayton: I am a happy man, I've learned a lot of lessons and I'm better than I was when I came in as a human being.
Drew Asks Clayton, Jesse and Topher Their Relationship Deal Breakers and Makers
https://drewbarrymoreshow.cimediacloud.com/r/awA0N0qrub1u
Drew: I'd love to ask Clayton, Jesse, and Topher, if I could hear your dealbreakers, what is one thing you can't live without with a woman, what is one thing you can't live with a woman, Clayton you start please.
Clayton: A sense of humor is right up there at the top, so I look for someone who can make me laugh on a daily basis, someone who's a little weird I like weirdness, it's just unique it keeps me on my toes…something that frustrates me is someone who's rude or impatient, along those lines. I just want someone who's understanding, and that's critical more than anything else.
Drew: Okay good to know, and good to know for the last three ladies. Jessie, what about you, what is a must have and a dealbreaker?
Jesse: I'm big on family values, and it doesn't hurt if you make great chocolate brownies. I think, a dealbreaker for me would be if you're inconsiderate, that's a big one.
Topher: You stole mine dude.
Jesse: Brownies?
Topher: Yeah, brownies. But I think yeah respect for others. I went on a date really early on where someone was rude to the waiter but she was being really nice to me, and I thought that's not cool. It was a great tell-tale sign.
Drew: And a must have?
Topher: Everything that Ashley Grace is.
Drew: And Jesse and Clayton thank you so much for gracing us with your time and presence.
HGTV's "Married to Real Estate" Stars on How They First Met
https://drewbarrymoreshow.cimediacloud.com/r/qBaIT1kPfri9
Drew: Please welcome Mike Jackson and Egypt Sherrod. Wow you guys are stunning in person…is it true that you guys met during a house flip?
Mike: We had three different incidents where we met.
Egypt: Short version.
Mike: We met, the light was shining only on her, I said that's my wife.
Egypt: So when he met me he actually said that and I thought it was a line so I was like excuse me…I thought he was adorable but I don't like lines. I missed out, so a year later I was working on a flip house in New Jersey, I was trying to tar a roof and fell through, decided I needed some help and his team showed up. And I said wait a minute I know you…and was like what are you doing here? And he said this is my team and he looked really sexy in his tool belt I just couldn't resist.
Drew: And then you guys fell in love and now you're making a show together.
Egypt: It's a blessing.
Mike: You're doing something you love with the person you love.