Release
"B POSITIVE" ACTRESS ANNALEIGH ASHFORD, IN TODAY'S "BIG THANK YOU" DREW SURPRISES NURSE WHO COOKS AND DELIVERS HUNDREDS OF MEALS TO THOSE IN NEED EVERY THANKSGIVING, PLUS, DREW SHARES HER OWN LOVE LETTER STORY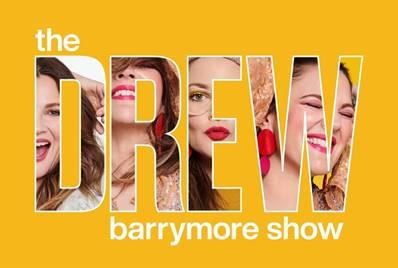 ON MONDAY, NOVEMBER 23rd's THE DREW BARRYMORE SHOW
"B POSITIVE" ACTRESS ANNALEIGH ASHFORD
IN TODAY'S "BIG THANK YOU" DREW SURPRISES NURSE WHO COOKS AND DELIVERS HUNDREDS OF MEALS TO THOSE IN NEED EVERY THANKSGIVING
PLUS, DREW SHARES HER OWN LOVE LETTER STORY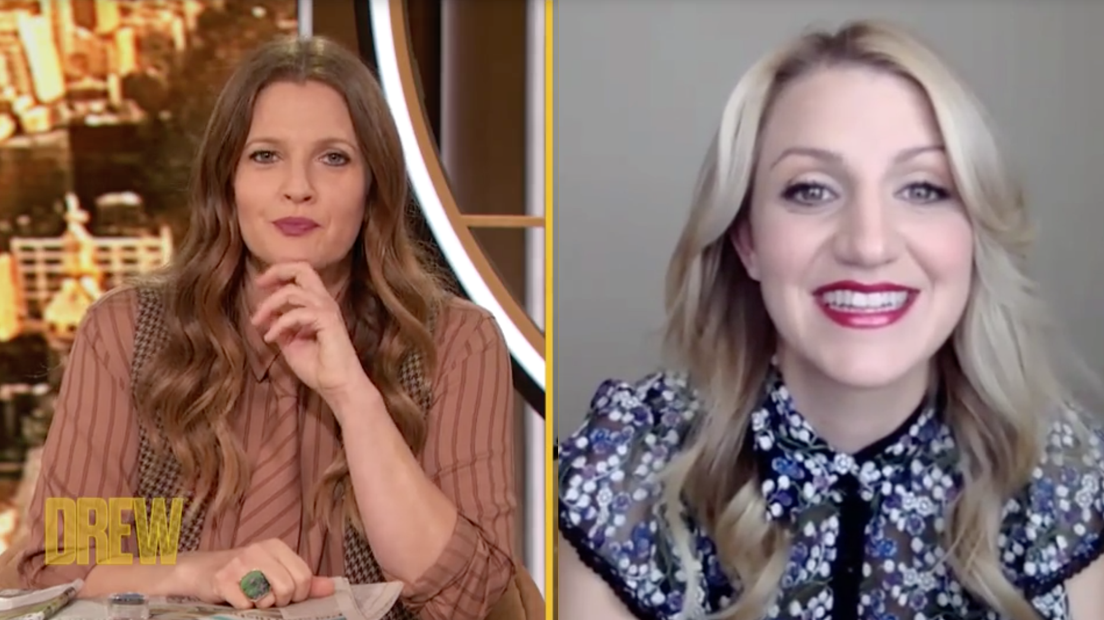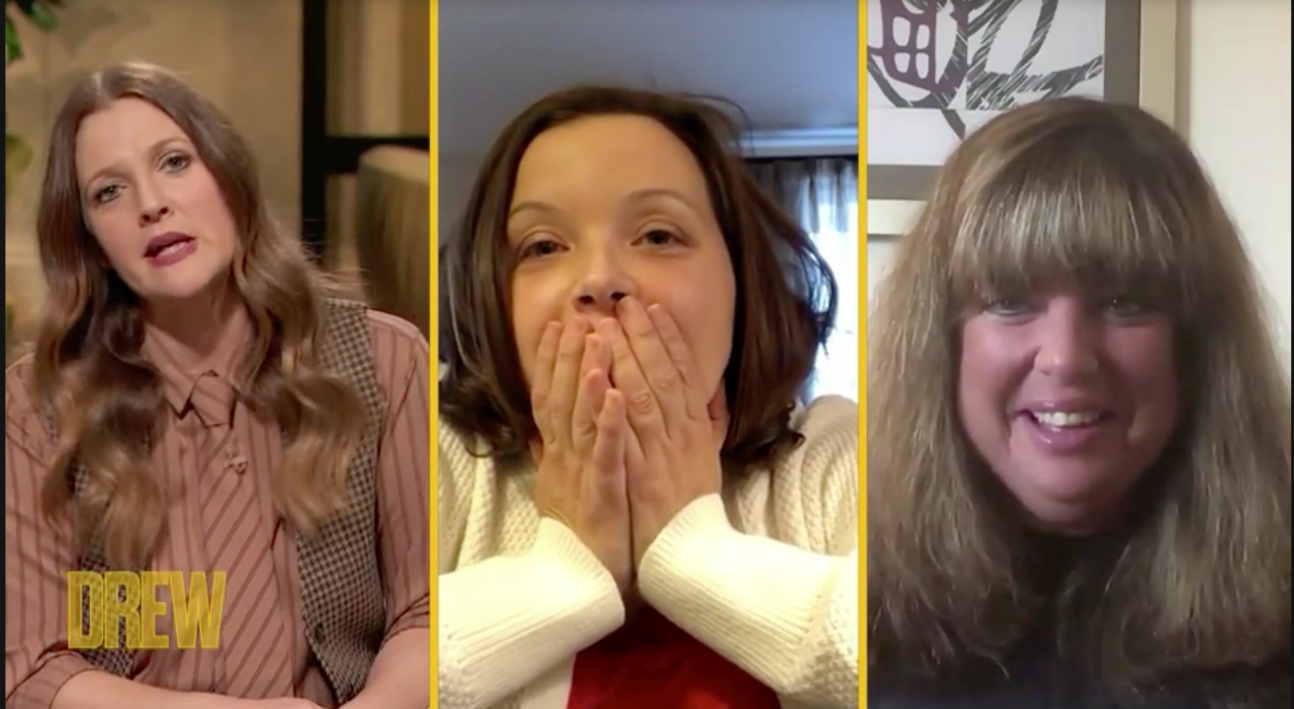 THE DREW BARRYMORE SHOW AIRS WEEKDAYS
CHECK YOUR LOCAL LISTINGS
VIDEOS:
Annaleigh on Playing A Wild Character Vs. Real Life
https://drewbarrymoreshow.cimediacloud.com/r/58Gr3Z2BWO2T
Annaleigh: I got the luckiest girl in the land to play, she's wild and fierce and strong and that's the kind of girl we all want to play.
Drew: Are you wild and messy in your real life or are you able to channel it?
Annaleigh: I weirdly have kept my wild side to the stage, the wildest that I got, this was so crazy, I was a Go-go dancer in college for glam rock parties but I did it for like 70s glam rock parties, with top hats and sequence and really high Go-go boots. So that Is about as close as I get to it. I was very clean and boring, I was really focused on the dancing.
The Big Thank You: Drew Surprises Gina Goodwin Who Cooks Hundreds of Holiday Meals Every Year For Those In Need
https://drewbarrymoreshow.cimediacloud.com/r/mKUk0O5zQZHP
Drew: Gina, what's the secret? I want to be like you. I want my kids to be like you. I want to live my life by your example. I'm not kidding. How do you be like you?
Gina: You just do it Drew, you don't think about it, you don't stop to worry about it. You don't wonder how you are going to do it, you just do it…You know what, everybody wants to help. There's people that are coming out of the woodwork, left and right. Can I cook for you? Can I shop for you? Can I deliver for you? Can I donate money? I mean everybody wants to help. It's a team…
Drew: Well, I have someone here actually that has a message for you. Jackie are you there? Jackie what did you want to say?
Jackie: Well first thank you from my family….Thank you from us, it really means a lot this year. It really means a lot. Also, thank you from your community….You're teaching how the world should be a better place.
Drew: It's really true Gina, I hear your story and I think it's an important reminder of what is needed during the holidays and what we can all step up to the plate and do. Gina we wanted to start off this week with a big thank you from our friends at Whole Foods, who want to be able to help nourish your community this holiday season, so they are giving a $5,000 gift card….Jackie, also we wanted to just participate in your holiday as well and also match that and give you guys $5,000 to say Happy Thanksgiving. And, I'm going to match that for both of you so it will be $10,000 for each of you and I want to just say thank you for all that you're doing.
Drew Reveals She Once Wrote A Love Letter That Won Her Ex Back In "Dear Drew"
https://drewbarrymoreshow.cimediacloud.com/r/3aBA7AOvLw0P
https://www.youtube.com/watch?v=bUvSuUKmhis
Drew: Let's get into our first letter. 'Dear Drew I am too a big fan of snail mail, I snared my first serious boyfriend via the USPS and some clever flirting, he was home sick and I leaned into it hard…. My question is what's the best love letter you've ever received?'- Amanda, Falls Church, Virginia. I don't remember a letter that I got but I know I wrote one and I got the guy back for sure. It was so good, I sent it and I was like, 'You are going to be so questioning that you left,' and he came back with flowers and then we broke up, so that was great but the letter worked.
Drew Celebrates Zip Code of the Day: 44114 Cleveland Ohio
https://drewbarrymoreshow.cimediacloud.com/r/HX5DG1CecQrC
Drew – Matches Donation of 10YO Face Mask Creator
https://drewbarrymoreshow.cimediacloud.com/r/L8GsFfXPbQuE
Jessica Liik
VP of Communications
The Drew Barrymore Show
Cell: 551-486-2761