Release
INSIDE EDITION INVESTIGATES: Plastic Surgeon Alleges Kardashian Doctor Orchestrated Fake Reviews Against Him
INSIDE EDITION INVESTIGATES:
WORLD-FAMOUS KARDASHIAN COSMETIC SURGEON ALLEGEDLY ORCHESTRATED FAKE REVIEWS AGAINST DOCTOR WHO CRITICIZED HIM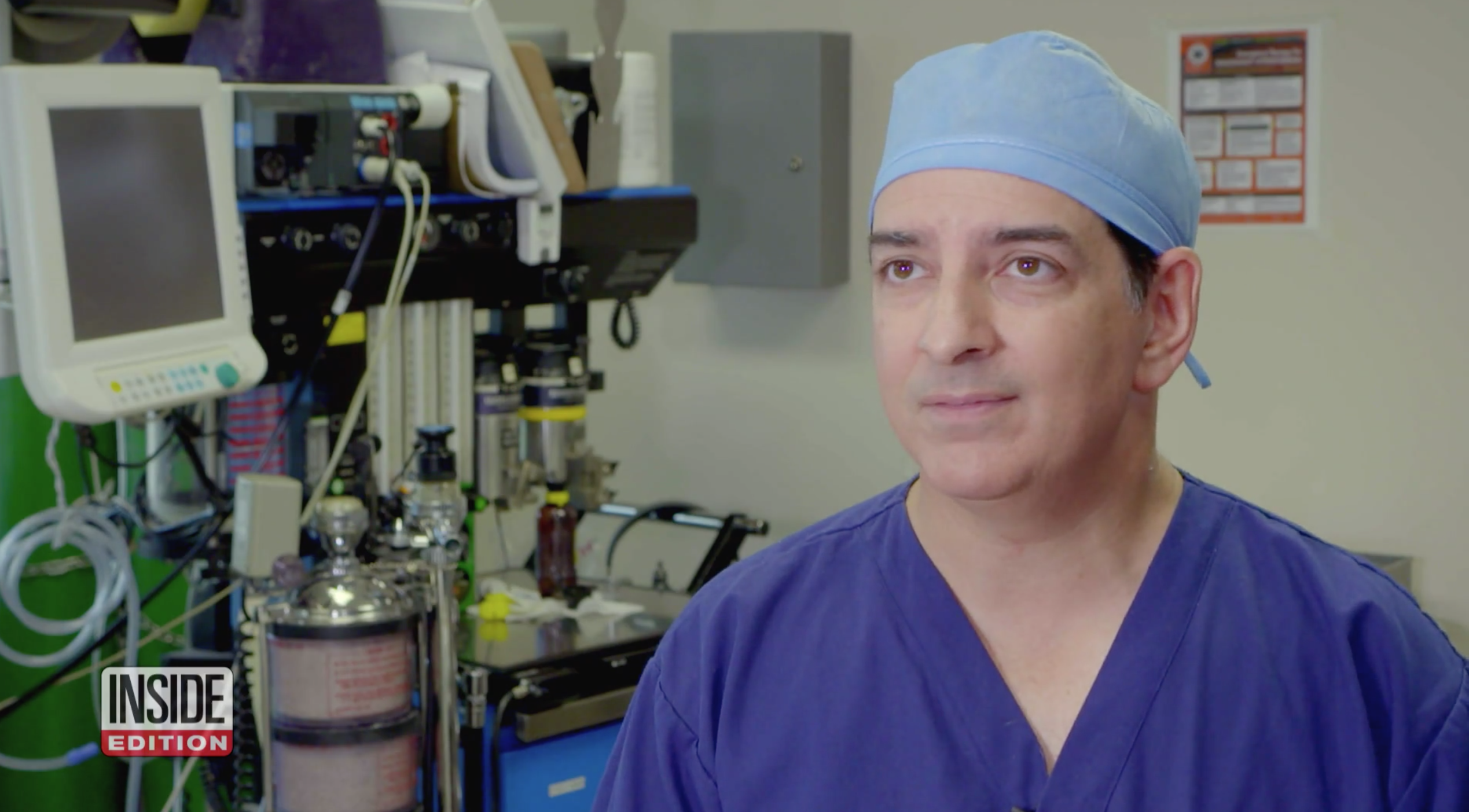 Check local listings at www.insideedition.com
VIDEO LINK (MUST CREDIT INSIDE EDITION AND LINK BACK):
New York, NY – November 18, 2020 – In cosmetic surgery, a doctor's reputation is everything. INSIDE EDITION exclusively speaks with Dr. Adam Rubenstein, a successful Miami plastic surgeon, who claims a world-famous cosmetic surgeon of orchestrating fake reviews against him.
Rubenstein says his reputation took a nosedive overnight after dozens of fake reviews were posted online.
"I started getting dozens and dozens of bad reviews," Rubenstein told INSIDE EDITION. "Reviews that are 1, 2, 3-star reviews from people that I've never heard of."
Many were suspiciously written in broken English.
"Here's a not very pleasant was the experience I have," said one of the reviews.
One review even had an image with Russian writing on it.
Rubenstein believes another doctor orchestrated the fake smear campaign.
"In my opinion, the most likely culprit behind all of this was Dr. Ourian," said Rubenstein.
Simon Ourian is a celebrity plastic surgeon, who became famous for performing procedures on the Kardashians. Rubenstein believes the reviews were retaliation against him for posting a series of videos on Instagram that were critical of Dr. Ourian's credentials and disciplinary history.
In 2009, the Medical Board of California had placed Dr. Ourian on temporary probation due to "repeated negligent acts."
"I made some videos to explain to people this is the story behind Simon Ourian and some of it was frankly shocking to me," Rubenstein told INSIDE EDITION.
Soon after he posted the videos, he said hundreds of negative reviews and comments started flooding in.
So, who wrote many of those reviews targeting Rubenstein?
INSIDE EDITION spoke with a man in Armenia who says he wrote many of them.
"I wrote the fake reviews," said the man.
The man, who asked INSIDE EDITION not to use his name, says a Russian company hired him to post the reviews from Armenia. He even showed Rubenstein orders for fake reviews that matched word for word with the reviews posted on American websites. He says he is coming forward to get justice for Rubenstein.
Rubenstein says all those reviews that seemed like they were from real people in this country were actually fake people, fake names, and fake accounts all origination from Russia.
Rubenstein has filed a lawsuit against Dr. Ourian alleging defamation, slander, and fraud. Dr. Ourian did not respond to INSIDE EDITION's numerous requests for comment. However, in court papers, he called Rubenstein's lawsuit an opportunistic marketing campaign.
VIDEO EMBED CODE: <div style="position: relative; max-width: 640px;"><div style="padding-top: 56.25%;"><div style="position: relative; max-width: 640px;"><div style="padding-top: 56.25%;"><iframe src="https://embed.insideedition.com/video-embed/embed_1_player/767a8246-06d5-4a92-8c51-9740c7788ada" allowfullscreen frameborder="0"></iframe></div></div></div></div>
INSIDE EDITION is produced daily by Inside Edition Inc. and distributed by CBS Television Distribution.
Follow INSIDE EDITION on Facebook, Twitter, and Instagram.
###
Press Contact:
Irene Rogers
Executive Director, Publicity
INSIDE EDITION
330-518-0161 (c)
Bettina Cataldi
Publicity Assistant
INSIDE EDITION
516-780-2785 (c)