Release
Drew Celebrates Her Birthday with the Biggest Giveaway Show Ever! Plus, Rachel Dratch, Ana Gasteyer & The Go-Go's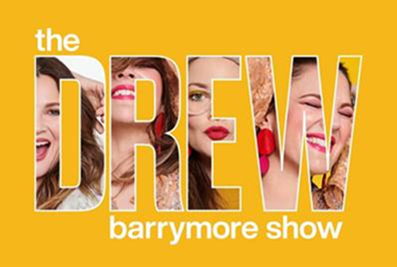 Drew Celebrates Her Birthday with the Biggest Giveaway Show Ever!
Plus, Rachel Dratch, Ana Gasteyer & The Go-Go's
AIR DATE: Tuesday, February 22, 2022
MUST INCLUDE TUNE IN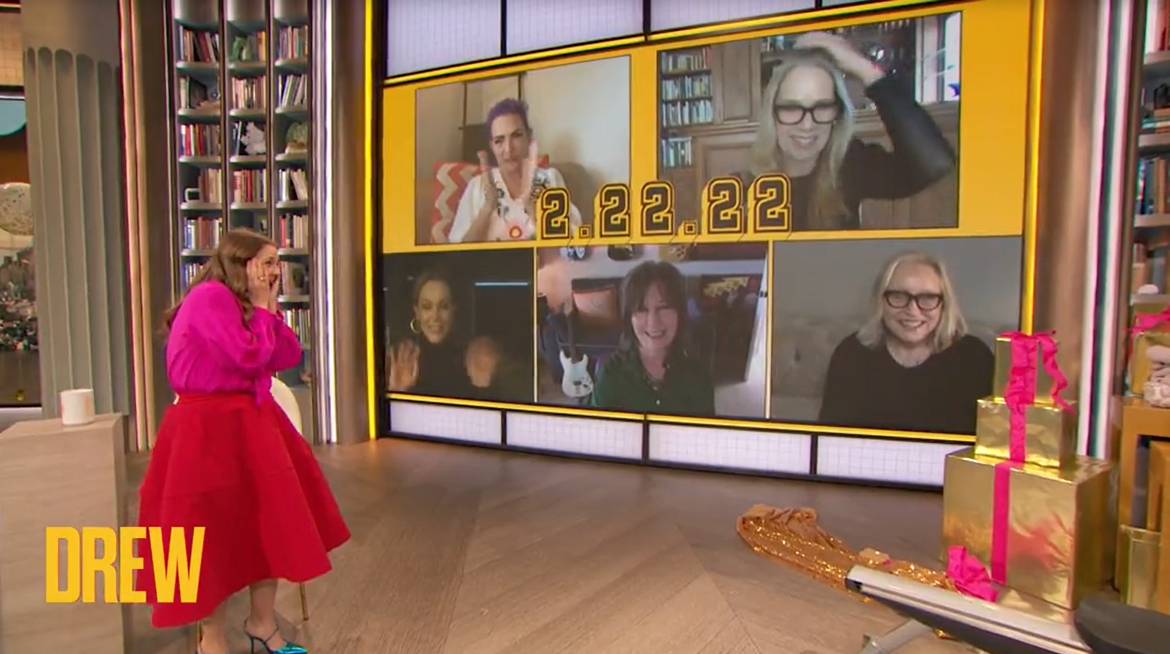 Drew is celebrating her birthday by giving away more than $100,000 worth of gifts to her studio audience, "The Drew Barrymore Show's" biggest giveaway ever! Drew's entire studio audience is filled with those sharing the same birthday who receive surprises and gifts throughout the entire fun-filled hour. Plus, Drew gets a surprise of her own with a special appearance by The Go-Go's, welcoming her as the sixth member of the group.
VIDEOS:
Drew's Birthday Show Kick-Off with Puppy Adoption
https://drewbarrymoreshow.cimediacloud.com/r/23pLq52fvpGI
Drew is Surprised with The Go-Go's
https://drewbarrymoreshow.cimediacloud.com/r/fzG3ai4pz8W0
Drew: Okay, it says I'm supposed to read the prompter and we have another surprise. It's a surprise guest, I have no idea who it is…oh my god. Belinda Carlisle, Jane Wiedlin, Gina Schock, Charlotte Caffey, and Kathy Valentine, The Go-Go's everybody. The last time we saw each other was the Rock n' Roll Hall of Fame and I was lucky enough to honor you guys. How has that been? You guys feeling good about that nod that you so deserved?
Gina: We were so excited to have you Drew and we're all very happy that we're celebrating your birthday with you Drew because we really do adore you sweetheart. And we're all very proud of you, we've watched you grow up and you've turned out beautifully baby, you're just fabulous.
The Go-Go's on Iconic Album Cover & Invite Drew to be the Sixth Go-Go
https://drewbarrymoreshow.cimediacloud.com/r/HXCMRMCdkG5e
Drew: What was the inspiration for that album cover? Because the cover as well as what was inside was just a life-changer.
Kathy: It's a really iconic image and I don't know if people realize that our main goal was not to date the record and not see it twenty years later and look at those hairstyles and what not. I believe it was Belinda's idea, was it your idea babe?
Belinda: Yeah, I don't know how it came about, I just thought that being in towels and masks and about beauty, and not being any sort of dated fashion, it's a timeless cover. Speaking for myself and the band, we're so happy to be able to celebrate this birthday with you. We feel like you're really one of us to be honest.
Drew: I know I wouldn't be the same person if you weren't who you were. Because you did, you gave us all permission to dream and think big and be proud and all of us who are your fans, I'm seeing in the prompter there's a surprise for me.
Jane: Drew, we love you so much and we've just fallen in love with you again so many years later and so we want to invite you to be the sixth Go-Go.
Drew: Oh my god, thank you to the Go-Go's…and please check out the entire inductee ceremony of the Rock n' Roll Hall of Fame. It is a true love letter from a true blue fan to the greatest women on earth.
Ana Gasteyer Surprises Rachel Dratch & Drew with Presents From Around Her House
https://drewbarrymoreshow.cimediacloud.com/r/JflKYToRbtqG
Ana & Rachel on Iconic "SNL" Characters
https://drewbarrymoreshow.cimediacloud.com/r/LSEGuyFDC4AT
Drew's Birthday Surprises For Audience Member Birthday Buddies:
5th Grade Teacher Kelley Stiles from Shrewsbury, New Jersey is Gifted a Massage Chair
https://drewbarrymoreshow.cimediacloud.com/r/CiJluaLvdzrs
Engaged Speech Language Pathologist Tennille Miller from New Jersey is Gifted A New Bed
https://drewbarrymoreshow.cimediacloud.com/r/d1MH6elHOSyw
Single Mother & Makeup Artist Gillian Lite from Bayside Queens, NY is Gifted a Car
https://drewbarrymoreshow.cimediacloud.com/r/icbBuIa805lk
Non-Profit Worker Dreon Owens from Brooklyn, NY is Gifted a Scooter
https://drewbarrymoreshow.cimediacloud.com/r/Z26SUKFpuZI9
Mental Health Therapist Jessica Cantu from El Paso Texas is Gifted A Rower
https://drewbarrymoreshow.cimediacloud.com/r/2PSOLF9ccKZP
Twins Ellen & Kathy from Virginia Get Surprise Makeover
https://drewbarrymoreshow.cimediacloud.com/r/bn6FMkHKVIZ8