Release
THE DREW BARRYMORE SHOW BFF HOUR WITH SPECIAL GUEST CO-HOST CAMERON DIAZ PLUS, DREW & ROSS TRY SYNCHRONIZED SWIMMING WITH THE AQUALILLIES & HOMETOWN SPIRIT: INDIANAPOLIS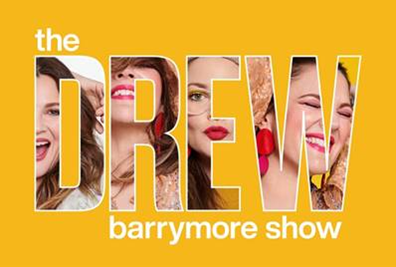 BFF HOUR WITH SPECIAL GUEST CO-HOST CAMERON DIAZ
PLUS, DREW & ROSS TRY SYNCHRONIZED SWIMMING WITH THE AQUALILLIES &
HOMETOWN SPIRIT: INDIANAPOLIS
AIR DATE: WEDNESDAY, SEPTEMBER 15TH
MUST INCLUDE TUNE IN
PHOTOS: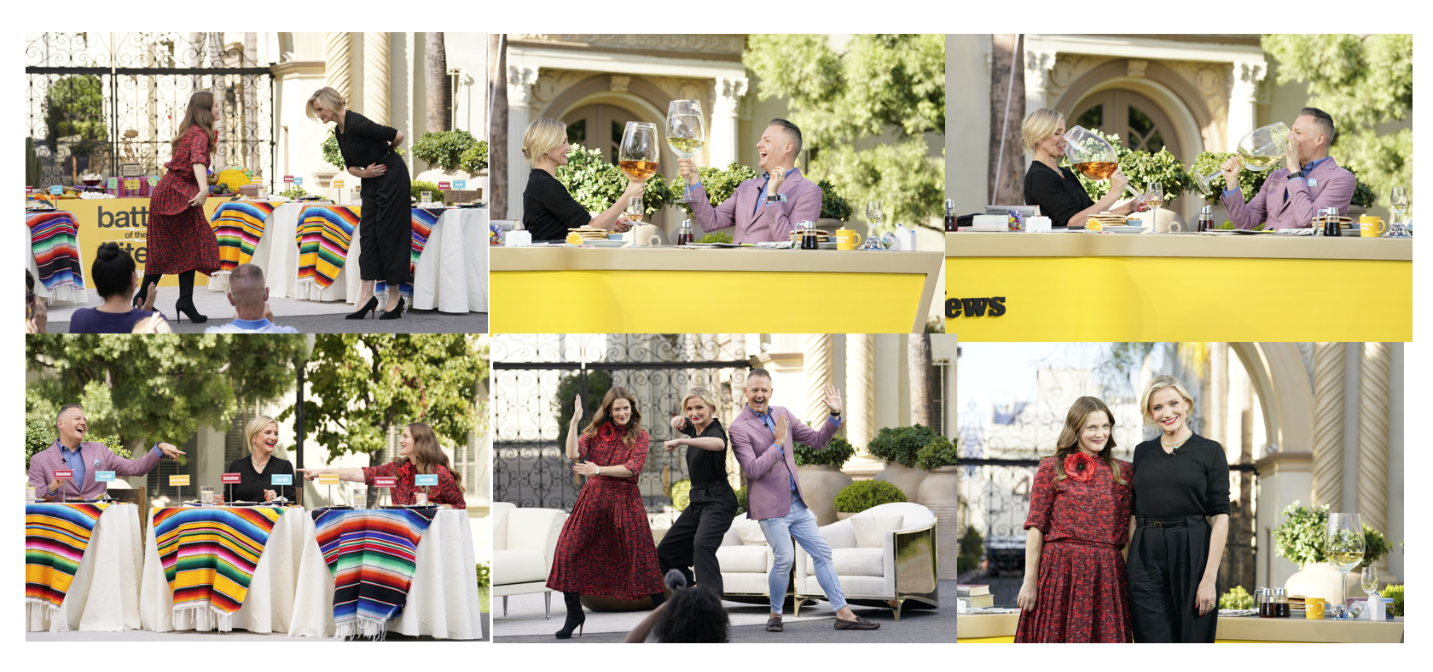 Download Photos Here
Photo Credit: CBS Media Ventures "The Drew Barrymore Show"/ Robert Voets
VIDEOS:
Drew Revisits the First Drew's News She Ever Taped with Cameron Diaz for Her Sales Tape for the Show
https://drewbarrymoreshow.cimediacloud.com/r/3VEbGS2vyQLH
Drew: Poo Poo I want to dedicate this segment to you. When I was trying to let's face it, it was an audition and I really felt strongly about this particular segment, it was very personal for me but to convince everybody of this idea I had to put it in the sales tape and sell this segment. I'm going to take you back to that audition sales tape, let's look back at the very first Drew's News in history….The one thing I don't like doing with you is hiking because you have these giant great like German Shepherds, you have these long legs, you are a Great Dane and I have these short legs and the legs of a Corgi dog and I literally can't keep up with you.
Cameron: No, it's kind of a comedy act, she's like seething her face she's so angry at me. I have to stop every five seconds, 'C'mon let's go, what's the matter?'
Drew: It's like a Gazelle and an armadillo. That's what us hiking looks like.
Cameron on Why She Created Her Wine Line Avaline
https://drewbarrymoreshow.cimediacloud.com/r/5qzif4v36fM9
Cameron: We love to drink wine….and we were drinking one day and realized everything else in our life we are leveling up on, everything we drink, eat is organic and we just realized we never questioned wine sort of naively thinking that it was just fermented grape. Then we sort of took this deep dive into wine making and found out there are over 73 ingredients that can be added to wine without any disclosure so we kind of just made clean, delicious wine…Cheers.
Drew, Cameron & Ross on New Dating Trend Hardballing
https://drewbarrymoreshow.cimediacloud.com/r/oTpDPhVVmID9
Cameron: Theres a new trend in dating we have to talk about…Hardballing….This is the definition of it, it's when you treat your dating life like you are running your Fortune 500 Company…
Ross: …I have a girlfriend who kept saying, 'These guys keep leaving me, they keep leaving me.' I go, 'Well what are the first dates like? She said, 'Well I ask them if they want kids,' Girl, what are you doing on date one? You don't ask if you want kids, you ask if you like pizza or the color blue.
Cameron: So she was a natural hardballer from the beginning because she is like this is what I want, are you in? No? So she shouldn't be looking at it that they are leaving her she should be going, 'You know what you don't add up to me, you're not at my place,' but that's okay, that's okay. Then you at least know that we are not in the same place and I think that's what dating is all about.
Ross: I think it's important to know what you want and if you see if hold onto it and if you find something that's not for you don't be afraid to move on, don't be afraid to leap onto the unknown because you'll find what you need eventually.
Cameron: And mostly if the other person is not holding onto you, let go of them.
Ross: Ding ding that part. Been there.
Drew: That might be my favorite piece of advice that came out of this
Drew & Ross Try Synchronized Swimming with the Aqualillies
https://drewbarrymoreshow.cimediacloud.com/r/F74Db0f2EppX
Hometown Spirit: Indianapolis
https://drewbarrymoreshow.cimediacloud.com/r/m8IbYQCuwdg0
Jessica Liik
VP of Communications
The Drew Barrymore Show
Cell: 551-486-2761