Release
The Drew Barrymore Show: "MY LITTLE BRAVE GIRL" AND "MY LITTLE SWEET BOY" AUTHOR HILARY DUFF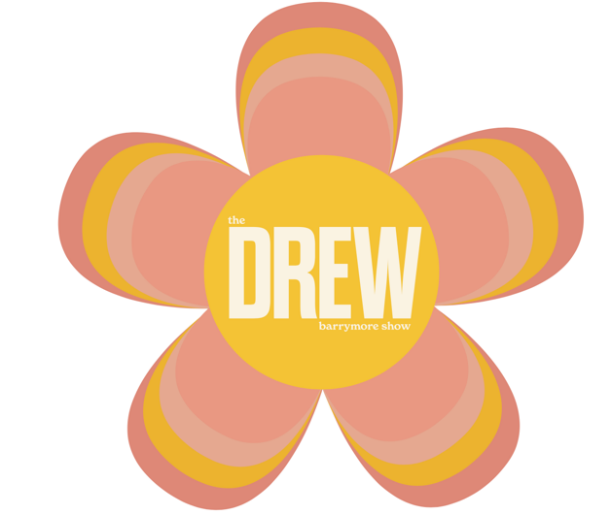 "MY LITTLE BRAVE GIRL" AND "MY LITTLE SWEET BOY" AUTHOR HILARY DUFF
AIR DATE: MONDAY, NOVEMBER 13TH
MUST INCLUDE TUNE IN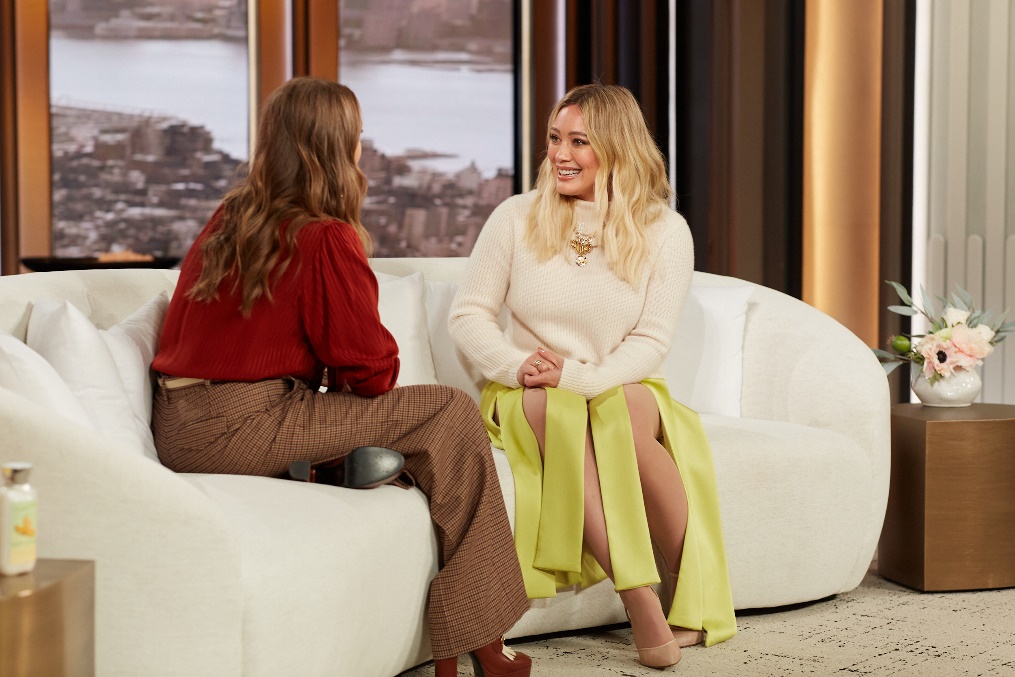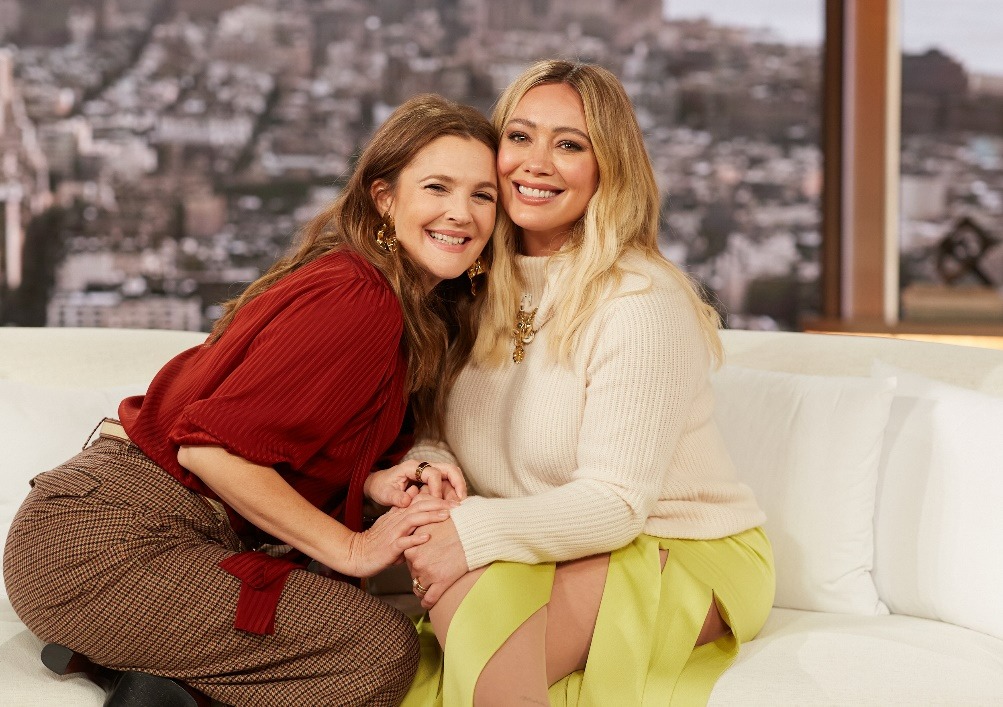 Photo Credit: The Drew Barrymore Show/Ash Bean
Download Photos Here
VIDEOS:
Hilary Duff on Giving Herself Space and Relaxing After Having Kids
https://app.cimediacloud.com/r/2gQqBDAunoGF
Drew: Was it another point in your life where you made some pivots to give yourself some space to not be on the treadmill, so to speak?
Hilary: Yes. So I think that one of the smartest things I did for myself to like actually become a human in form outside of my identity with work was when I was eighteen and I was touring and I had been on tour for maybe like two years and I just on my last tour date was like, 'I'm done. I'm gonna go home and figure out what I like, figure out my own schedule and figure out how to cook something,' and that lasted for quite a while. I decided to get married, I had my son. I figured out how to be a mom. I knew absolutely nothing. I had not a friend that had a child. It's so scary. But I will tell you that Luca looks back now because he's old enough and he sees how I do things with the girls and he's like, 'It wasn't like that with me,' and I'm like, 'I'm sorry.'
Drew: Are you more relaxed?
Hilary: Oh my god yes. Of course I still put a lot of pressure on myself but I'm so much more, have you not relaxed?
Drew: Well Frankie came so quickly after Olive, I was pregnant with Frankie at Olive's first birthday party. It was so exciting.
Drew & Hilary on Rejection and Moving on From Not Getting Certain Jobs
https://app.cimediacloud.com/r/q8Q7kxRtCEd7
Hilary: And that's a little harder when you have a public job. There's been so many times when I felt like a loser or I didn't get the job or I'd been like sitting stagnant. I had to fill my life with things that were real and that was enough at that moment.
Drew: I had such a bizarre relationship with rejection so early in my life that I appreciated what it gave to me which was thinking there was enough room for everyone and that being competitive was unnecessary because there really is enough room for everybody.
Hilary: Still a hard one sometimes.
Drew: And people have a competitive spirit, that's a healthy thing I get that. But it is weird to be a kid that you find out it's not gonna be you…
Hilary: But when people ask you, 'What job did you not get?' I'm like, 'There's been so many I actually can't remember, I can't tell you.' It wasn't worth holding on to it so I dumped it back there somewhere.
Drew: I won't ever admit it because I don't want the person who ended up doing it to feel weird.
Hilary on Writing Her Children's Books
https://app.cimediacloud.com/r/OlBiujMoXUjR
Drew: I've been reading your books…what did you tap into to write the children's books the way that you write them…you're such a good writer.
Hilary: You're so nice thank you so much, that's what my mom tells me. I'm still not feeling like a writer but I do really enjoy writing. It's such a vulnerable place. And it's hard to sit down and get into the zone and do it. Especially with motherhood, sitting down to write feels like a selfish…