Release
The Drew Barrymore Show: "SCHMIGADOON!" STAR DOVE CAMERON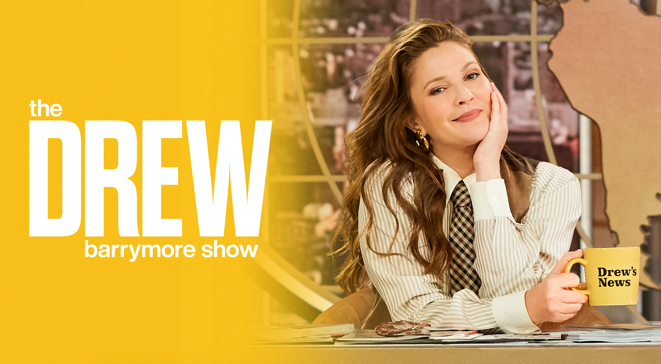 The Fastest-Growing Show in Daytime!
"SCHMIGADOON!" STAR DOVE CAMERON
Air Date: Wednesday, May 3rd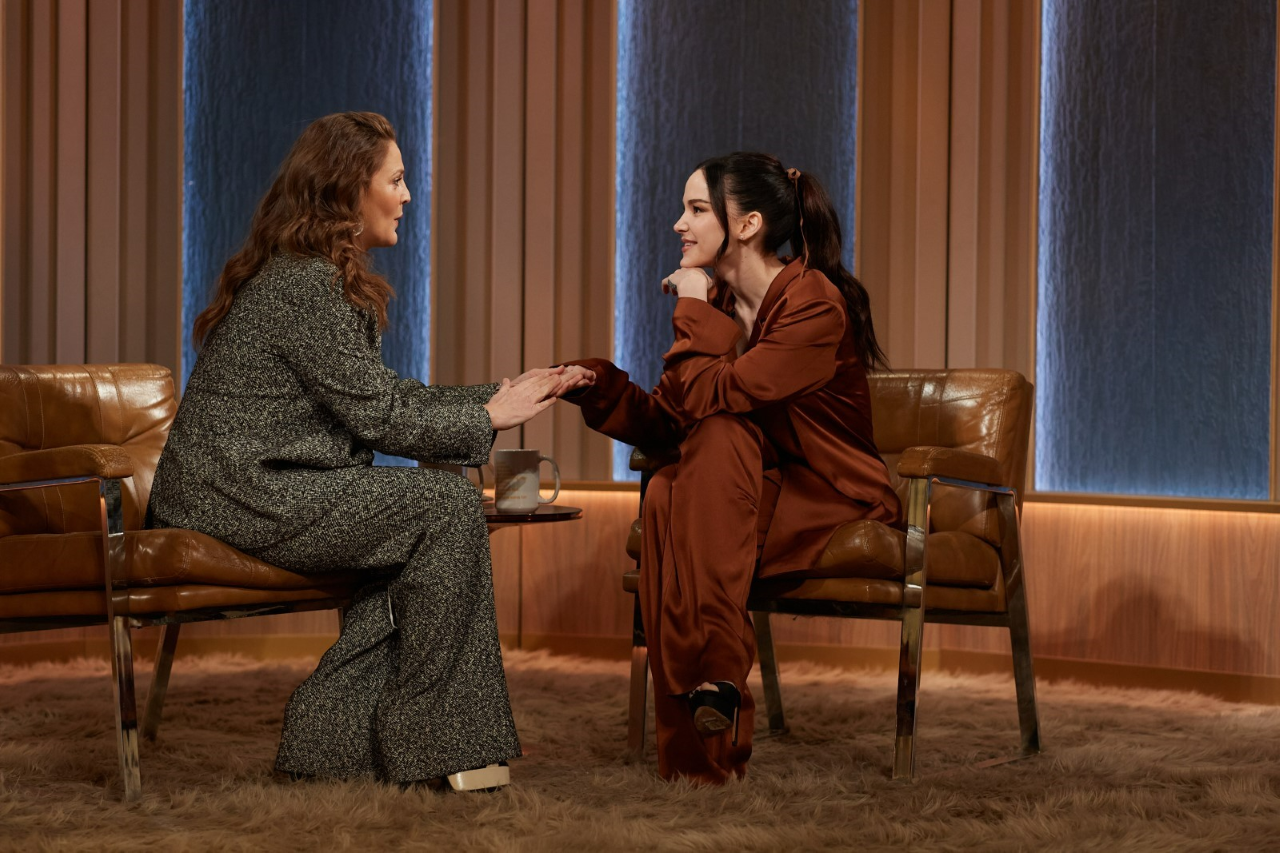 Photo Credit: The Drew Barrymore Show/Ash Bean
Dove Cameron on the Secret Tattoo She Got at Fourteen
Drew: And then is it true that you got a tattoo, what's that story, your first tattoo?
Dove: My very first tattoo. So I had this best friend when I was younger. They were very fun and I was very introverted and she had wanted this tattoo for a long, long time, meaning we were both fourteen, and she had been hyper fixating on it for a couple of months and I knew about this, but she was so scared of the pain that me, little introverted home school, no friends, chicken owning, Pacific Northwest girl, I volunteered as tribute to go first. I was like, 'Okay I'll get a tattoo first and I'll tell you if it's really painful.'
Dove: And we did it. It was my first tattoo ever, it was like a gateway, don't start.
Drew: Look at her beautiful hands.
Dove: I know, I'm covered. It's so bad.
Drew: And it's so funny because I'm so torn. Now I'm forty-eight and a mom of two girls and it all comes first circle. 'When did you get your first tattoo?' and I'm like, 'Thirteen.'
Drew: Yes I was thirteen.
Dove: I've never met anybody else who's had that.
Drew: Of course. So I totally understand and relate. I love illegal tattooing.
Dove: By the way it's not something I really recommend. This person who gave us the tattoo, it was like in somebody's house. He like ordered it online, he was like, 'I've been practicing on an orange I think I'm ready,' and I was like, 'That sounds legitimate to me.'
Drew: Do you still like the tattoo?
Dove: It's horrendously ugly.
Drew: So is mine and the guy was named Shock. I should have known everything...