Release
The Drew Barrymore Show: ACTRESS AND FLUID APP FOUNDER REBEL WILSON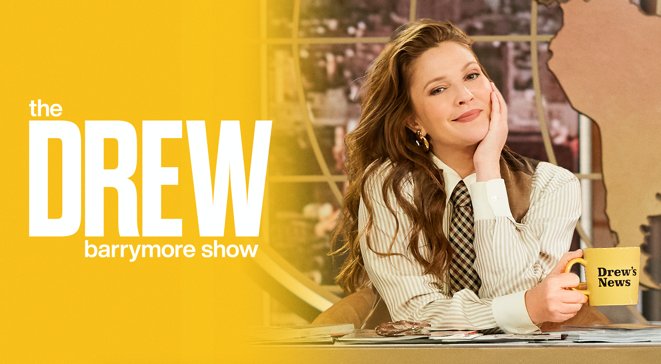 The Fastest-Growing Show in Daytime!
ACTRESS AND FLUID APP FOUNDER REBEL WILSON
MUST INCLUDE TUNE IN
Air Date: Thursday, March 2nd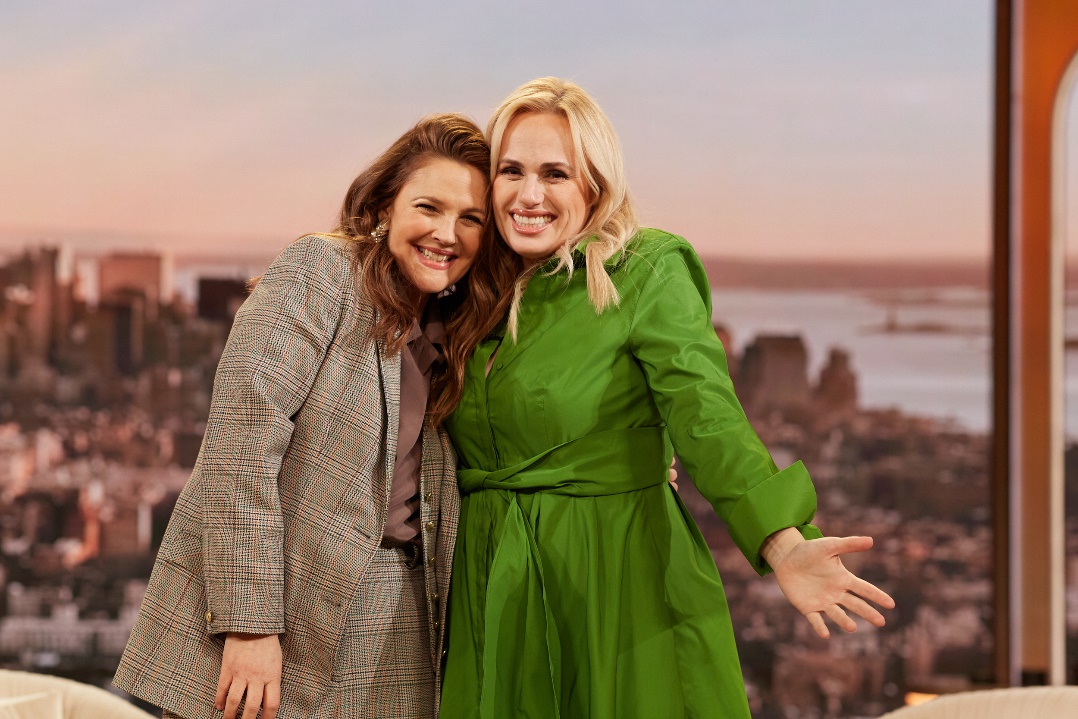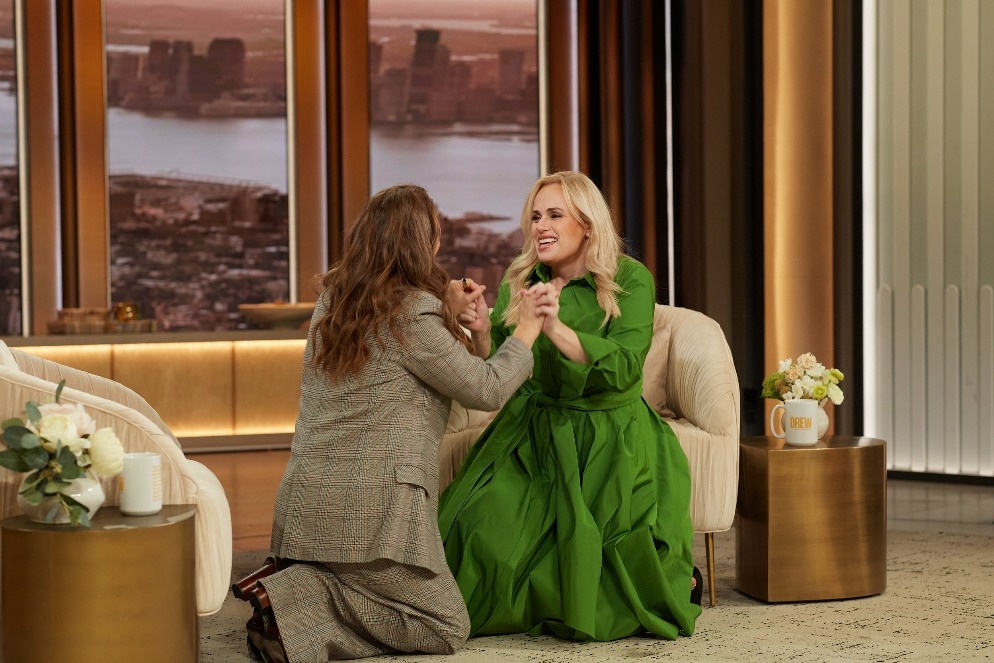 Photo Credit: The Drew Barrymore Show/Ash Bean
Download Photos Here
VIDEOS:
Rebel Wilson Takes Drew Behind the Scenes of Some Her Iconic Movies Like "Bridesmaids" and "Pitch Perfect"
https://app.cimediacloud.com/r/nHRY7wJWqIrs
https://www.youtube.com/watch?v=3x7SmfhD8V0
https://twitter.com/DrewBarrymoreTV/status/1631338663534632978
Drew: Anything that comes to mind, a dirty little secret, a weird tidbit….'Bridesmaids.'
Rebel: My first movie here in America. So right before we shot, Kristen Wiig takes us out to a strip club. So it's like me, Maya Rudolph, Melissa McCarthy, and we go to this strip club called Hollywood men, and it was crazy and then like she buys me the tank top, the Hollywood Men tank top and makes me wear it throughout the night, and it was really too tight for me and so I'm there with like the Hollywood men and we're all getting lap dances and everything. It was wild. Wild and crazy.
Drew: That's exactly what I'm talking about…alright 'Pitch Perfect.'
Rebel: This holds a special place in my heart. Something that probably nobody knows apart from the people that were physically there, I had a solo in our original performances it was called 'Turn the Beat Around,' cool song but I was sick as a dog I had bronchitis, so they come into the trailer and they inject me twice with steroids so that I could get out there and do it and every time I watch that scene I'm going, 'Turn the Beat,' and I'm like a crazy person because I'm like on some kind of steroids.
Drew: 'Night at the Museum: Secret of the Tomb.' My girls and I love this movie so much.
Rebel: Okay so my costar in this movie was a monkey. One of the very famous animal actors she's called Crystal. She's also in the 'Hangover' movies. So, Crystal I was really excited to work with, very famous monkey and I said, 'Would I be able to have a photo with Crystal, like a selfie?' and her trainer said, 'Not now she's mentally preparing for her scene.' And then I peek into her tent, she literally was like, she's a method actor preparing for the scene…
Rebel Wilson on How Her Journey to Love Inspired Her Dating App Fluid
https://app.cimediacloud.com/r/yRok0Vzr3CrG
Drew: I was curious that you started a new dating app.
Rebel: Yes that's right it's called Fluid and you can download it now, and it was kind of inspired by my journey to love, and I was on a dating app and on that dating app you had to kind of tick a box and you kind of had to label yourself and label what you were interested in, who you were interested in and I always felt weird. I ticked, oh I'm a woman interested in men and then it felt really weird and some of 'Pitch Perfect' girls were like, 'Oh if you check women interested in women you can check out your competition,' and so I ticked it once and then some newspaper said I was bisexual.
Drew: They found out?
Rebel: Yeah…so I just thought, 'Well what if there's a dating app where you don't have to label yourself or what you're interested in?' cause I do think from my own journey, and I'm obviously in an amazing same sex relationship now, but with someone who primarily dated men before that, and so, 'What if I had a dating app where I could be free to explore and then I didn't have to label myself,' and I think sexuality is so much more complex and nuanced than having to put a label…I was inspired by a lot of the kids on my movie 'Senior Year' and I was like, 'There's no dating app for them right now.'
Drew: Now there is.