Release
The Drew Barrymore Show: "MODERN FAMILY" STAR JULIE BOWEN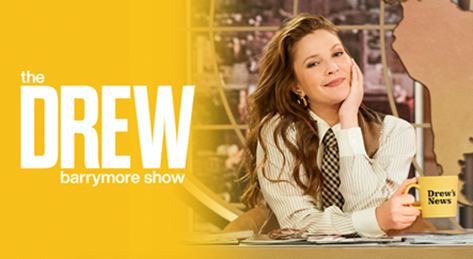 The Fastest-Growing Show in Daytime!
"MODERN FAMILY" STAR JULIE BOWEN
MUST INCLUDE TUNE IN
Air Date: Tuesday, January 24th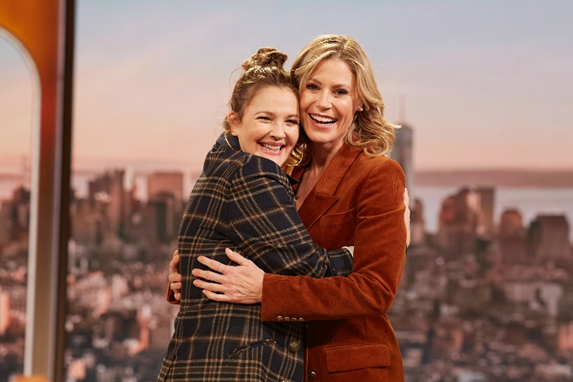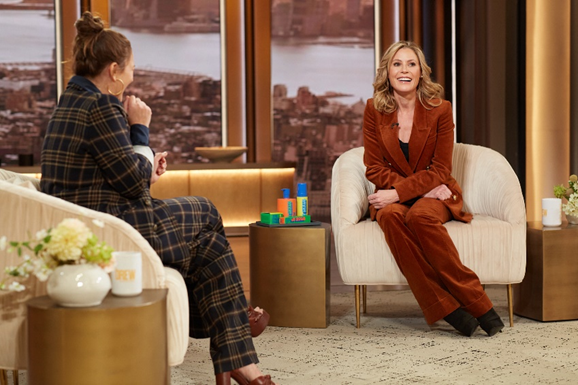 Photo Credit: The Drew Barrymore Show/Ash Bean
Download Photos Here
VIDEOS:
Julie Bowen Spent a Year in Italy and Brought Home Her Italian Boyfriend Fabio
https://app.cimediacloud.com/r/8kITmgYxisxe
Drew:Is it true that you went to Italy?
Julie: Yes. I spent a year in Italy. My junior year of college I went to an Italian school over there. I used to be fluent in Italian but it's all gone.
Drew:Did you bring anything home with you from Italy?
Julie:His name was Fabio. He didn't know English. He was site specific, he worked really well in Italy but once I brought him back and realized that he didn't speak any English, it was a little tough. He also had a problem with the food and one day he's like clutching his gut and he said, 'Julie, die,' and in Italian he's telling me that he's dying because he ate a whole packet of prosciutto and mascarpone. I was in college I didn't have prosciutto and mascarpone so I go and look in the garbage and there's an empty package of raw bacon and an empty tub of cream cheese…I laughed and laughed and picked up the phone to the airlines and said, 'You're going home.'
Julie on Enjoying Where She's At Being Single
https://app.cimediacloud.com/r/vCpcvkDfDOCO
Julie:I like where I am.
Drew: Where is that?
Julie:I'm single. You know, working, who has the time?
Drew: Sue, what do you think about Julie's words and thoughts and feelings. Are you feeling the solidarity of sisterhood right now?
Sue:Yeah. Kind of agree.
Julie:Sue, is it a sex thing? Like is it sex that you're missing or companionship?
Sue:Companionship. I don't need a guy to have sex.