Release
The Drew Barrymore Show: "WHEN YOU FINISH SAVING THE WORLD" DIRECTOR JESSE EISENBERG AND STARS FINN WOLFHARD AND ALISHA BOE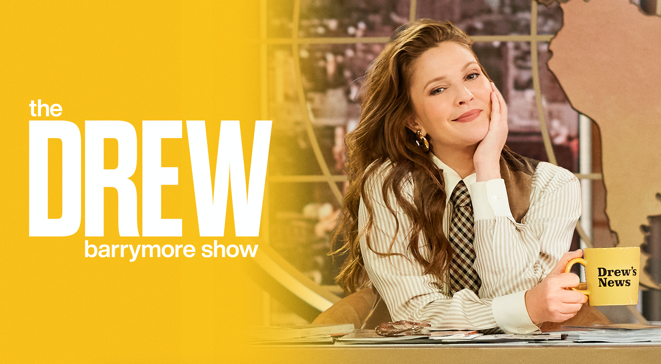 The Fastest-Growing Show in Daytime!
"WHEN YOU FINISH SAVING THE WORLD" DIRECTOR JESSE EISENBERG AND STARS FINN WOLFHARD AND ALISHA BOE
DIGITAL EXTRA: COREY FELDMAN ON HIS FIRST DATE WITH DREW
MUST INCLUDE TUNE IN
Air Date: Thursday, January 19th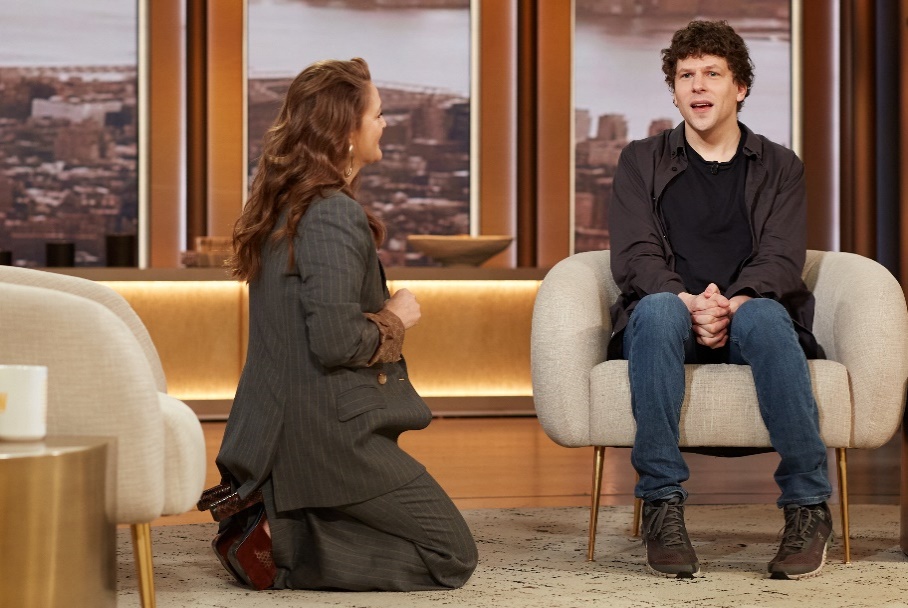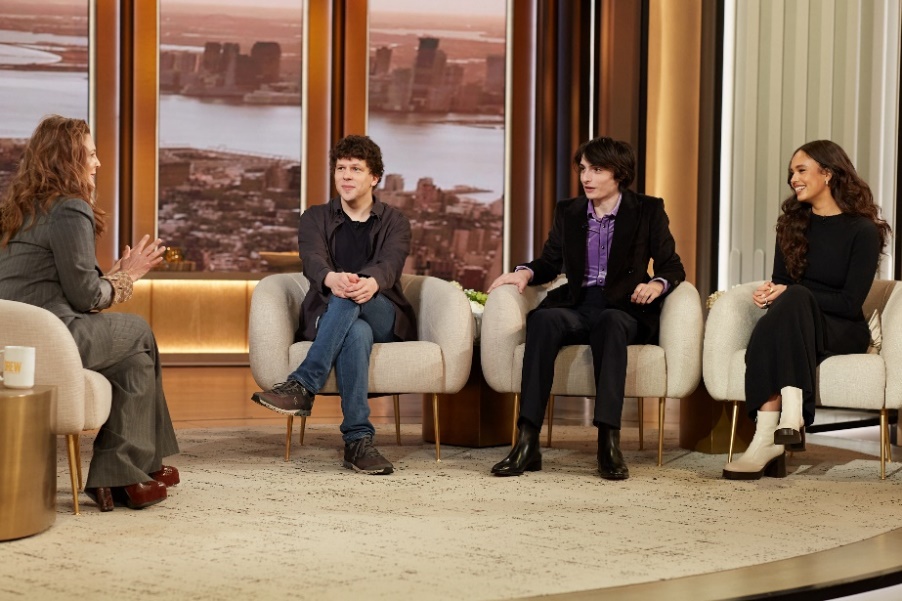 Photo Credit: The Drew Barrymore Show/Ash Bean
Download Photos Here
VIDEOS:
Jesse Eisenberg on Having No Social Media
https://workspace.cimediacloud.com/r/5PKHARZN9z3o
Drew: I'm an emoji queen, a giphy queen, but no social media?
Jesse: No, but I live in a state of like, enjoying doing things like this where it's quite public and I really do like it and I like performing, and then kind of immediately feeling ashamed that I put myself out there and exposed myself. I feel like if I were to like put myself out there in any further way I would just have that feeling in a greater way. Just feeling like I said too much about myself today.
Jesse Shares His Thoughts on Dating Apps & Gives Drew an Impromptu Therapy Session
https://workspace.cimediacloud.com/r/mpacZCeyZkc1
Drew: You intro into dating apps, oh boy I can relate to that, and so what do you even think about dating apps?
Jesse: Listen I remember going to Blockbuster video with my parents and just being overwhelmed with the options and terrified by them and walking out empty handed and so dating apps to me is a bit like that kind of overwhelming thing that I'm so happy I didn't get involved in because I think I'd be overwhelmed into paralysis.
Drew: I want your dating app.
Jesse: Yes, it's one person. You have to marry this person. My dating app is basically arranged marriage.com and you go there and you cannot get divorced.
Drew: Straight to my abandonment issues.
Jesse: Do you need to lie down? I think what you're dealing with is very common and very healthy. There are a few gifs I'll send you that I think will kind of clarify things.
Drew: You know I grew up with a single mom, we both worked and were both kind of in and out of the house and lonely can be painful.
Jesse:…I don't have the degree to deal with this.
Jesse, Finn & Alisha Play "The Final Five" and Reveal Who They'd Want to Kiss and the Last Thing They Regret Saying
https://workspace.cimediacloud.com/r/BTByiYmIiYWJ
Drew: If you had to kiss anyone in history of cinema who would it be?
Jesse: I have a tiny bit of a cheat which is that there was a scene in the tv show 'Fleishman is in Trouble' where it was my character's first kiss after getting out of a divorce and I asked the directors, 'Can my wife do the scene?' because it's just a quick thing, she doesn't have to act, and they were like, 'Sure that would be amazing. It would be natural, it would be authentic,' and I kissed my wife and it was great and they cut it out.
Finn:…I guess Princess Leia.
Alisha: A cartoon but I've always stuck with it, Danny Phantom.
Alisha Reveals Her Obsession with the "Cheetah Girls"
https://workspace.cimediacloud.com/r/HwCyWd7cFTNC
Drew: Alisha, you used to write screenplays based on movies, is this true?
Alisha: Yeah it's not really impressive at all…so basically, I was obsessed with the 'Cheetah Girls' movie and apparently they made the movie into a book you could buy then I took that book that was already a movie and wrote it up myself and wrote my own screenplay and made my friends act it out….
Drew & Ross Try the Viral Exercise Trend of Eating Sour Candy Before a Workout
https://workspace.cimediacloud.com/r/HD73bSJozvKB
Digital Extra: Corey Feldman Recalls His First Date with Drew
https://www.youtube.com/watch?v=i7c0KKr1PWs
Drew: We haven't seen in each other in, how long has it been?
Corey: Twenty five years…
Drew: We partied, we didn't party.
Corey: We got sober together, we got unsober together…can I tell the story of how we met?
Drew: Please.
Corey: What happened was I get a call one day my grandmother says, 'We got a call from Stephen's office and the little girl from 'E.T.' wants to meet you because she's got a crush on you.
Drew: I did, the biggest. But everyone did.
Corey:…and they're like, 'So yeah the little girl from 'E.T.' Drew Barrymore,' and so I'm like, 'Yeah I know who Drew Barrymore is of course,' and they were like, 'Well she's got a crush on you and her mom was wondering if you guys would be able to get together and go on a little play date,' I was like, 'Okay yeah that sounds fun let's do it.'….so I remember taking you to the movies, I remember exactly which movie theater it was, it was the one next to the Gelsons parking lot…I held your hand when we walked across the street. I don't remember what movie we saw. And that was the first and after that we just stayed friends and then it was years later before we actually dated…we were such the great little, cute little item for the three months we lasted or whatever.
Drew: But we were so positive. You and I were such good friends. We had that kind of relationship where they say like date your friend. We were the embodiment of that. You were so kind, you were such a safe place for me…