Release
The Drew Barrymore Show: CURTIS "50 CENT" JACKSON IS FILLING IN FOR DREW AS CO-HOST! PLUS, COMEDIAN ZIWE FUMUDOH IS CHATTING ABOUT THE NEW SEASON OF "ZIWE"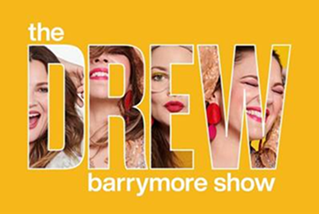 CURTIS "50 CENT" JACKSON IS FILLING IN FOR DREW AS CO-HOST!
PLUS, COMEDIAN ZIWE FUMUDOH IS CHATTING ABOUT THE NEW SEASON OF "ZIWE"
MUST INCLUDE TUNE IN
Air Date: Monday, November 14th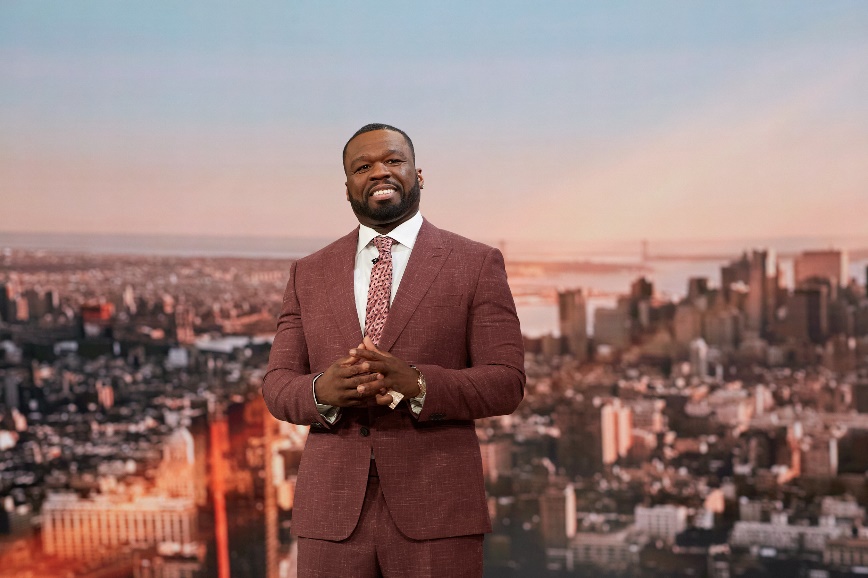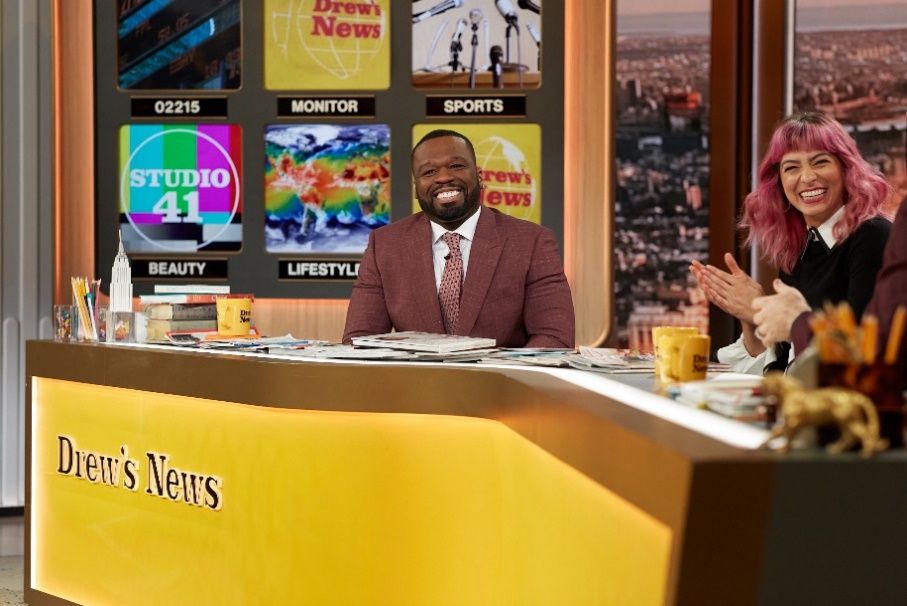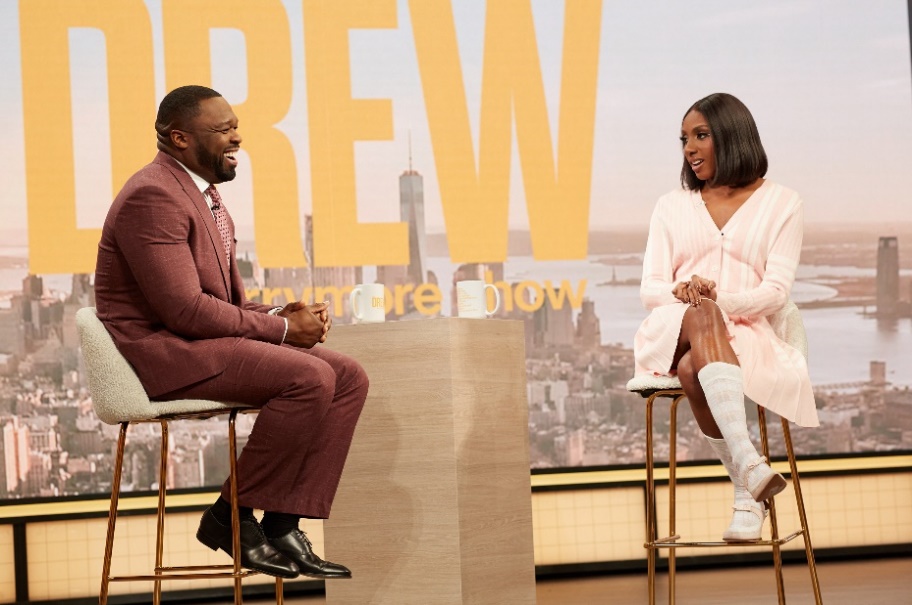 Photo Credit: The Drew Barrymore Show/Ash Bean
Download Photos Here
VIDEOS:
50 Cent Guest Co-Hosts the Show
https://workspace.cimediacloud.com/r/tYqovZdxCZA2
Curtis:…What's up everyone? I know what you're thinking, I'm not Drew Barrymore, but I got you, you're with me today…I'm a huge fan of 'The Drew Barrymore Show' and I'm so excited. I don't know if daytime TV is ready for me…
50 Cent & "SNL" Star Melissa VillaSenor on Taylor Swift's "Mastermind" Having Women Reveal Secret Dating Tricks
https://workspace.cimediacloud.com/r/o6CNjwx16lvQ
Ross:…What about you, have you done anything like that?
Curtis: No I've never stood out for ten days outside of someone's house to try to run into them.
Ross: What do you do to meet somebody, what's your game?
Curtis: I just go straight in, 'Hey how you doing?'
Ross: What's your game Melissa?
Melissa: I'm awkward. I'm not good with it. I talk like a proud dad I've realized. When I meet a guy I'm like, 'You look really nice. Look at that jacket, you look sharp my boy.'
Ziwe's Parents Didn't Let Her Listen to 50 Cent
https://workspace.cimediacloud.com/r/MCTZZMicCBQD
Ziwe: They're going to be excited that I'm talking to the 50 Cent. When I was a kid they actually banned me from listening to your music…I had a Walkman I would just turn it up in my room alone.
50 Cent on Becoming Drew Barrymore
https://workspace.cimediacloud.com/r/cg8QDKsuLBh7
Ziwe: My question is, what number on the call sheet are you, were you the first call?
Curtis: I actually became, I am Drew Barrymore at the present moment, so I'm number one at this show right now technically. I'm filling in for the one seat.
Ziwe: And since you are Drew Barrymore, what is your best Drew Barrymore impression to camera please.
Curtis: My best Drew Barrymore impression, no no nobody prepped me to perform…they didn't tell me I had to perform as Drew Barrymore. You put pressure on me, she has a Golden Globe I would never dare to do that.
Ziwe: Just say, 'I love rain.'
Curtis: I love rain.
Ziwe Plays the Final 5
https://workspace.cimediacloud.com/r/gpo0uI0rAyDD
Curtis: What is your favorite candy, and have you ever been to the candy shop?
Ziwe: This is a daytime show, and that's my answer.
Curtis: I can't believe I said that. One of your comedic influences is the show 'Arrested Development,' have you ever been arrested?
Ziwe: I've never been arrested.
Curtis:…Do you believe in aliens?
Ziwe: I feel like I've been abducted by aliens right now. There are bright lights, I'm talking to 50 Cent, I'm not sure this is reality.
Curtis: Which one of us do you think is better at hosting the show?
Ziwe: I think that we're separate but equal.
Curtis: You said you were disciplined in school for asking too many questions, how would you discipline me? …it's just a simple question and now you're on 'The Drew Barrymore Show' and technically it's my show because I'm running the show.