Release
The Drew Barrymore Show: GRAMMY AWARD-WINNING ARTIST MEGHAN TRAINOR IS JOINED BY BFF TIKTOK STAR CHRIS OLSEN & "A CHRISTMAS STORY CHRISTMAS" STAR PETER BILLINGSLEY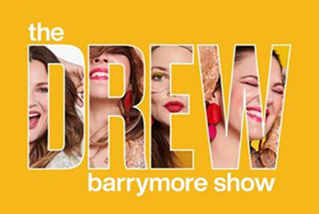 GRAMMY AWARD-WINNING ARTIST MEGHAN TRAINOR IS JOINED BY BFF TIKTOK STAR CHRIS OLSEN
"A CHRISTMAS STORY CHRISTMAS" STAR PETER BILLINGSLEY
MUST INCLUDE TUNE IN
Air Date: Tuesday, November 1st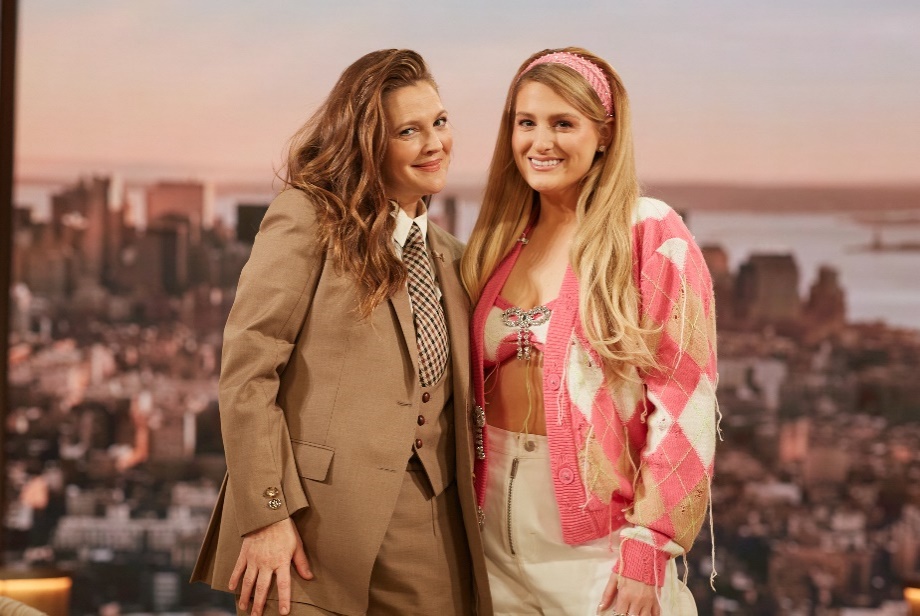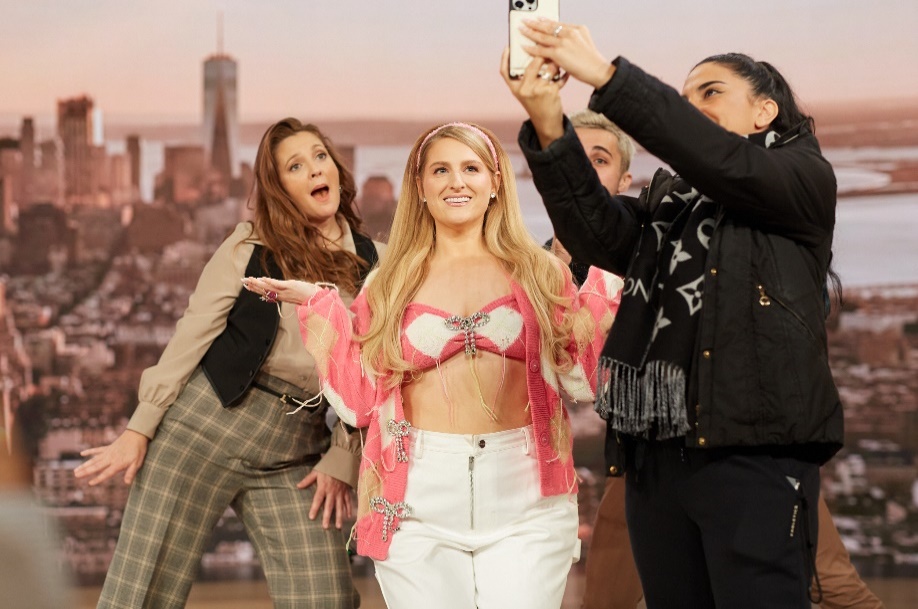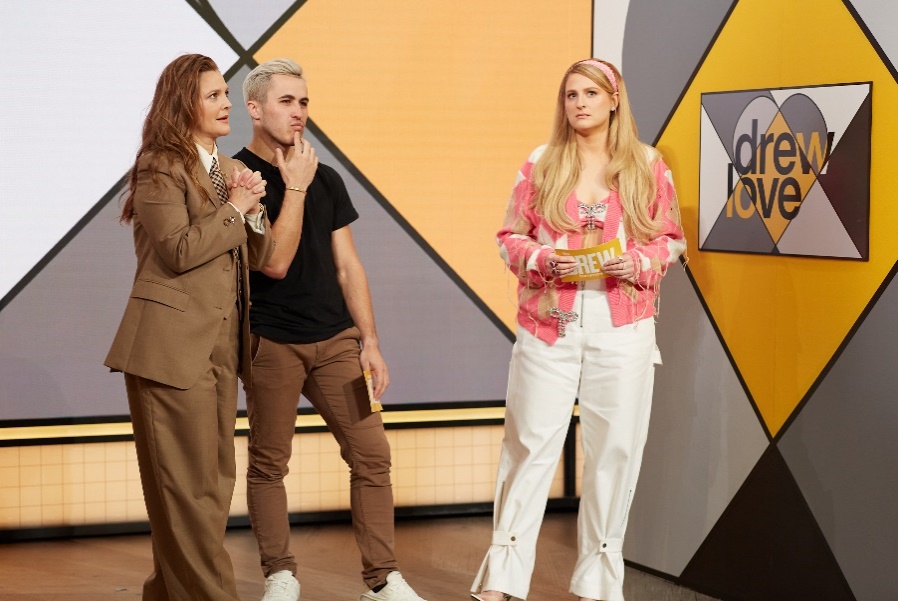 Photo Credit: The Drew Barrymore Show/Ash Bean
Download Photos Here
VIDEOS:
Meghan Trainor on the Important Meaning of the Lyrics in Her New Album
https://workspace.cimediacloud.com/r/hmSnk9wGLtGi
Drew: Your lyrics in the song about I'm up all night…how do you do it?
Meghan: I think hearing people, when I talk about my mental health and body positivity, they're like, 'Same,' they're like, 'You say a lot of the things that I feel but I'm too scared to say out loud, and I wanted to give a voice to that in my music, because I need it for myself, and now with this album, it's with motherhood, it's with the mom guilt of working so much, it's with posting things that are only perfect and not posting like me sobbing because I don't take pictures when I cry….I get interviewed all the time and they're like, 'You're superwoman, everything's great, you love your body you're so confident,' and I'm like, 'Oh no, I do all this because I don't feel those things.' I'm working everyday on trying to better myself and trying to love myself more, and that's what these songs are about. So, when the 'Me Too' video came out I was like, 'I'm the bass girl, that ain't no size two, why are you breaking my waist'…so I was like take it down that's not what I stand for.
Meghan on Recording Her new Album with a Baby
https://workspace.cimediacloud.com/r/SsJPODayHHfD
Drew: You were also able to have a baby, congratulations. How do you think you were able to accomplish with a newborn, how was that making an album…?
Meghan: Luckily, I produce and record my vocals myself, so I do a lot of work at my house. I built a studio in my basement and then I told my co-writers, we can start at 10am, but we're wrapped by 6pm for bath time and bedtime.
Peter Billingsley on Making "A Christmas Story" Sequel
https://workspace.cimediacloud.com/r/HiwtHSYDQqcR
Drew: Peter, how does it feel to be back in Ralphie's shoes after all these years?
Peter: I love the idea of exploring Ralphie now as a father and going back to the house that he grew up in to try to give his family a Christmas like he had growing up, and the whole kid cast returns in the movie. And, we had a great filmmaking team….so with all those elements in place it just really felt like now was the right time.
Ross:…What's the line people come up to you and quote you the most?
Peter: Well, there's plenty of them for sure. I get a lot of, 'You'll shoot your eye out,' but my favorite line in the movie is when the old man gets his award and says, 'Fragile, must be Italian,' I just love that character.