Release
The Drew Barrymore Show: "A LEAGUE OF THEIR OWN" STAR ABBI JACOBSON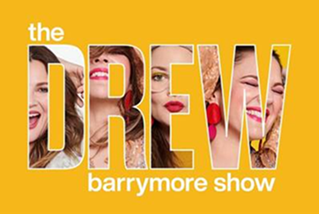 "A LEAGUE OF THEIR OWN" STAR ABBI JACOBSON
MUST INCLUDE TUNE IN
Air Date: Wednesday, October 26th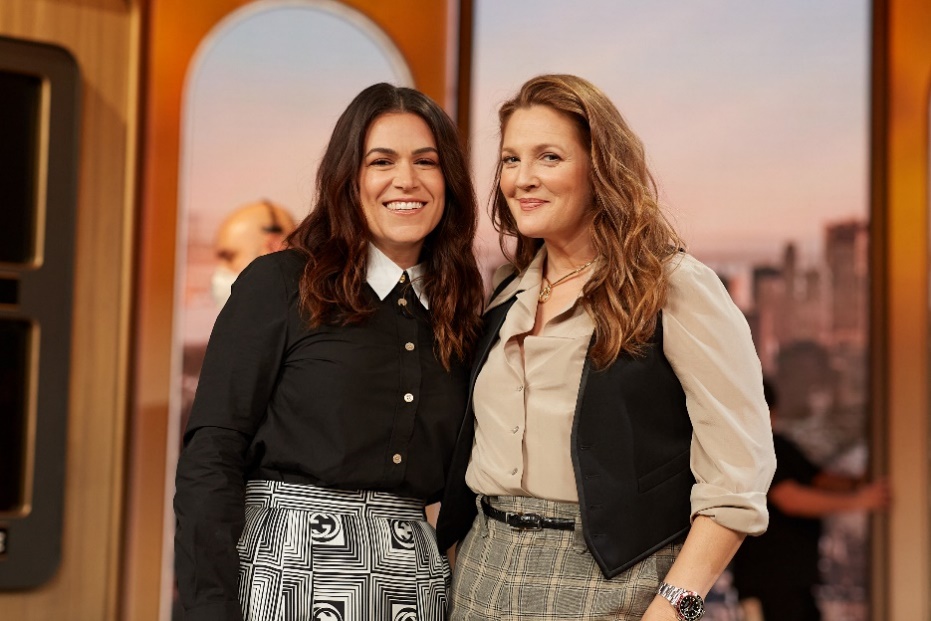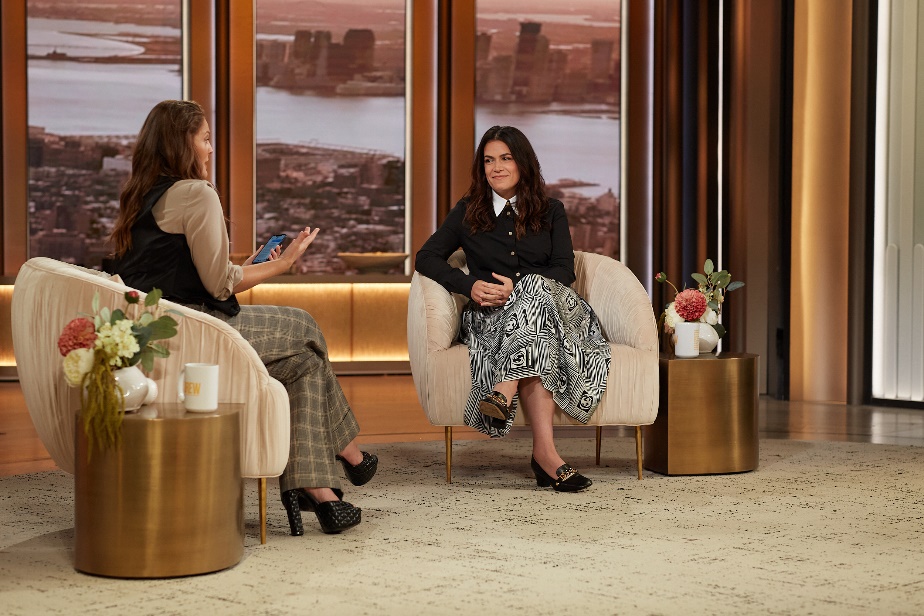 Photo Credit: The Drew Barrymore Show/Ash Bean
Download Photos Here
VIDEOS:
Abbi Jacobson Tells Drew About Her Recent Engagement
https://workspace.cimediacloud.com/r/6yjSsiwSN22F
Drew: Ilana asked another question. She said, 'She just got engaged to her beautiful GF who's also an actor and I think she might enjoy talking about this.' Is this true, like are you going to kill her right now or are you like, 'Okay' because I know you're a very private person.
Abbi: I am private, but I did just get engaged and Jodi's an actor too so I mean like it's impossible to be maybe as private as you would like, but yeah I'm very happy and excited, have done nothing to plan said wedding, but that will happen at some point I guess.
Drew Gifts Abbi a New Bag After Her Favorite One From "Broad City" Episode was Discontinued
https://workspace.cimediacloud.com/r/M0RDmM9V2gQJ
Drew: There's one episode where you guys talk about this 'Burton' bag that I wrote an article about in Refinery29…
Abbi: I have it. I just had it this morning.
Drew: They discontinued it…I now have a new luggage obsession and I bought one for you as a gift…this is my new gift to you.