Release
"CANDY" STARS MELANIE LYNSKEY AND JESSICA BIEL; "FIRESTARTER" STAR RYAN KIERA ARMSTRONG
"CANDY" STARS MELANIE LYNSKEY AND JESSICA BIEL
"FIRESTARTER" STAR RYAN KIERA ARMSTRONG
AIR DATE: Friday May 13, 2022
MUST INCLUDE TUNE IN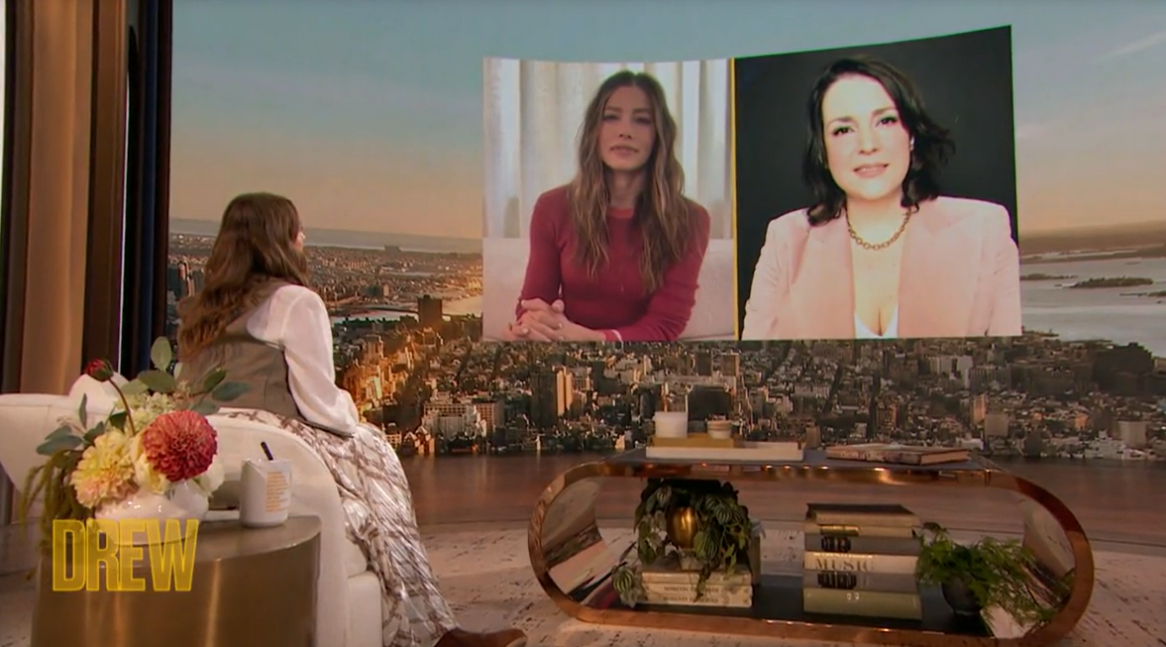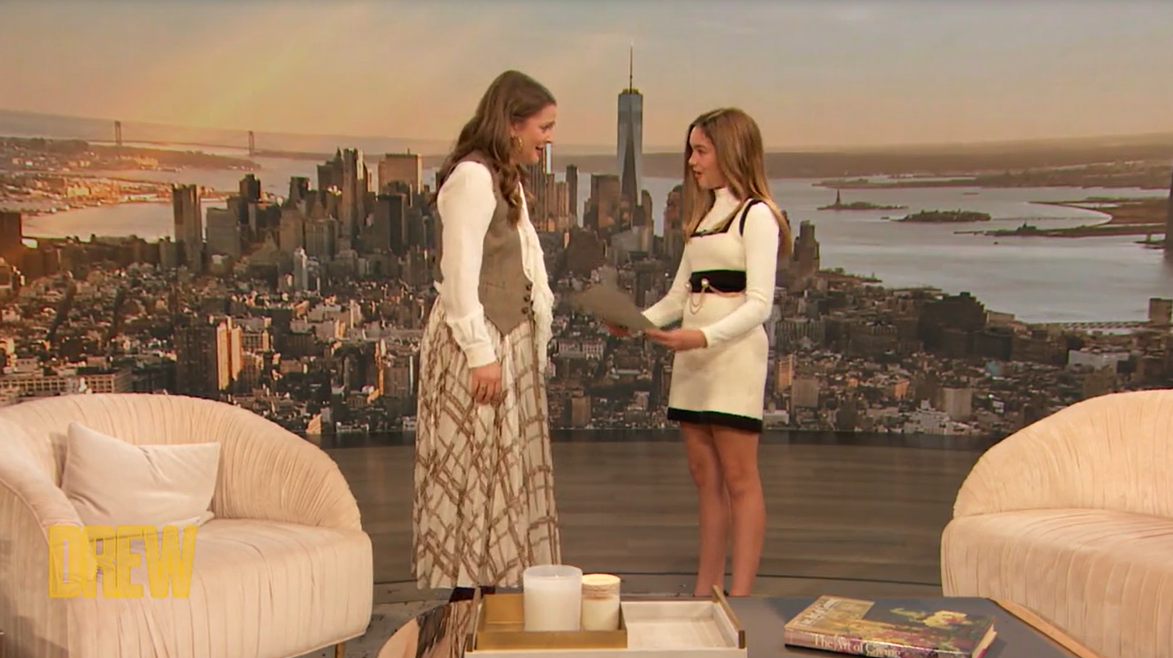 VIDEOS:
Melanie, Drew & Jessica Have Open Conversation About Raising Children with Help & Support
https://drewbarrymoreshow.cimediacloud.com/r/gHY56PxeL0mj
Drew: And then you get up there and do this thing that goes viral and wild afterwards because you thanked your nanny.
Melanie: Yeah, I was kind of surprised that it became a thing afterwards because when I think about the people who are the biggest part of my life and make it possible for me to work, it's my husband and my nanny, she's just the coolest person in the world and she works so hard and how lucky am I that I have a person like that taking care of my child so I can really go to work and concentrate and not be worried, what a fortunate thing.
Drew: Melanie I think you might have really opened a new door for all of us women to acknowledge people in our inner circle in a different way and I thank you for that.
Melanie: Thank you so much for saying that.
Jessica: I fully agree. I think what a beautiful thing to do and there's no way my life either would exist without the two wonderful nannies that take care of my beautiful kids so thank you Melanie and thank you to everyone out there whose making everyone else's life possible outside of the house, we could not do it without the support teams that we have, impossible, and we shouldn't be ashamed to tell the truth about that.
Justin Timberlake Surprised Jessica Biel by Playing Covers of Their Favorite Songs for Her Birthday
https://drewbarrymoreshow.cimediacloud.com/r/Uc08q6U3pQTr
Drew: Speaking of celebration, Jessica you just had a birthday.
Jessica: I did, yes.
Drew: Tell us everything…
Jessica: Okay, well I actually thought nothing was happening I thought we were gonna, my husband and I were planning something for the summer and then he completely surprised me with an incredible party with my friends from Montana where we were at the time and he flew his band in and he played for me, my kids made me that cake and these beautiful cards and then he played me this whole show for me, all covers, sort of the songs of our life together, all the songs we love and have been listening to for the last, we've been together for fourteen years, fifteen years or something now and married for almost ten, which is crazy, it was so amazing and it was such a good surprise and I love surprises so he knows that about me.
Jessica & Melanie Play Final Five and Dish on Celebrity Crushes and Bad Habits
https://drewbarrymoreshow.cimediacloud.com/r/VRqPeWrjBGCn
Drew: It's time for the final five…Melanie, is there a bad habit you have that no one knows about?
Melanie: I guess reading the comments.
Drew: Jessica, same with you, bad habit?
Jessica: I eat and drink coffee in the shower and the tub and my husband can't stand it.
Drew: That is interesting because I feel like that is the one place my appetite is curbed…Melanie, first celebrity crush?
Melanie: My first celebrity crush was Oliver Platt…and current celebrity crushes would be Dave Grohl and Gail Simmons from 'Top Chef.'
Drew: I'm so hot for Gail Simmons too.
Melanie: There's never been anyone sexier.
Drew:…Okay Jessica, first celebrity crush?
Jessica: That was such an interesting answer Mel mine was probably Jonathan Taylor Thomas like old school.
Drew Gets Emotional Meeting New Star of "Firestarter" Ryan Kiera Armstrong
https://drewbarrymoreshow.cimediacloud.com/r/tTzrtHNBpR0s
Drew: I'm so happy to meet you.
Ryan: I'm so happy.
Drew: Oh my goodness I'm not able to keep it together, I'm so happy to meet you. I watched the film and it's so good you're so good in it.
Ryan: Oh my god thank you.
Drew: It's so good, you're so amazing in it. What's that in your hands?
Ryan: I have this drawing for you because of how amazing you are, and here it is. So since there's so many close ups of eyes throughout both of the 'Firestarters'…there's so many close-ups so I figured I would draw one for you.
Drew & Ryan Kiera Recreate "Firestarter" Poster
https://drewbarrymoreshow.cimediacloud.com/r/gXfJOkB4y4zp
Drew: I was so excited to see that the iconic poster from Stephen King's novel to back in the day when we made it, they're all having an empowered symmetry of likeness…do you want to recreate it with me as we go to break?
Ryan: I would love to.