Release
Rachael Ray: PREVIEW CLIPS: LORRAINE BRACCO GETS EMOTIONAL REMEMBERING LATE "SOPRANOS" AND "GOODFELLAS" CO-STARS AND SHE TEASES A TIDBIT ABOUT THE 

PREVIEW CLIPS: LORRAINE BRACCO GETS EMOTIONAL REMEMBERING LATE "SOPRANOS" AND "GOODFELLAS" CO-STARS AND SHE TEASES A TIDBIT ABOUT THE
NEW PINOCCHIO MOVIE
MUST INCLUDE TUNE IN
AIR DATE: FRIDAY, SEPTEMBER 16th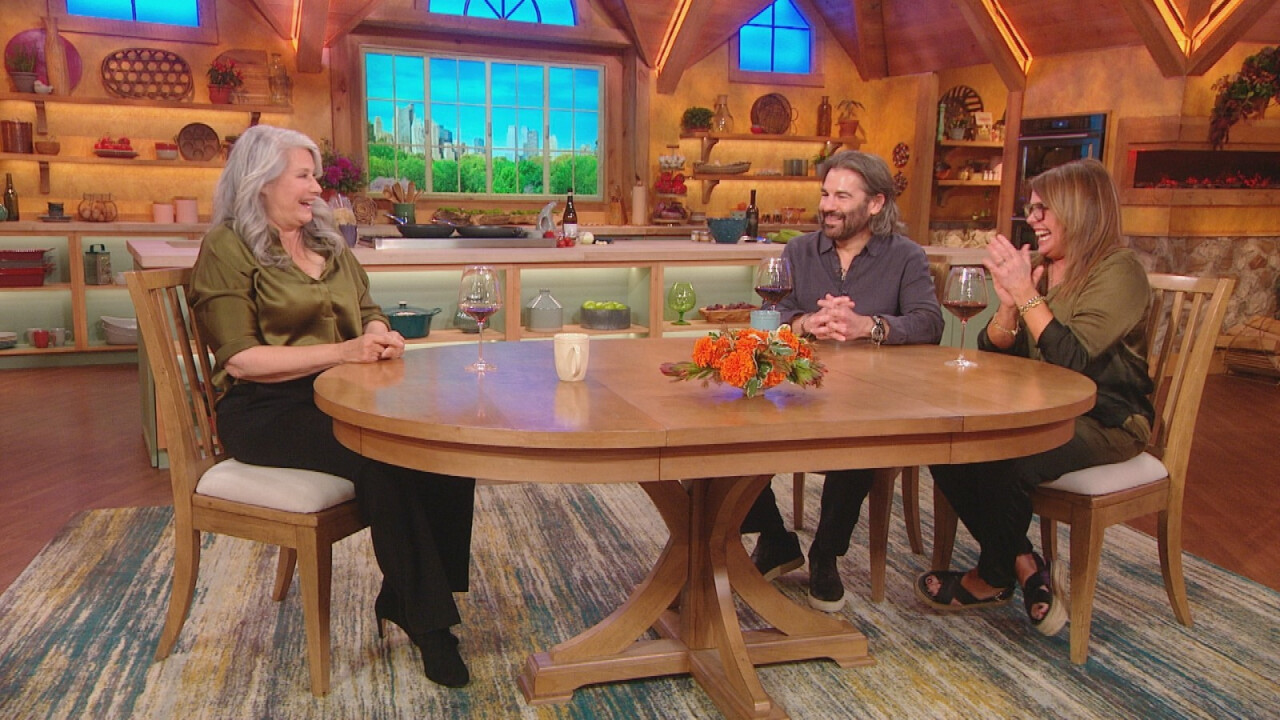 Photo/ Video Credit: Rachael Ray Show
PREVIEW CLIP 1: Lorraine Bracco Gets Emotional Remembering Late "Sopranos" and "Goodfellas" Co-Stars
For Screening/Broadcast Only: https://spaces.hightail.com/receive/8lSETnk6YL
John: "Let's make a toast to friends of yours, Ray Liotta and Tony Sirico."
Rachael Ray: "To Ray and Tony."
Lorraine Bracco: "And to Jimmy Gandolfini."
Rachael Ray: "Oh and Jim Gandolfini. Oh my God."
Lorraine Bracco: "We can't forget Jim."
Rachael Ray: Who could ever?"
Lorraine Bracco: "It's been a weird time."
Rachael Ray: "It's weird right?"
Lorraine Bracco: "Look, Tony Sirico was older, and I get it. As sad as I am, I get it. But Ray and Jimmy?"
Rachael Ray: "Ray shocked me, and Jim was on vacation with his kid in Italy."
Lorraine Bracco: "In Italy, In Rome."
Rachael Ray: How did you cope?"
Lorraine Bracco: "You know what it says to me, is to live every day as well and as much and give. Give, give, give. That's what I take away from it, really. I adored all three of them.
PREVIEW CLIP 2: Lorraine Bracco Teases Tidbit About New Pinocchio Movie: "Maybe I Shouldn't Tell..."
For Screening/Broadcast Only: https://spaces.hightail.com/receive/ZhkuBBvBB8/dXMtM2FlNDgwNDItOGQ1OS00YWJiLWJkNTItM2M3NTFlZjI5NGFj
Lorraine Bracco: "There's something I'm going to tell, I shouldn't. No, maybe I shouldn't.
Rachael Ray: "Well, now you have to. So, we have to talk about Pinocchio, Duh. Tom Hanks and Pinocchio."
Lorraine Bracco: "Oh, him."
Rachael Ray: "Oh, that guy. That amazing fella"
John: "We can just do this all day long."
Rachael Ray: "Another Italian joins the club."
Lorraine Brocco: "Pinocchio is adorable…I'm getting a lot of people sending me stuff, it's cute."
Rachael Ray: "I didn't know you had grandkids. Did you do this because you thought they would dig it?
Lorraine Brocco: Right because they aren't watching GoodFellas and Sopranos. So, I needed Pinocchio."
John: "Who did you play in the movie."
Lorraine Brocco: "They had to write in a new character because Pinocchio and Jiminy Cricket, need to get to get to Geppetto who took the boat and he's on the ocean and before he gets eaten up by the Monstro, the big whale. They needed to get Pinocchio and Jiminy to Geppetto. So, I fly them."
Connect with us on Instagram, YouTube, Twitter and Facebook
###