Release
SEASON 10 OF 'HOT BENCH' BEGINS SEPTEMBER 11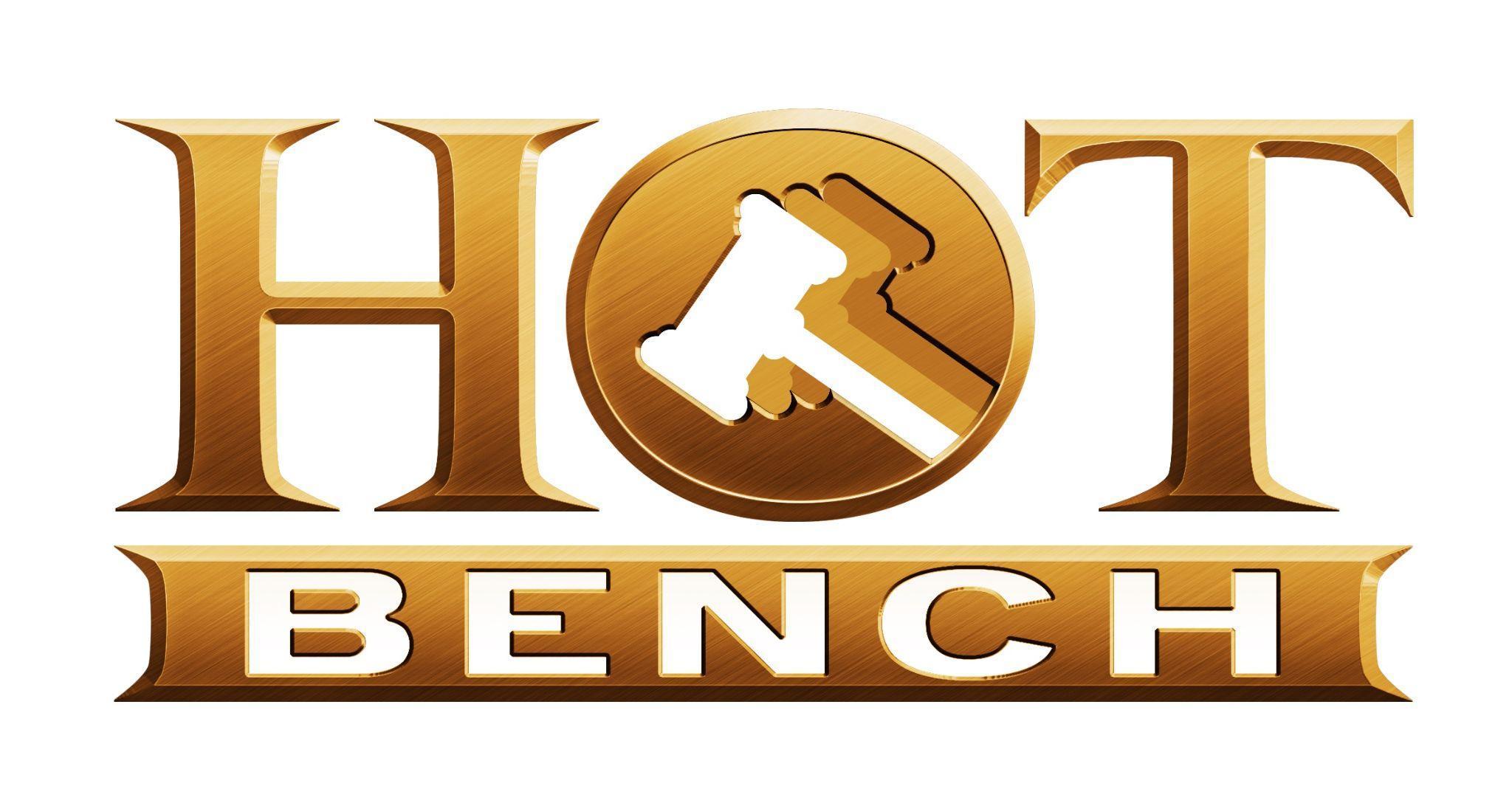 FOR IMMEDIATE RELEASE
ALL RISE!
THE JUDGES ARE BACK IN SESSION
SEASON 10 OF 'HOT BENCH' BEGINS SEPTEMBER 11
#1 original daytime court show will move to upgraded owned CBS stations in New York, Los Angeles, Boston, Miami, and Sacramento
New timeslots in Houston, Seattle, Detroit, Pittsburgh, and Charleston
LOS ANGELES, CA - September 5, 2023 - HOT BENCH, the #1 syndicated court show in original production, returns with a new season of cases, deliberations, upgrades and additional runs in major markets.
Beginning September 11, HOT BENCH moves to the following owned CBS stations and upgraded timeslots:
Upgraded Owned CBS Stations:
WCBS, New York at 4:00 pm (#1)

KCBS, Los Angeles at 3:00 pm (#2)

WBZ, Boston at 3:00 pm (#9)

WFOR, Miami at 3:00 pm (#18)

KOVR, Sacramento at 2 pm (#20)
Upgraded Timeslots:
(Owned CBS Stations)
KSTW, Seattle at 4:00 pm (#12)

WKBD, Detroit at 3:00 pm (#14)

WPKD, Pittsburgh at 3:00 pm (#26)
(Other Affiliates)
KIAH, Houston at 10:00 am (#7)

KRON, San Francisco at 4:00 pm (#10)
Click here to download images from HOT BENCH
Click here to download teaser from Season 10
"We are proud to have been hearing real cases, resolving litigants' conflicts and providing transparency into the legal system for 10 engaging seasons," said David Theodosopoulos, Executive Producer of HOT BENCH. "In such a rapidly changing marketplace, we're confident that with the CBS Stations' strong support across the country, the success of HOT BENCH will continue to thrive and be a top performer. We are excited to bring more entertaining and thought-provoking cases to our viewers."
HOT BENCH, is led by a trio of judges, Yodit Tewolde, Rachel Juarez and Judge Michael Corriero, who take on real small claims cases from courthouses across the country. The show averages nearly 2 million viewers and ranks in the top 10 first-run shows in all of syndication, delivering the 6th most loyal audience in syndication, with 26% of its audience watching the show at least 3 times a week.
The Season 10 opener kicks off with an injury collision case between a man and a teenager who claims to be a seasoned driver. Other episodes throughout the week will explore what happens when an incarcerated man gives power of attorney to a friend; a woman's claims against the owner of her boxing gym; and two different tenant-landlord disputes.
Created by Judge Judy Sheindlin, Emmy-nominated HOT BENCH is the first-ever three-judge bench on television, where plaintiffs and defendants seek justice from a panel of judges, who argue the merits of cases amongst themselves to come to a verdict. Additionally, viewers are treated to a bird's eye view of how the court functions, watching the judges hash out the facts and law during deliberations where ultimately majority rules.
About HOT BENCH
HOT BENCH is an Emmy-nominated syndicated court show, created by Judge Judy Sheindlin and executive produced by David Theodosopoulos. Belinda Jackson and James Glover are co-executive producers. Yodit Tewolde, Rachel Juarez and Michael Corriero comprise the three-judge panel. HOT BENCH is produced by Big Ticket Pictures and Queen Bee Productions. It is distributed by CBS Media Ventures.
Follow the show: On Facebook @HotBench, on Twitter, Instagram, and TikTok @HotBenchTV, and on YouTube @hotbench. Visit hotbench.tv to find out where to watch in your local market.
###
Press Contacts:
For Hot Bench For CBS Media Ventures
Lindsay Colker Leslie Ryan
Elevate Communications leslie.ryan@cbs.com
lindsay@elevateprco.com