Release
Cassius X: Becoming Ali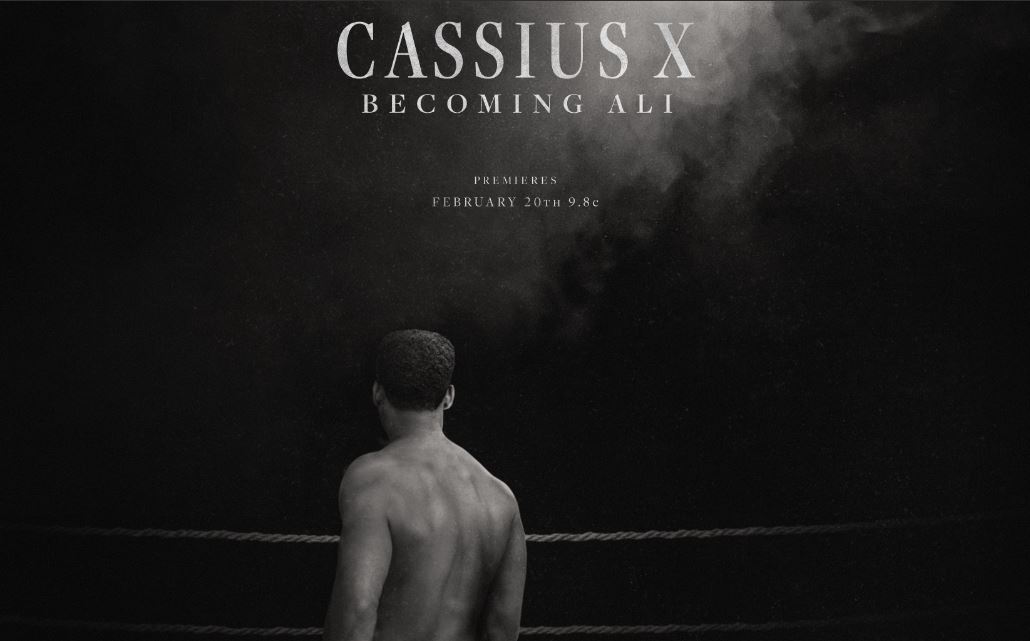 Smithsonian Channel™ reveals Black History Month programming slate featuring an all-new premiere of Cassius X: Becoming Ali
The month-long stunt is set to kick-off on Monday, February 6 at 9pm ET/PT
NEW YORK, NY – January 18, 2023 – In celebration of Black History Month, Smithsonian Channel™ will feature an all-new premiere of Cassius X: Becoming Ali debuting on Monday, February 20, at 9pm ET/PT in the U.S. and Canada. The two-hour feature length documentary will explore the transformation of Cassius Clay into international boxing icon and activist, Muhammad Ali, as he risks everything for his new religion while approaching the biggest fight of his life.
Cassius X: Becoming Ali is directed by Muta'Ali and produced by Two Rivers Media of Glasgow, Scotland. Dan Wolf serves as Executive Producer for Smithsonian Channel.
The special will air as part of the network's month-long stunt that honors and celebrates African American history and culture. Catch some of the channel's most beloved specials every Monday in February starting at 9pm ET/PT.
Cassius X: Becoming Ali (Premieres Monday, Feb 20 at 9pm ET/PT)
Cassius X: Becoming Ali, directed by Muta'Ali, examines an overlooked but key chapter in the life of Muhammad Ali. This revealing documentary begins in 1959 when the young boxer, Cassius Clay, begins his journey towards achieving his lifelong dream of becoming World Heavyweight Champion while, at the same time, embarking on a secret spiritual journey. The film explores the next five years in which Clay evolves as both a boxer and a global star while also risking everything – his career, public persona, family and the love of his popstar girlfriend – for both a new religion and new name.

The film features interviews with Attallah Shabazz (Malcolm X's eldest daughter), Dee Dee Sharp (R&B singer and girlfriend of Ali in the early 60s), Jim Lampley (Friend of Ali and boxing broadcasting legend) and Thomas Hauser (Ali's biographer). It also features veteran sports writers who covered the events at the time, such as Robert Lipsyte and Jerry Izenberg. These testimonies are combined with rich archive and stylized reconstructions to tell the story of a crucial period in the life of one of the greatest sports superstars.
Additional Black History Month Programming Includes:
Black in Space: Breaking The Color Barrier (Airs Monday, Feb 6 at 9pm ET/PT)

Afrofuturism: The Origin Story (Airs Monday, Feb 6 at 10pm ET/PT)

The Obama Years: The Power of Words (Airs Monday, Feb 13 at 9pm ET/PT)

Picturing The Obamas: Portrait of Hope (Airs Monday, Feb 13 at 10pm ET/PT)

The Green Book: Guide To Freedom (Airs Monday, Feb 27 at 10pm ET/PT)
Paramount Media Networks & MTV Entertainment Studios
Paramount Media Networks & MTV Entertainment Studios is one of the preeminent media entities in the world that connects with global audiences through its nine iconic brands – MTV, Comedy Central, VH1, CMT, Pop, Logo, The Smithsonian Channel, Paramount Network and TV Land – and its Studios arm which produces acclaimed series and movies as well as award-winning documentaries through MTV Documentary Films.
Two Rivers Media
Two Rivers Media is one of the most ambitious new indies to launch onto the market in recent years. Founded by CEO Alan Clements, former Director of Content at STV Productions, and headquartered in Glasgow, Two Rivers aims to create compelling content in factual, factual entertainment, entertainment and scripted. This multi-genre company of scale serves the Scottish, UK and international markets. The company was launched in January 2019, its creation coinciding with Channel 4's committed spend 50% of its programme budget outside London by 2023 and its plans to establish a Creative Cluster in Glasgow; the BBC's commitment to spending 9% of its network budget in Scotland; and the ambitions of the Scottish Government and new agency Screen Scotland which was given additional funds to boost the sector. The company is backed by Channel 4 Growth Fund.
###