Release
SHOWTIME ACQUIRES DREAMING WHILST BLACK FROM A24 AND BIG DEAL FILMS
SHOWTIME® ACQUIRES DREAMING WHILST BLACKFROM A24 AND BIG DEAL FILMS
Six-Episode Series Will Stream on Paramount+ with SHOWTIME in the U.S. on Friday, September 8
Before Making Its Linear Debut Sunday, September 10, at 10 p.m. ET/PT on SHOWTIME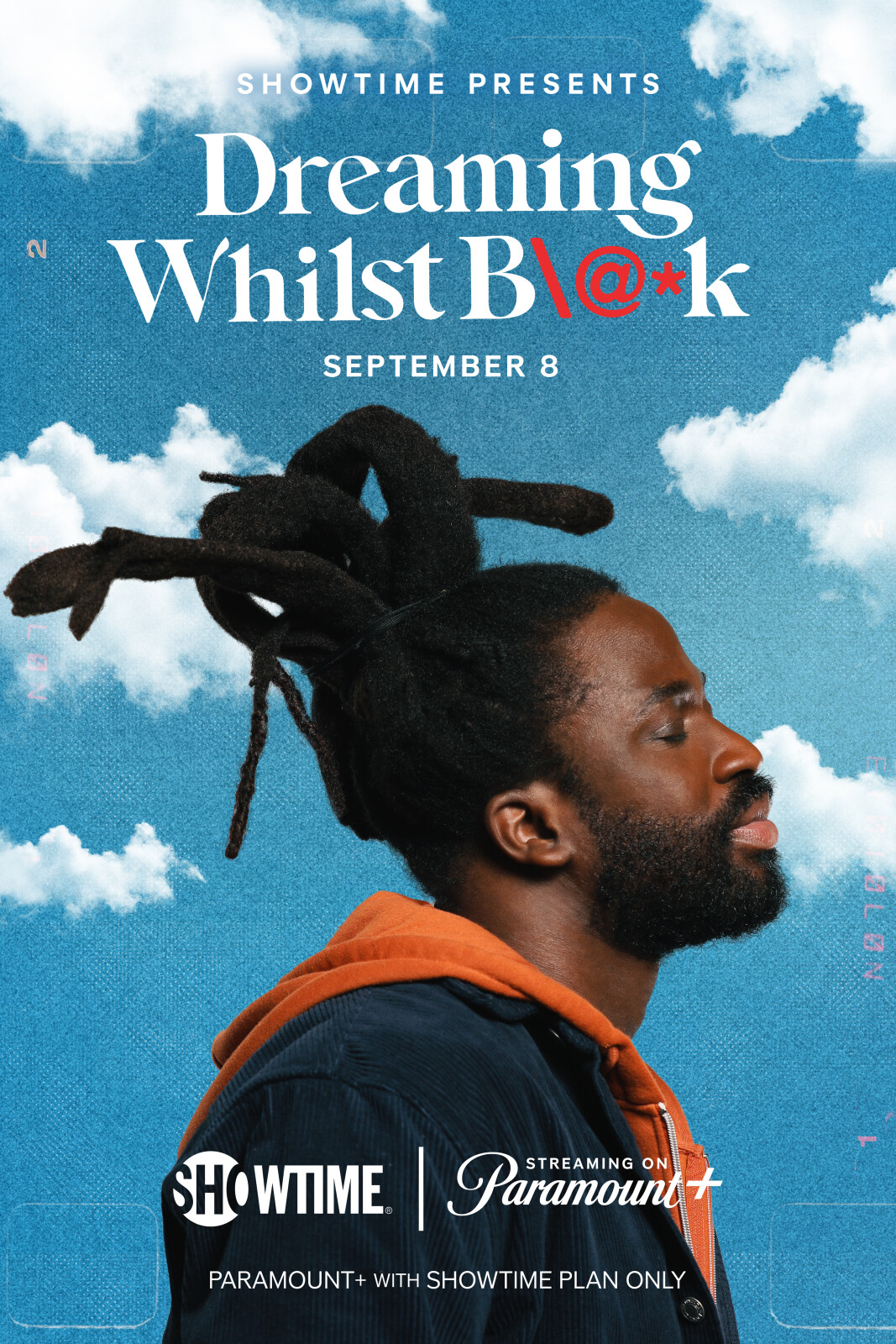 August 2, 2023 – SHOWTIME has secured the U.S. rights for the half-hour series DREAMING WHILST BLACK. Rolling out two episodes weekly, the six-episode dramedy from A24 and Big Deal Films will make its streaming debut on Paramount+ with SHOWTIME on Friday, September 8, and premiere on air Sunday, September 10, at 10 p.m. ET/PT on SHOWTIME.
Co-created and co-written by and starring Adjani Salmon, DREAMING WHILST BLACK is adapted from the web series and acclaimed Big Deal Films-produced BBC pilot of the same name, which garnered a string of award wins and nominations for Salmon, including the 2022 BAFTA for Emerging Talent: Fiction and Screen International Star of Tomorrow.
Co-produced by UK-based indie Big Deal Films and A24, DREAMING WHILST BLACK is loosely inspired by real-life events, following Kwabena (Salmon), an aspiring filmmaker stuck in a dead-end recruitment job who takes the first step to achieving his dream. However, he is quickly confronted with the tribulations of balancing finances, love and his own sense of reality.
Dani Moseley (Everything I Know About Love) reprises her role as Amy alongside Salmon. They are joined by Demmy Ladipo (We Are Lady Parts) as Maurice, Rachel Adedeji (Champion) as Funmi, Babirye Bukilwa (WE HUNT TOGETHER) as Vanessa, Alexander Owen (Jurassic World Dominion) as Adam and Will Hislop (Gangs of London) as Lewis.
Dhanny Joshi and Thomas Stogdon executive produce for Big Deal Films, along with Salmon. The series is written by Ali Hughes, Salmon and Yemi Oyefuwa and directed by Jermain Julien, Koby Adom, Sebastian Thiel and Joelle Mae David. It's produced by Nicola Gregory.
The original web series was co-written by Salmon and Hughes and created by Salmon, Max Evans, Laura de Sousa Seixas and Natasha Jatania of 4 Quarters Films.
The series premiered on BBC in the UK this summer.
About Paramount+
Paramount+, a direct-to-consumer digital subscription video on-demand and live streaming service, combines live sports, breaking news and a Mountain of Entertainment™. The premium streaming service features an expansive library of original series, hit shows and popular movies across every genre from world-renowned brands and production studios, including BET, CBS, Comedy Central, MTV, Nickelodeon, Paramount Pictures and the Smithsonian Channel. Paramount+ with SHOWTIME, the service's cornerstone plan, is also home to SHOWTIME content including scripted hits, critically acclaimed nonfiction projects, SHOWTIME SPORTS® (including industry-leading SHOWTIME Boxing) and films. This premium plan includes unmatched events and sports programming through the local live CBS stream, including golf to basketball and more, plus streaming access to CBS News Network for 24/7 news and CBS Sports HQ for sports news and analysis.
CONTACT:
Tahli Kouperstein: Tahli.Kouperstein@paramount.com