Release
THE CIRCUS ON THE INDICTMENT OF DONALD TRUMP
THE CIRCUS ON THE INDICTMENT OF DONALD TRUMP
Midseason Finale Episode 'Nothing but the Truth' Airs Sunday, April 2 at 8 PM ET/PT on SHOWTIME®
Season Eight Returns This Fall with New Episodes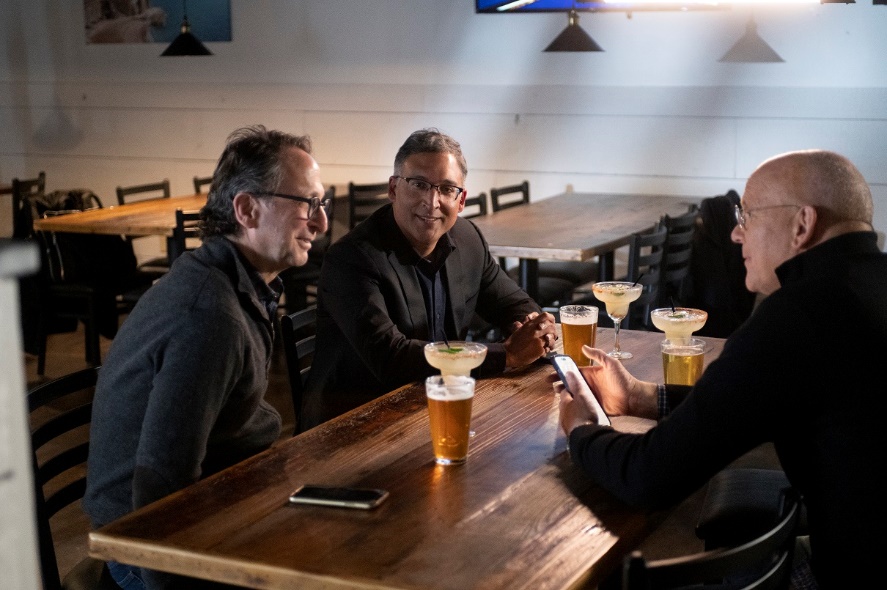 Photo: Bastiaan Slabbers/SHOWTIME
NEW YORK – March 31, 2023 – The Emmy® nominated docuseries THE CIRCUS: INSIDE THE GREATEST POLITICAL SHOW ON EARTH wraps up the first half of its eighth season covering the historic indictment of Donald Trump, the first former U.S. president to face criminal charges.
Hosts John Heilemann, Mark McKinnon, and Jennifer Palmieri – along with guest host Andrew Weissmann, who served as a lead prosecutor on Robert Mueller's special counsel team, and is an MSNBC legal contributor and host of the MSNBC podcast Prosecuting Donald Trump – examine the legal and political fallout from the bombshell development. In addition, the program tracks the multiple investigations of the former president, including the special counsel probe into Trump's handling of classified documents and his role in the January 6 insurrection.
For a preview, go to: https://youtu.be/n81HqRoVQQw.
Episode includes:
Former Vice President Mike Pence on a federal judge's ruling compelling him to testify in the special counsel's investigation into January 6 and Trump's efforts to overturn the 2020 election.
Former Acting Solicitor General Neal Katyal on special counsel Jack Smith and each of the federal probes he's overseeing.
Insights on Trump's historic indictment from Republican strategist and Bulwark publisher Sarah Longwell, former New York prosecutor Charles Coleman, and presidential historian Douglas Brinkley.
THE CIRCUS is produced by Left/Right for SHOWTIME. John Heilemann, Mark McKinnon, Jennifer Palmieri, Banks Tarver, Ken Druckerman, Tom Johnson and Divya Chungi serve as executive producers. To learn more about THE CIRCUS, go to: SHO.com, follow on Twitter, Facebook, and Instagram, and join the conversation using #TheCircus.
Showtime Networks Inc. (SNI), a wholly owned subsidiary of Paramount, owns and operates the premium service SHOWTIME®, which features critically acclaimed original series, provocative documentaries, box-office hit films, comedy and music specials and hard-hitting sports. SHOWTIME is available as a stand-alone streaming service across all major streaming devices and Showtime.com, as well as via cable, DBS, telco and streaming video providers. SNI also operates the premium services THE MOVIE CHANNEL™ and FLIX®, as well as on demand versions of all three brands. SNI markets and distributes sports and entertainment events for exhibition to subscribers on a pay-per-view basis through SHOWTIME PPV®. For more information, go to www.SHO.com.
###
CONTACTS:
Cassidy Aquino
Lindsay Drewel
202-627-8100
Molly Mulrain
610-202-6782