Release
WOW - WOMEN OF WRESTLING REVEALS NEW SUPERHEROES, RETURNING FAVORITES AND NEW DRAMATIC KEY ART
WOW - WOMEN OF WRESTLING REVEALS NEW SUPERHEROES, RETURNING FAVORITES AND NEW DRAMATIC KEY ART

Former WOW World Champion The Beast Returns For A New Season Of
WOW – Women Of Wrestling

Season Two Premieres The Weekend Of September 16 In National Syndication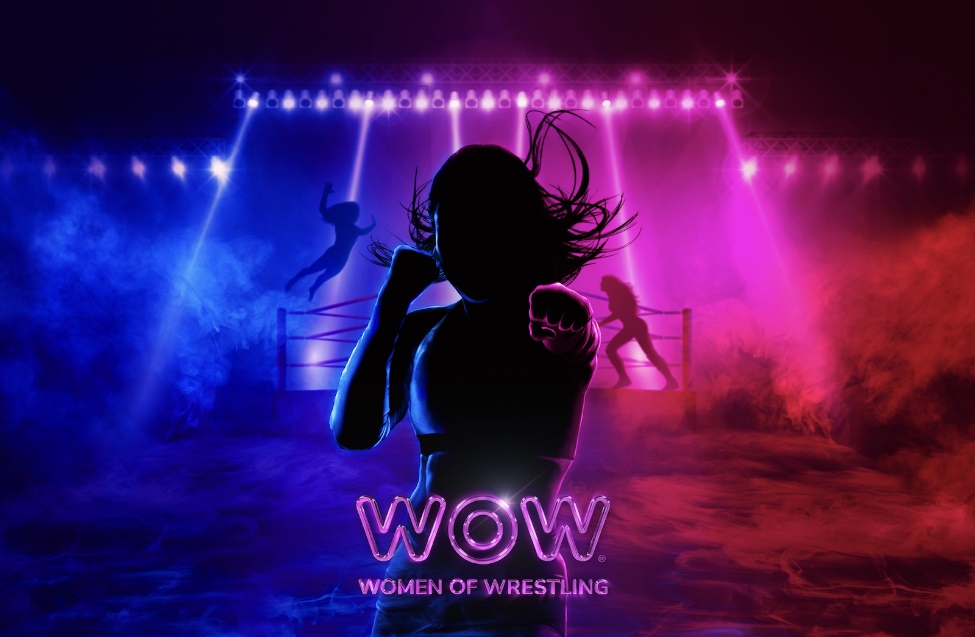 LOS ANGELES, CA – August 10, 2023 - WOW – WOMEN OF WRESTLING ("WOW"), the world's premier all-female sports entertainment entity, today announced that former WOW World Champion The Beast will make a triumphant comeback to the ring for season two after a long and intense rehab from her broken leg, along with a stellar roster of new and returning WOW Superheroes. Additionally, WOW has revealed new key art for the upcoming second season which premieres nationwide the weekend of September 16.

Co-owned by trailblazing sports executive Jeanie Buss and David McLane, who is the founder of the original GLOW: Gorgeous Ladies of Wrestling, WOW – Women Of Wrestling was launched last year in national syndication by Paramount Global Content Distribution. Season One saw The Beast sidelined with first a broken ankle as a result of an in-ring injury, and then following her clearance to return to wrestling a second injury happened, a devastating tibia fracture resulting from an unknown assailant attack in the parking lot of the venue. This event caused The Beast to relinquish her championship title. To determine a new champion, WOW held a 10-wrestler Championship Gauntlet match to determine the new WOW World Champion. This championship match held in the Los Angeles Convention Center along with other matches resulted in Penelope Pink becoming the new WOW World Champion and Miami's Sweet Heat (Laurie and Lindsey Carlson) defeating Coach Campanelli and Randi Rah Rah for the WOW World Tag Team Championship rematch.

Season two will introduce new Superheroes: punk rocker Rebel Haze, cheerleader Patty Pep, hip-hop dancer Lil J Boogie, East Hampton Dog Show champion Goldie Collins, feline lover Katarina Jinx, and the high-flying Mighty Mights.

Joining The Beast are returning favorites Kandi Krush, Tiki Chamorro, Tormenta and Princess Aussie for a chance to dethrone current world champion Penelope Pink and tag teams The Tonga Twins, Reina Del Rey and Wrecking Ball, Team Spirit Ariel Sky and Coach Campanelli as well as Spring Break 24/7 Sandy Shore and Crystal Waters will be battling for tag team dominance. Returning to WOW will be ring stars Adriana Gambino and Santana Garrett.

"The previous season of WOW – Women Of Wrestling brought in our largest audience ever and helped further showcase our inspiring and empowering brand of professional wrestling both domestically and internationally," said WOW co-founder David McLane. "With the triumphant return of The Beast and the new additions to the WOW Superheroes roster, this season promises to be our biggest and most competitive yet!"

"Being a part of this empowering group of women has been one of the biggest privileges of my career," said Jeanie Buss, co-owner of WOW – Women Of Wrestling. "I'm so thrilled that the WOW fans continue to tune in every week to watch our WOW Superheroes in action and can't wait for the show to reach an even bigger fanbase with the new dramatic twists and turns and elite athleticism we have set for season two."

About WOW – Women Of Wrestling
WOW - Women Of Wrestling is the premier all-female sports entertainment property, owned by Jeanie Buss and David McLane. Led by the larger-than-life WOW Superheroes and their in-ring rivalries, WOW is an action-packed saga that plays out at high-energy live events and in weekly syndication across the U.S., on Pluto TV's Fight Channel, VICE TV and internationally including in Australia, Canada, India and Asia. As the only all-female wrestling organization with a global footprint, WOW showcases supreme athleticism, dramatic and inspiring storylines, and is centered 24/7 around empowering and uplifting women and fans around the world. Fans can learn more about their favorite WOW Superheroes on the WOW website wowe.com and any of the social media platforms @wowsuperheroes.

Facebook/Twitter/Instagram/TikTok: @wowsuperheroes
About Paramount Global Content Distribution
Paramount Global Content Distribution is the leading distributor of premium content across multiple media platforms throughout the global marketplace. The division's portfolio is comprised of some of the world's most recognized brands, including feature films and television programs from Paramount Pictures, Republic Pictures, Paramount Television Studios, CBS Studios, CBS Media Ventures, CBS News, SHOWTIME Networks, Nickelodeon, MTV Entertainment Studios, Miramax and third-party partners. The division also has the largest distributed library of series and film titles, including global franchises such as "CSI: Crime Scene Investigation," NCIS, "Star Trek," "SpongeBob SquarePants," "Transformers," "Mission: Impossible" and more. In addition, the division licenses a diverse lineup of scripted and unscripted formats for local production and international co-productions. Paramount Global Content Distribution is a division of Paramount.
Editor's note: "Of" in the show title "WOW – Women Of Wrestling" is capitalized.
***
Smithhouse Press Contact:
Smithhouse – WOW@smithhousestrategy.com
Paramount Global Content Distribution Press Contacts:
Jennifer Weingroff – jennifer.weingroff@viacomcbs.com
Katie Tisherman – katie.tisherman@viacomcbs.com