Release
Nickelodeon's The Loud House Embarks on a Summer Road Trip in Two-Hour Special Event, Premiering Friday, July 14 at 7:00 p.m. (ET/PT)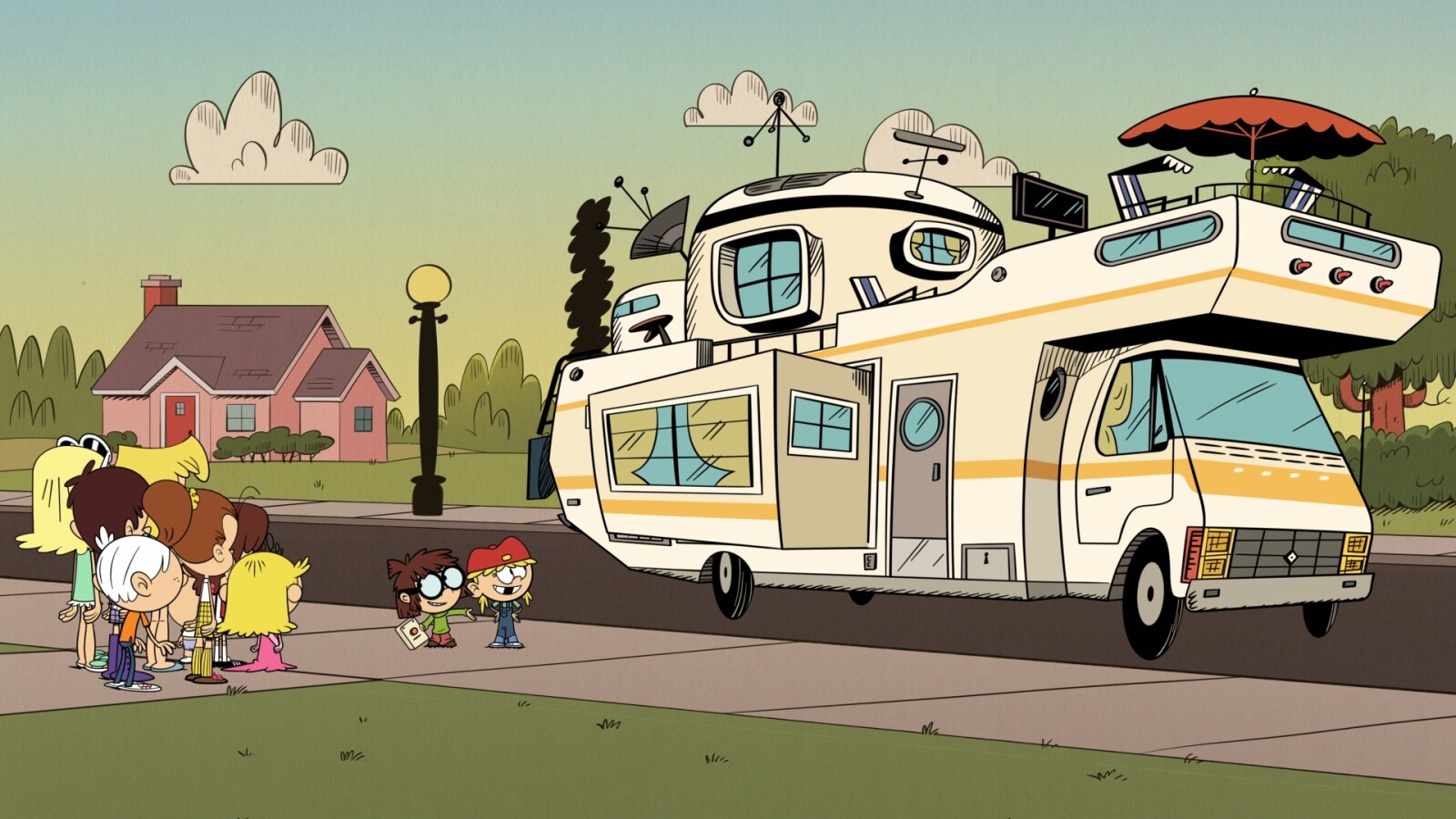 Nickelodeon's The Loud House Embarks on a Summer Road Trip
in Two-Hour Special Event, Premiering Friday, July 14 at 7:00 p.m. (ET/PT)
Share it: @Nickelodeon @NickAnimation #TheLoudHouse
*Click HERE for artwork and HERE to embed a clip.
The Louds are trekking all over the U.S. this summer in Nickelodeon's The Loud House in a two-hour special event, "Road Trip," consisting of four action-packed episodes, premiering Friday, July 14 at 7:00 p.m. (ET/PT) on Nickelodeon. Join the boisterous bunch as they take a cross country road trip visiting the Niagara Falls, the White House, the Rocky Mountains, Hollywood and even The Casagrandes' hometown, Great Lakes City.
The all-new "Road Trip" episodes follow the Loud family as they go on a cross country expedition when Rita (Mom Loud) is assigned to write a travel article. Rita prepares an itinerary in an attempt to meet her deadline, but the trip suddenly takes a turn in this Loud-centric special event as the family battles an ancient curse, go wild at a rodeo, run amok at the White House, and even climb the Rocky Mountains!
The Loud House "Road Trip" special event will debut on Friday, July 14 at 7 p.m. (ET/PT), and all-new season seven episodes of The Loud House will continue to debut on Nickelodeon and follow Lincoln and his fun-loving family through a series of even wilder adventures, including finding big secrets in The Royal Woods, discovering hidden talents and investigating a string of mysterious pranks.
The Loud House voice cast includes Bentley Griffin as Lincoln Loud, Jaeden White as Clyde McBride, Jilly Talley as Rita Loud, Brian Stepanek as Lynn Loud Sr., Catherine Taber as Lori, Liliana Mumy as Leni, Nika Futterman as Luna, Cristina Pucelli as Luan, Jessica DiCicco as Lynn and Lucy, Grey Griffin as Lola, Lana and Lily, and Lara Jill Miller as Lisa. The Loud House is produced by Nickelodeon Animation in Burbank, Calif. The Emmy Award-winning animated series is executive produced by Michael Rubiner. Adam Henry serves as supervising producer, Kevin Sullivan serves as co-producer and Gabrielle Dolbey is art director.