Consumer Products
CIRCUS CIRCUS ANNOUNCES NEW INTERACTIVE SPONGEBOB SQUAREPANTS DARK RIDE COMING WINTER 2023

CIRCUS CIRCUS ANNOUNCES NEW INTERACTIVE SPONGEBOB SQUAREPANTS DARK RIDE COMING WINTER 2023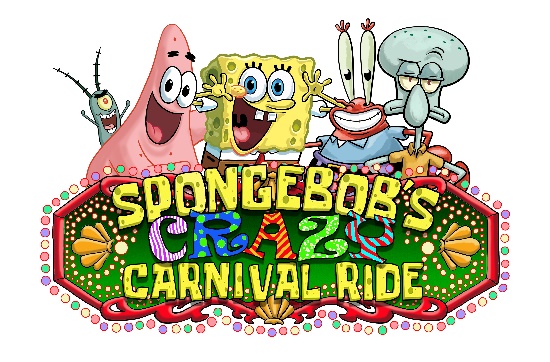 For Hi-res Image, Click Here
LAS VEGAS (August 24, 2023) – Circus Circus Las Vegas, a family favorite resort, today announced that a new SpongeBob SquarePants Dark Ride will be added to the property and operational this winter. Created by Sally Dark Rides and inspired by the hit Nickelodeon animated series, the new $6 million amusement ride named 'SpongeBob's Crazy Carnival Ride' will be a hilariously entertaining, interactive attraction sending guests through seafloor scenes brought to life through vibrant sets, special effects, animatronics, and vivid integrated projections, fully submersing riders in the nautical nonsense of SpongeBob SquarePants.
Riders will experience the beloved and renowned SpongeBob SquarePants in a highly immersive way. The ride starts when Mr. Krabs invites guests to try their luck at his collection of zany ride-through carnival midway games, and his arch-rival Plankton hatches an evil plan to steal the 'Krabby Patty' secret formula once and for all. With five people seated per vehicle, guests can experience the sensory-engaging journey through SpongeBob's world.
"We are thrilled to add the globally recognized characters of SpongeBob SquarePants to Circus Circus," said Shana Gerety, senior vice president of operations, Circus Circus. "Guests from all over the world will love how the over-the-top optimism and humor that SpongeBob SquarePants embodies is integrated in this exciting new attraction."
"We couldn't be more excited about our collaboration with Circus Circus Las Vegas to bring the first ever interactive SpongeBob SquarePants dark ride to life," said Marie Marks, SVP, Themed Entertainment, Paramount.
As families and thrill seekers alike look to make memories for a lifetime, Circus Circus reminds guests to check out additional attractions on the property including The Adventuredome, Midway, featuring state-of-the-art video games and Splash Zone, a year-round water park, featuring two refreshing pools, relaxing whirlpools, a splash pad filled with water cannons, spill buckets, rain trees, and the fan-favorite 50-foot slide tower featuring the Mat Racer, Aqua Tube, and Speed Slide.
For more information about Circus Circus Las Vegas, visit www.circuscircus.com.
###
About Circus Circus Las Vegas
Circus Circus Las Vegas is a privately owned hotel and casino that offers dining, shopping, entertainment and more than 101,000 square feet of gaming space. A family favorite Las Vegas resort since its inception, Circus Circus provides affordable rates for its nearly 4,000 guest rooms in its lodge, tower rooms, suites and RV Park, and family-fun activities ranging from the thrills of The Adventuredome theme park to live circus acts right on the casino floor.
For information visit www.circuscircus.com, or follow the property on social media: Facebook: Facebook.com/CircusCircus; and Twitter, Instagram @CircusVegas.
Paramount Location-Based Entertainment & Experiences:
Paramount Location-Based Entertainment & Experiences brings Paramount's stories and franchises to life across experiential touchpoints, including theme parks, hotel & resorts, water parks, cruises, pop-ups, attractions, themed restaurants, live tours and more. Driven by iconic consumer brands, Paramount Location Based Entertainment & Experiences operates globally with more than 50 restaurants, 7 hotels & resorts including Nickelodeon Punta Cana, Nickelodeon Riviera Maya and Paramount Hotels in Dubai, themed parks and family centers across the US, the UK, Spain, Germany, Australia, Italy, Belgium, China and Malaysia and live touring shows.
MEDIA CONTACT
Stephanie Ceccarelli, MassMedia |sceccarelli@massmediacc.com |702-433-4331
Rachel Sandler, Paramount | Rachel.sandler@paramount.com | 917-374-5493