Release
SETH ROGEN REVEALS VOICE CAST OF PARAMOUNT PICTURES, NICKELODEON MOVIES AND POINT GREY PRODUCTIONS' CG-ANIMATED THEATRICAL FILM TEENAGE MUTANT NINJA TURTLES: MUTANT MAYHEM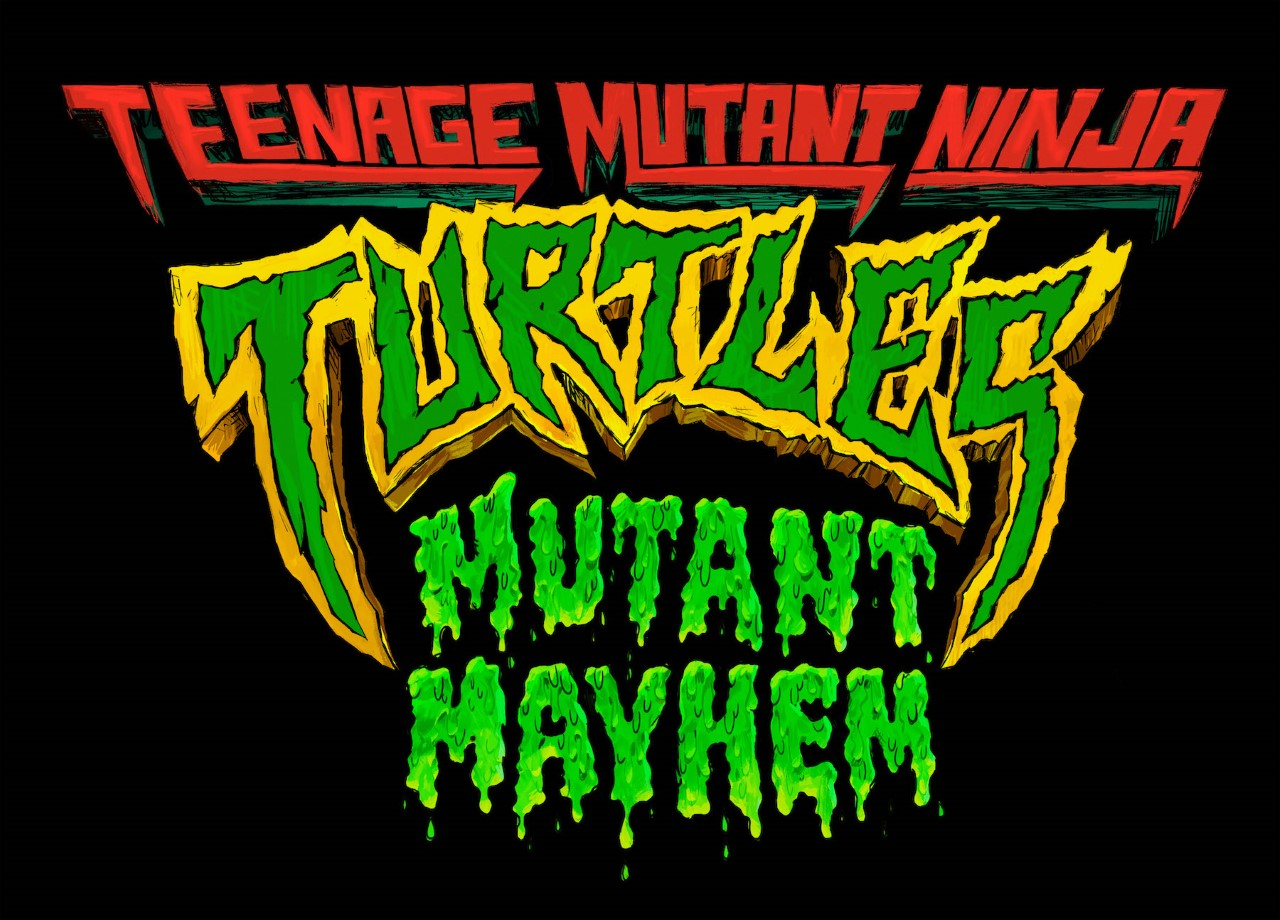 Rose Byrne, John Cena, Jackie Chan, Ice Cube, Post Malone, Seth Rogen, Paul Rudd and Maya Rudolph to
Voice Globally Iconic Characters in Original Film Debuting in Theaters August 4, 2023
Rogen Announced Star-Studded Cast During Nickelodeon Kids' Choice Awards on Saturday, March 4
Title Treatment LINKED HERE
LOS ANGELES, CA—March 4, 2023—Today, producer and actor Seth Rogen announced the main voice cast of Paramount Pictures, Nickelodeon Movies, and Point Grey Productions' all-new CG-animated theatrical film, Teenage Mutant Ninja Turtles: Mutant Mayhem, an original story following the crime-fighting Ninja Turtles as they protect the sewers and streets of New York City. The film is set to hit theaters August 4, 2023.
Rogen made the announcement at the Nickelodeon Kids' Choice Awards on Saturday, March 4, and was joined on stage by voice cast Micah Abbey (Donatello), Shamon Brown Jr. (Michelangelo), Nicolas Cantu (Leonardo), and Brady Noon (Raphael). Rogen also announced that the teaser trailer for the highly anticipated film will premiere on theTMNT Movie Socialsand Paramount Pictures'YouTube channel this Monday, March 6.
Says President of Nickelodeon Animation and Paramount Animation Ramsey Naito, "We are beyond thrilled by this world-class cast we've assembled to bring these iconic, beloved characters to life in a new chapter of the Teenage Mutant Ninja Turtles universe. This really sets a new bar for this globally celebrated franchise, and we can't wait to show audiences this film."
The Teenage Mutant Ninja Turtles: Mutant Mayhem cast includes:
Shamon Brown Jr. as Michelangelo
Hannibal Buress as Genghis Frog
Rose Byrne as Leatherhead
Nicolas Cantu as Leonardo
Natasia Demetriou as Wingnut
Ayo Edebiri as April O'Neil
Giancarlo Esposito as Baxter Stockman
Post Malone as Ray Fillet
Maya Rudolph as Cynthia Utrom
In Teenage Mutant Ninja Turtles: Mutant Mayhem, after years of being sheltered from the human world, the Turtle brothers set out to win the hearts of New Yorkers and be accepted as normal teenagers through heroic acts. Their new friend April O'Neil helps them take on a mysterious crime syndicate, but they soon get in over their heads when an army of mutants is unleashed upon them.
Nickelodeon Movies and award-winning Point Grey Productions' Seth Rogen, Evan Goldberg and James Weaver are producing the all-new iteration. The film marks Nickelodeon's first-ever CG-animated theatrical production, in partnership with Naito and Jason McConnell, who are overseeing production for Nickelodeon. For Point Grey, Lukas Williams is co-producing and Josh Fagen is overseeing. Paramount Pictures will handle worldwide distribution of the film, which is slated to hit theaters August 4, 2023.
Teenage Mutant Ninja Turtles: Mutant Mayhem is directed by Jeff Rowe (The Mitchells vs. the Machines, "Gravity Falls", "Disenchantment").
Considered one of the most popular kids' franchises, Teenage Mutant Ninja Turtles is a classic, global property created in 1984 by Peter Laird and Kevin Eastman. It first debuted as a successful comic book series and then became a hit animated TV show, a live-action television series and later spawned numerous blockbuster theatrical releases. The property is a global consumer products powerhouse, winning in every category that has hit shelves to date—with toys, apparel, video games, DVDs and more—and generating billions of dollars at retail.
Nickelodeon brought the franchise to life again in 2012 with the CG-animated series "Teenage Mutant Ninja Turtles" and then reimagined the Heroes in a Half-Shell with the 2D-animated series "Rise of the Teenage Mutant Ninja Turtles" in 2019.
About Paramount Pictures
Paramount Pictures Corporation (PPC), a global producer and distributor of filmed entertainment, is a unit of Paramount Global (NASDAQ: PARA, PARAA), a leading global media and entertainment company that creates premium content and experiences for audiences worldwide. Paramount Pictures has some of the most powerful brands in filmed entertainment, including Paramount Pictures, Paramount Animation, and Paramount Players. PPC operations also include Paramount Home Entertainment, Paramount Pictures International, Paramount Licensing Inc., and Paramount Studio Group.
About Nickelodeon
Nickelodeon, now in its 43rd year, is the number-one entertainment brand for kids. It has built a diverse, global business by putting kids first in everything it does. The brand includes television programming and production in the United States and around the world, plus consumer products, digital, location-based experiences, publishing and feature films. For more information or artwork, visit http://www.nickpress.com. Nickelodeon is a part of Paramount's (Nasdaq: PARA, PARAA) global portfolio of multimedia entertainment brands.
About Point Grey Productions
Point Grey Pictures, launched by Seth Rogen and Evan Goldberg, is known for their multi-genre films and television anchored in dynamic and authentic storytelling. With box-office hits like Neighbors, Sausage Party, and the Academy Award-nominated The Disaster Artist and series like Preacher, Black Monday, and the Emmy-winning Pam & Tommy on Hulu. Point Grey's critically acclaimed Amazon series The Boys' releases its highly anticipated fourth season next year. A spin-off series, The Boys: Gen V, is currently in production. Their peacock docuseries Paul T. Goodman was released this year and their Amazon series Invincible's second season was released last year with a third on the way. Upcoming projects include Lionsgate's horror thriller Cobweb and Joy Ride, an Adele Lim feature starring Stephanie Hsu that will premiere at SXSW, and an untitled half-hour comedy series for Apple TV+ starring Seth Rogen, who also serves as writer and director. Their film Teenage Mutant Ninja Turtles: Mutant Mayhem for Paramount Pictures releases August 4, 2023.
###
Paramount Pictures Media Contacts
Brooke Robertson
Brooke_Robertson@paramount.com
Kelly Ching
Alexandra Hanna
Nickelodeon Media Contact
Katelyn Balach