Ratings
CBS NEWS' "FACE THE NATION" IS THE #1 SUNDAY MORNING PUBLIC AFFAIRS PROGRAM ON SEPT. 18
"Face the Nation," America's Premier Sunday Morning Public Affairs Program, Garners Largest Audience Share Among Total Viewers and Key Adults and Women 25-54 Demos in Seven Years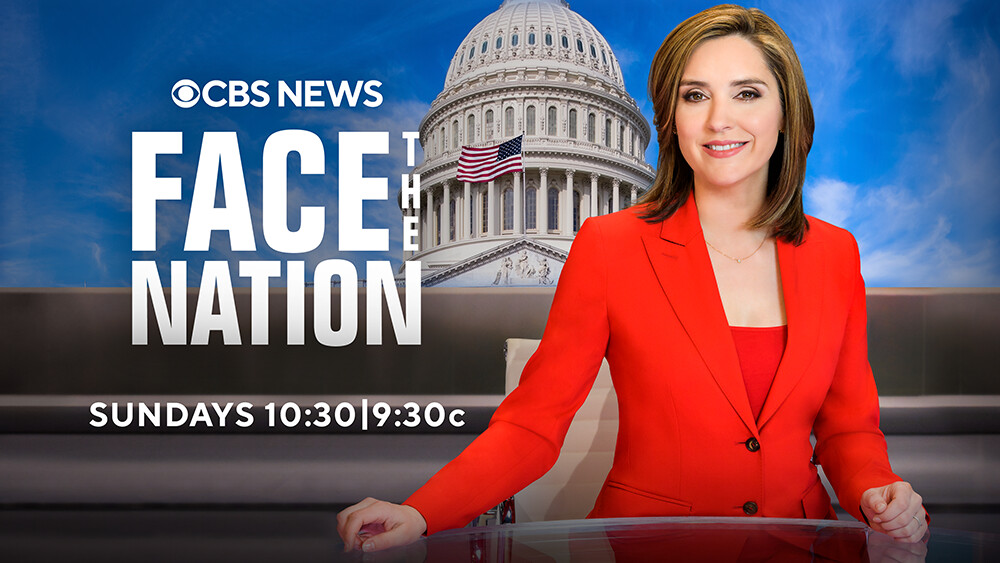 Watch the Sunday, Sept. 18 Broadcast Here
FACE THE NATION WITH MARGARET BRENNAN ranked #1 across all demos, delivering 2.789 million total viewers with 524,000 of them in the key adults 25-54 demo. As of the Sunday, Sept. 18 broadcast, FACE THE NATION has ranked #1 in total viewers for 49 out of 52 weeks this season.
SEASON WIN: FACE THE NATION ranked #1 in total viewers for the second consecutive season, greatly expanding its lead over NBC (up +382,000 from +116,000 last season). In women 25-54, FACE THE NATION ranked second for the first time in seven years (since the 2014-15 season).
KEY DEMO MOMENTUM: FACE THE NATION garnered its largest audience share among viewers, adults and women 25-54 in seven years (since the 2014-15 season). FACE THE NATION has continued to shrink the gap in adults 25-54 with NBC, with only 12,000 viewers making up the narrowest gap with the competition in seven years.
Sunday's broadcast featured moderator Margaret Brennan's interviews with Rep. Henry Cuellar (D-TX); former Department of Homeland Security secretary under President Obama Jeh Johnson; prosecutor general of Ukraine Andriy Kostin; University of Chicago professor and founding director of the Chicago Project on Security & Threats founding director Robert Pape; and authors of The Big Truth: Upholding Democracy in the Age of "The Big Lie" CBS News chief Washington correspondent Major Garrett and David Becker, executive director and founder, Center for Election Innovation & Research and a CBS News election law contributor.
CBS News senior national correspondent Mark Strassmann reported from Los Angeles on fears that inflation may be much more entrenched and sticky than previously thought. CBS News foreign correspondent Debora Patta reported on the horrific discoveries made by Ukrainian forces who have expelled Russian troops from wide swaths of land.
Watch Sunday's broadcast and read the full transcript here or listen to it as a podcast here.
Mary Hager is executive editor for politics at CBS News and the executive producer of the Emmy Award-winning FACE THE NATION, one of the longest-running news programs in the history of television.
Get more FACE THE NATION online at CBSNews.com and follow the show on Facebook, Twitter, Instagram and YouTube. On the go? Listen to FACE THE NATION episodes on CBS News Radio stations or any podcast platform.
***
Press Contact:
Hugo Rojo, CBS News Communications
(202) 913-6818