Ratings
CBS NEWS' "FACE THE NATION" IS THE #1 SUNDAY MORNING PUBLIC AFFAIRS PROGRAM IN VIEWERS ON AUGUST 7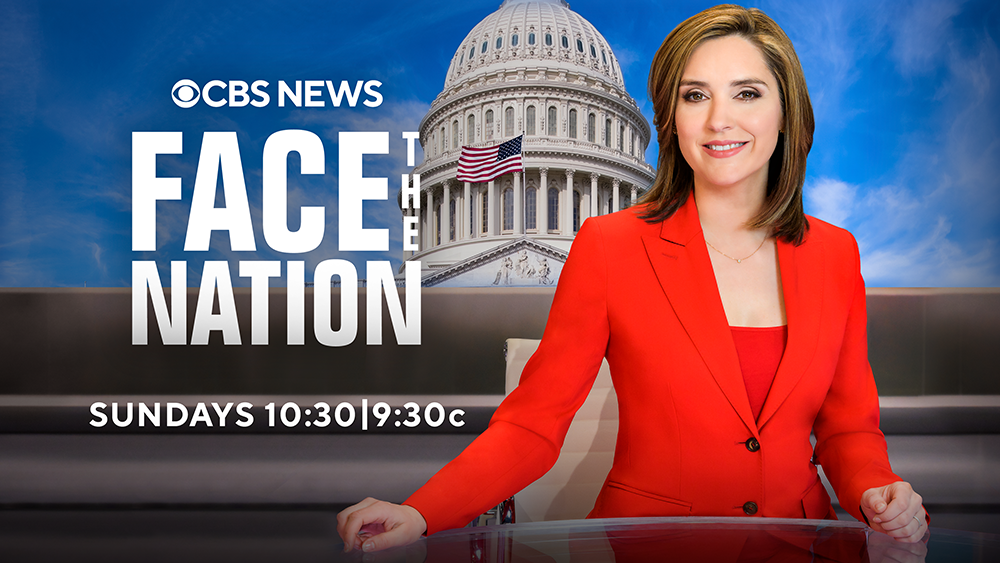 FACE THE NATION WITH MARGARET BRENNAN was the #1 Sunday morning public affairs show on Sunday, August 7, according to Nielsen live plus same day ratings. FACE THE NATION delivered 2.6 million viewers, with 430,000 in adults 25-54, for the week, ranking #1 in total viewers for the last 23 consecutive weeks (in 44 of 45 weeks it has aired this season).
Season-to-date, FACE THE NATION is the #1 Sunday morning public affairs show in viewers for the second consecutive year (leading NBC by +369,000 viewers) and is leading NBC for the first time in seven years in the women 25-54 demographic.
Sunday's broadcast featured moderator Margaret Brennan's interviews with Sen. Rick Scott (R-FL); Dr. Scott Gottlieb, former FDA commissioner and current Pfizer board member; Mary Daly, president and CEO of the Federal Reserve Bank of San Francisco; Rep. Gregory Meeks (D-NY); Hsiao Bi-khim, Taiwan's representative to the U.S.; and Rep. Peter Meijer (R-MI).
Watch Sunday's broadcast and read the full transcript here or listen to it as a podcast here.
Mary Hager is executive editor for politics at CBS News and the executive producer of the Emmy Award-winning FACE THE NATION, one of the longest-running news programs in the history of television.
Get more FACE THE NATION online at CBSNews.com and follow the show on Facebook, Twitter, Instagram and YouTube. Sign up to get the FACE THE NATION newsletter delivered every Sunday to your inbox here. On the go? Listen to FACE THE NATION episodes on CBS News Radio stations or any podcast platform.
***
Press Contact:
Hugo Rojo, CBS News Communications
(202) 913-6818